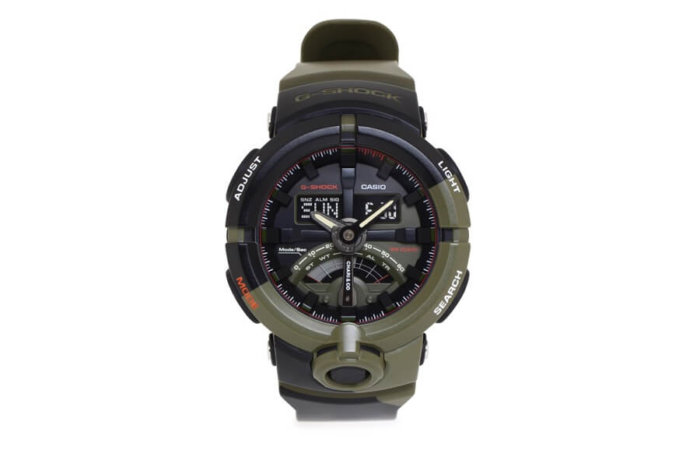 New York City bike and apparel retailer Chari & Co is teaming up with Casio to release the limited G-Shock GA500K-3A. The collaboration watch featuring black and olive colors forming triangular shapes is inspired by the three main components of a bicycle (the top tube, seat tube, and down tube), a design motif previously seen on Chari & Co racing apparel. The watch also has a Chari & Co logo on the face and a custom engraved case back, and includes a co-branded box and tin. List price is $190 USD.
The G-Shock GA-500 base model is a recent 2016 release, known for its racing-inspired streamlined exterior and front-facing stopwatch button. Features include 200-meter water resistance, world time, 1/100 second stopwatch timer with target time alert, countdown timer, 5 daily alarms, hand shift function, and LED light with afterglow.
Chari & Co will be holding a watch release party for the G-Shock GA500K-3A at 175 Stanton Street on Thursday, February 9, 2017 from 8 p.m. to 11 p.m.
Update: The GA500K-3A is currently available at shopcasio.com. G-Shock Japan has announced the GA-500K-3AJR for March.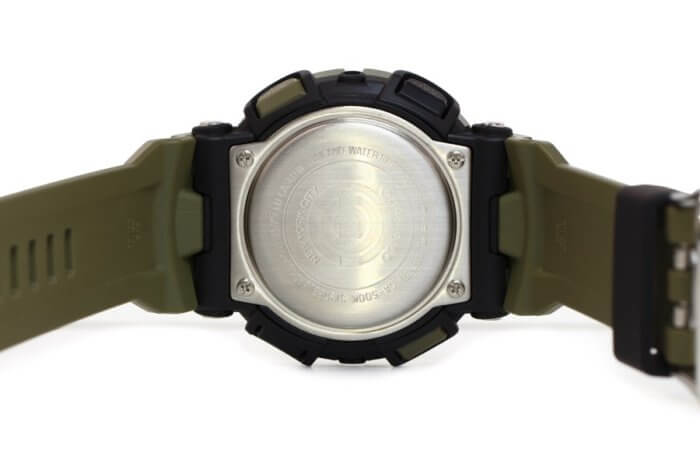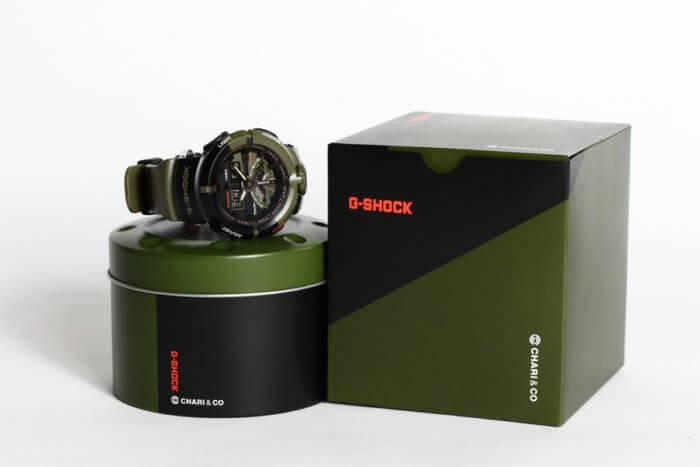 CHARI&CO | G-SHOCK – GA500K from chariandconyc on Vimeo.
Photos via chariandconyc.net





Advertisement: