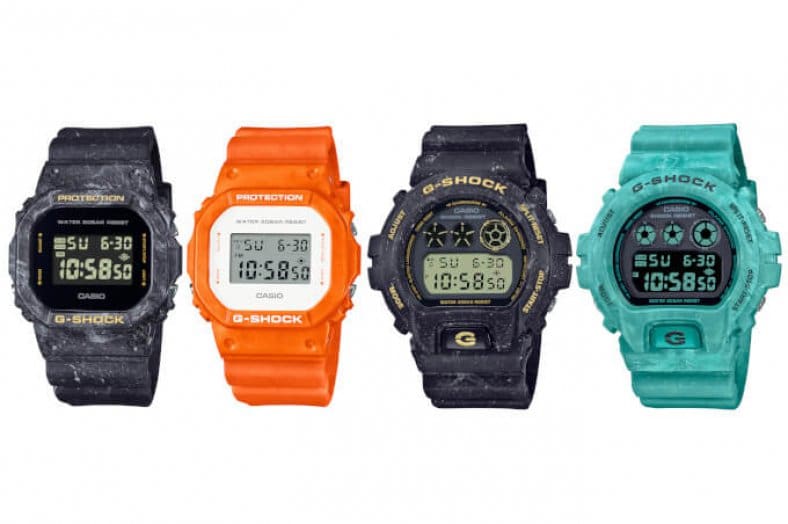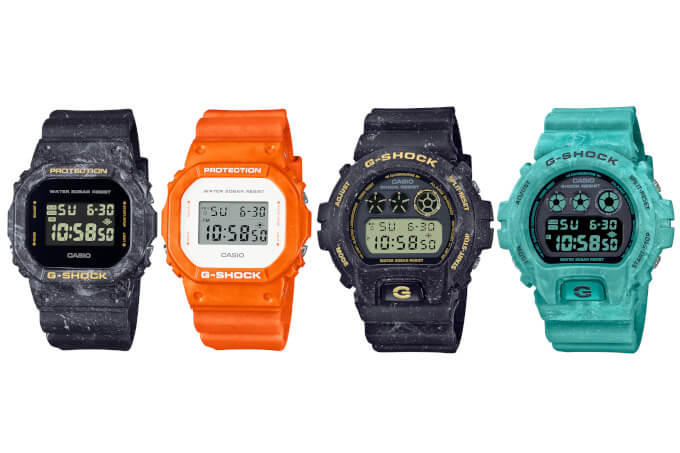 G-Shock Japan revealed for new colorways coming in June 2021: the black DW-5600WS-1, orange DW-5600WS-4, black DW-6900WS-1, and blue DW-6900WS-2. These models are inspired by the ever-changing summer seascapes and feature mix molded bezels and bands to resemble waves in the ocean. This color molding process results in patterns that are unique to each individual watch, with no two watches being exactly alike.
The DW-5600WS-1 and DW-6900WS-1 have a night sea motif. The orange color of the DW-5600WS-4 represents the setting sun reflected on the surface of the sea, and the blue color of the DW-6900WS-2 represents big ocean waves.
Notable features of the DW-5600WS and DW-6900WS include shock resistance, 200-meter water resistance, stopwatch, countdown timer, alarm, calendar, 12/24 hour format, and EL backlight with afterglow.
In Japan, the DW-5600WS-1JF, DW-5600WS-4JF, DW-6900WS-1JF, and DW-6900WS-2JF have a tax-included price of 13,200 yen each. All four models will also be released throughout Asia.
G-Shock U.S. is releasing the DW5600WS-1, DW5600WS-4, DW6900WS-1, and DW6900WS-2 for $110 each, as the Smokey Sea Face Series.
G-Shock DW-5600WS-1: Black with inverted LCD display.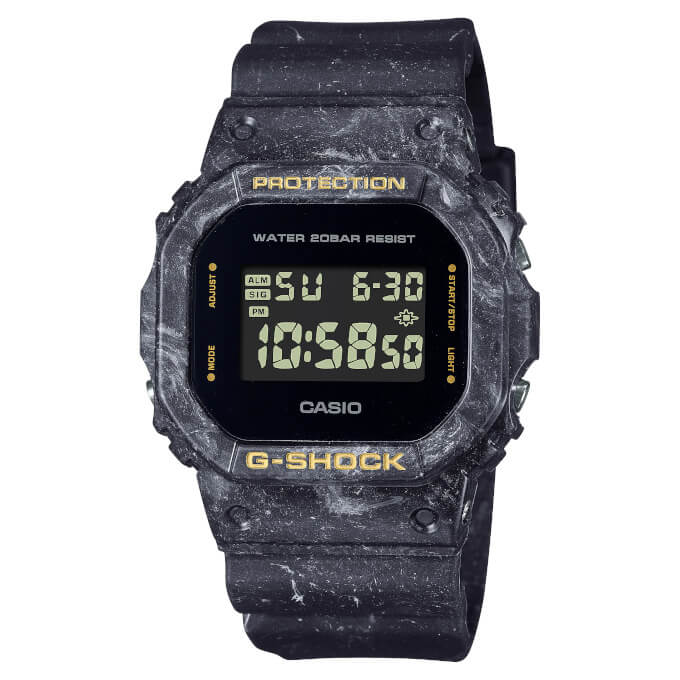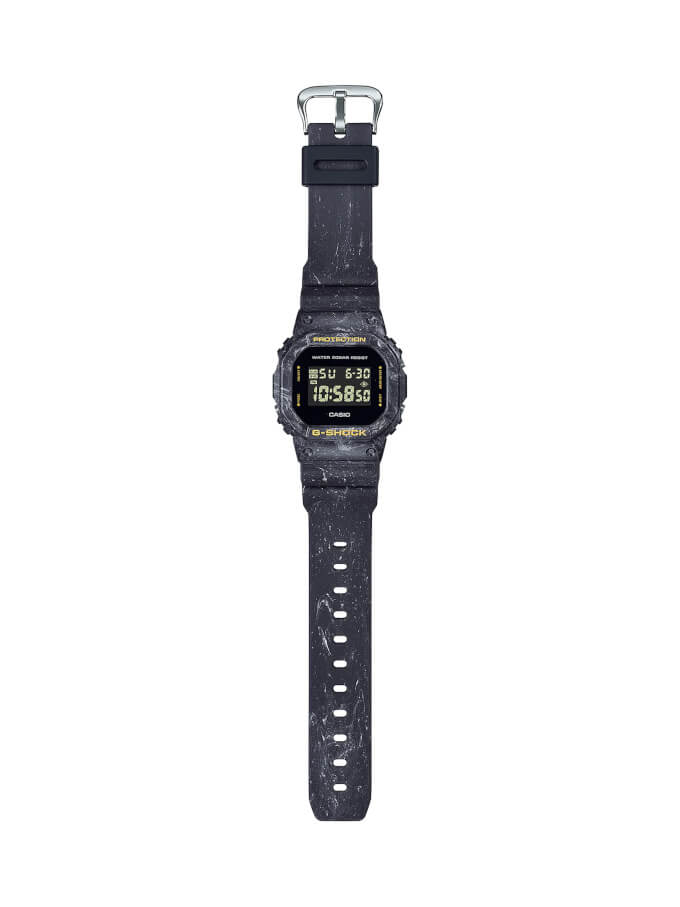 G-Shock DW-5600WS-4: Orange with standard LCD display.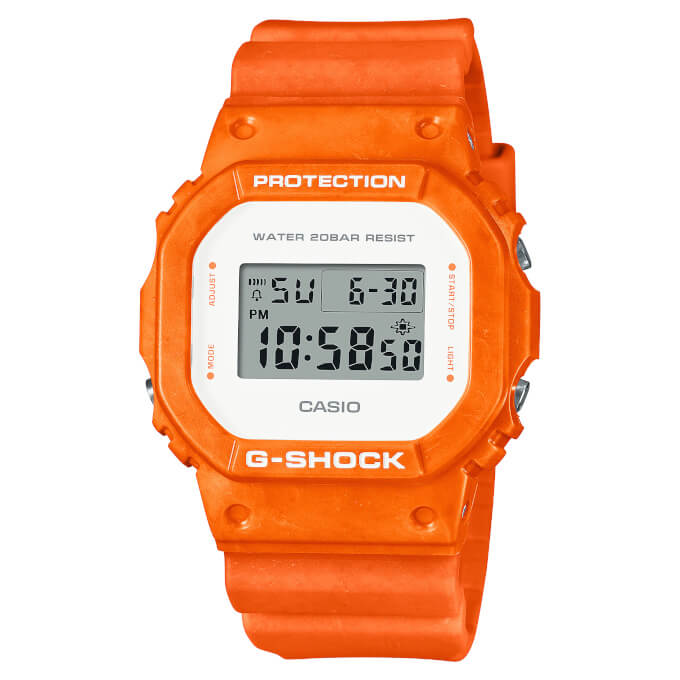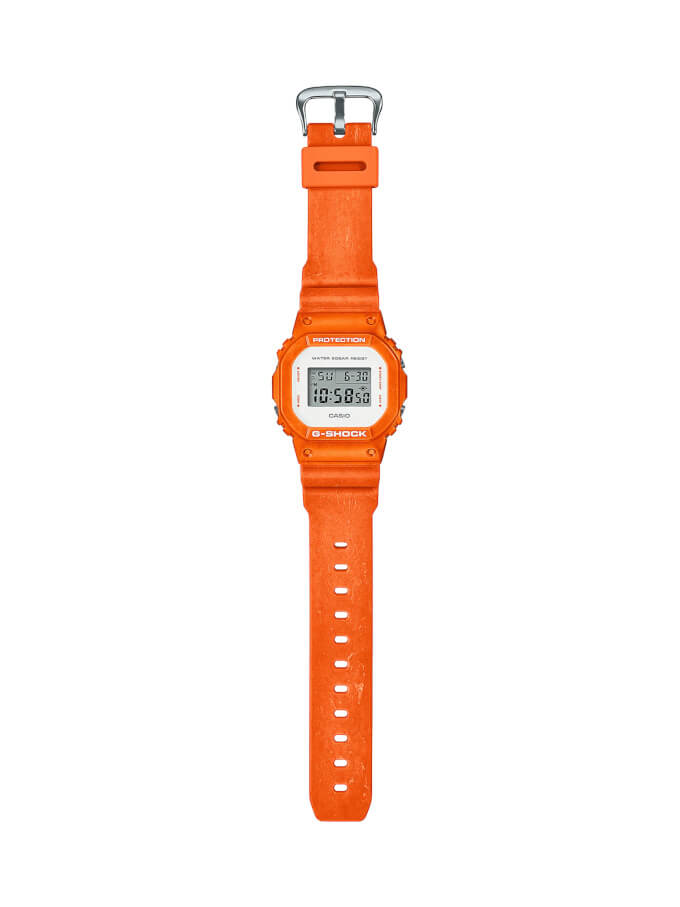 G-Shock DW-6900WS-1: Black with standard LCD display.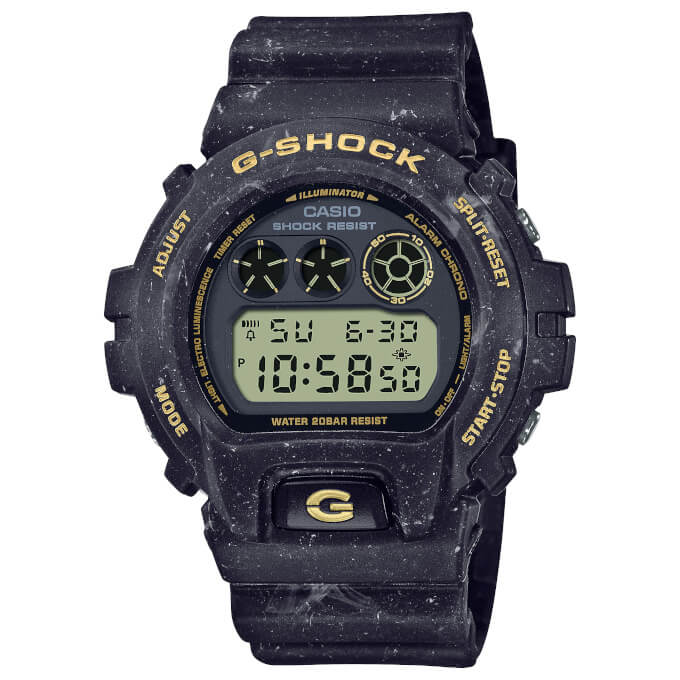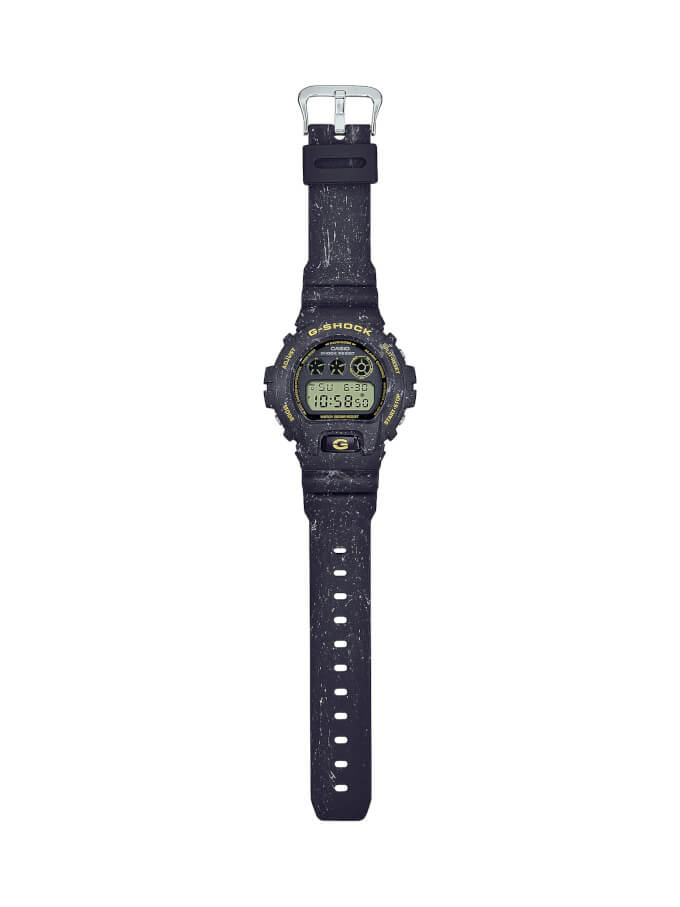 G-Shock DW-6900WS-2: Blue with blue-tinted inverted LCD display.