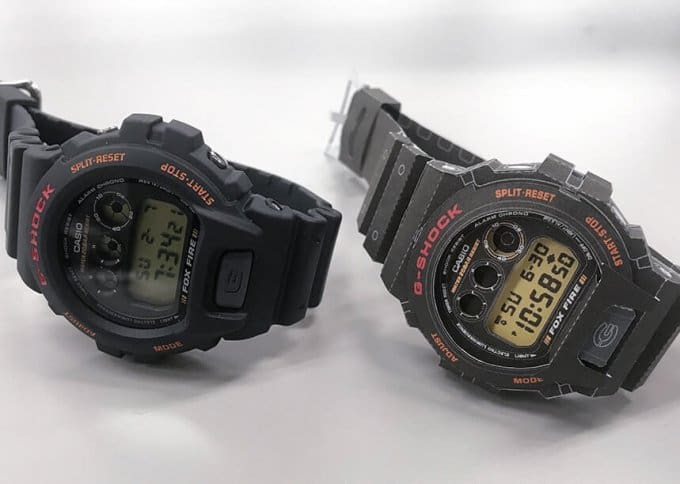 Joining the original G-Shock DW-5600 Papercraft Kit is another free kit for the G-Shock DW-6900. The DW-6900 series made its debut in 1995. As of February 2019, it was the bestselling base model of all time in Japan and the third bestselling internationally. Like the 5600 origin series, the DW-6900 is one of the most iconic and recognizable G-Shock models. It is a popular and affordable choice for military use, and its availability in numerous colorways made it a favorite with musicians and streetwear fashion.
This papercraft model is based on the DW-6900B-9, which is the Japanese version. This version has some subtle differences from the DW-6900-1VH international version, such as different label coloring and a "Fox Fire" label instead of "Illuminator." This model is also known to be made in Japan.
Unlike the DW-5600 kit, the DW-6900 kit also includes a white "coloring paper" version.
G-Shock DW-6900 Papercraft Kit at wold.g-shock.com