Most G-Shock fans are familiar with the deluxe GW-5000-1JF but there is another Japanese tribute G-Shock that is much more affordable. The DW-6900B-9 is based on the classic DW-6900 model from 1995. Although it is a basic G-Shock model, it is made in Japan like the GW-5000-1JF and other high-end G-Shock watches. The DW-6900B-9 doesn't have a full stainless steel inner case or screw-lock case back like the GW-5000-1JF, but it differentiates itself from the international DW-6900-1V model with its "FOX FIRE" label instead of "ILLUMINATOR" and "WATER 20BAR RESIST" instead of "WATER 200M RESIST." The term "fox fire" comes from the bluish-green bioluminescence created by certain species of fungi, and in this case it refers to the electroluminescent backlight of the watch. The watch also has gold bezel lettering and a gold-tinted display. With its made-in-Japan status and unique exterior, the DW-6900B-9 is an affordable G-Shock collectible.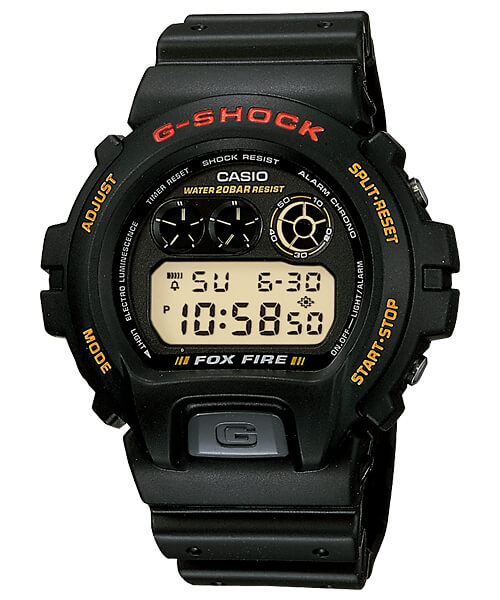 G-Shock DW-6900B-9 on Amazon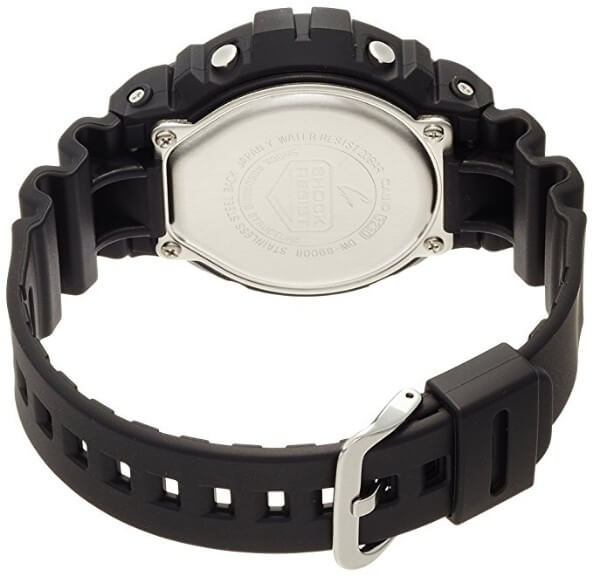 (
Disclosure: G-Central is reader-supported and earns a commission on purchases made from its links to Amazon and eBay. G-Central is an independently managed fan blog and is not an official Casio G-Shock site.
)