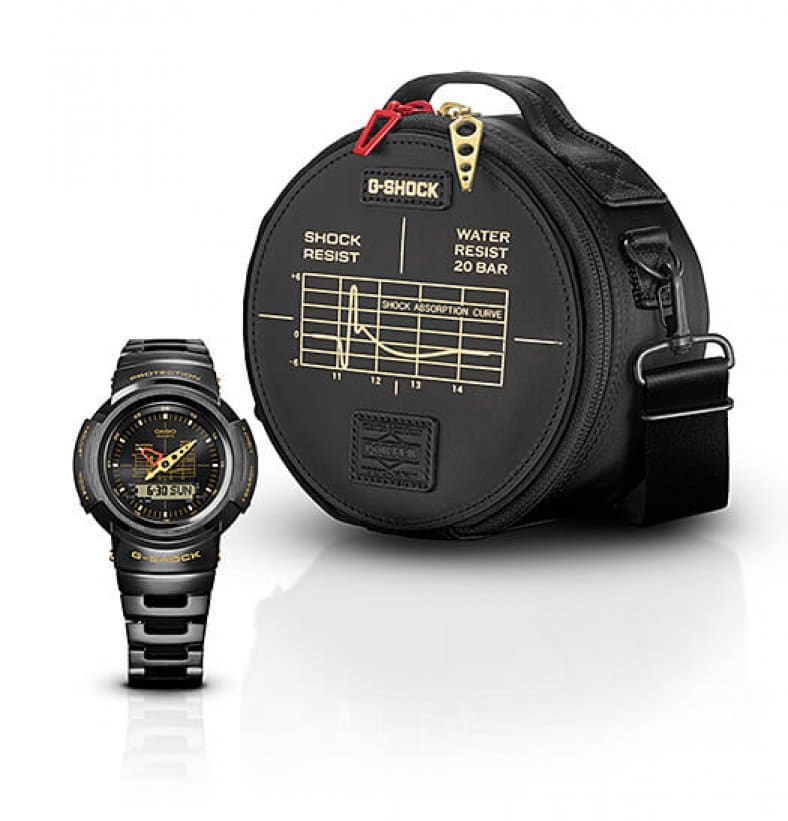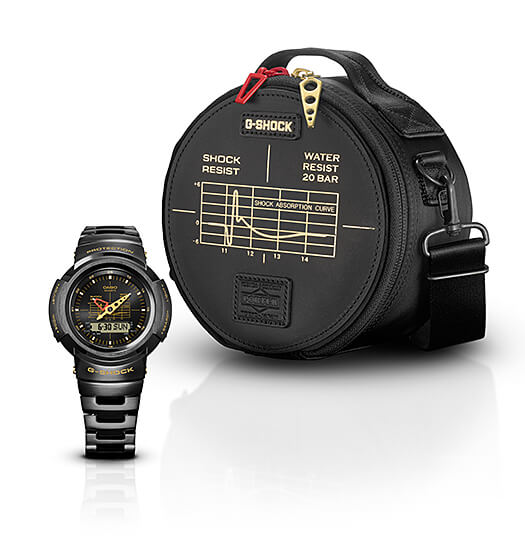 The full-metal limited edition G-Shock AWM-500GC-1A is a collaboration with the Porter bag brand from Yoshida & Co. Like the Porter x G-Shock GMW-B5000TFC-1 that was inspired by the colors of one of the first G-Shock DW-5000C models, this watch is inspired by one of the first-ever analog-digital AW-500 models (AW-500G-1E) from 1989. An exclusive Porter carrying case bag is included, featuring the shock resistance graphic from the watch dial and zippers in the shapes and colors of the analog hands.
The watch has a stainless steel inner case and screw-lock case back (a.k.a. screw-back), like the original AW-500. It also has a stainless steel bezel case and band with a full diamond-like carbon (DLC) coating, which is more durable and scratch-resistant than a typical ion plating. Major features include shock resistance, 200-meter water resistance, Tough Solar power, Multi-Band 6 auto timekeeping, and dual LED lights.
The AWM-500GC-1A was announced for October 2021 in Asia (but not Japan yet). The AWM-500GC-1AJR will have a price of 143,000 yen in Japan (likely a November release there) and $1,100 in the U.S. (as AWM500GC-1A). Unlike the GMW-B5000TFC-1 that was known to be limited to 500 units, the production number of the AWM-500GC-1A is unknown.