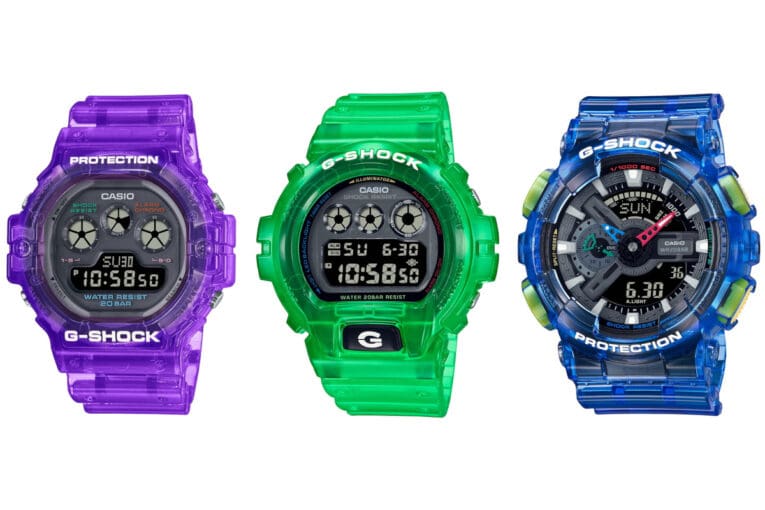 May is shaping up to be an interesting month for affordable G-Shock releases, with this new collection billed as the "Joy Topia Series" offering colorful skeleton-style designs. The series includes the purple DW-5900JT-6, green DW-6900JT-3, and blue GA-110JT-2A.
The DW-6900JT-3 image has the "LED Backlight" label next to the "Light" button label. This appears to be the first DW-6900 model with an LED backlight instead of the EL (electro-luminescent) backlight, and it is presumably a new module that is expected to be used for new DW-6900 models going forward. One of the most iconic and popular G-Shock series, the DW-6900 made its debut in 1995, evolving from the designs of the DW-6600 and DW-5900. According to Japanese media, the approximate battery life of the DW-6900JT-3 is five years, which is significantly longer than the two years of the previous DW-6900.
This leads us to believe that the upcoming DW-6600 revival probably has the LED light as well, but it's not yet known if the DW-5900JT-6 in this series also has an LED upgrade.
Japan Prices (Tax-Included): DW-5900JT-6JF, 15,950 yen. DW-6900JT-3JF, 15,950 yen. GA-110JT-2AJF, 19,800 yen.
G-Shock DW-5900JT-6
Translucent purple bezel and band, approximate 5-year battery life.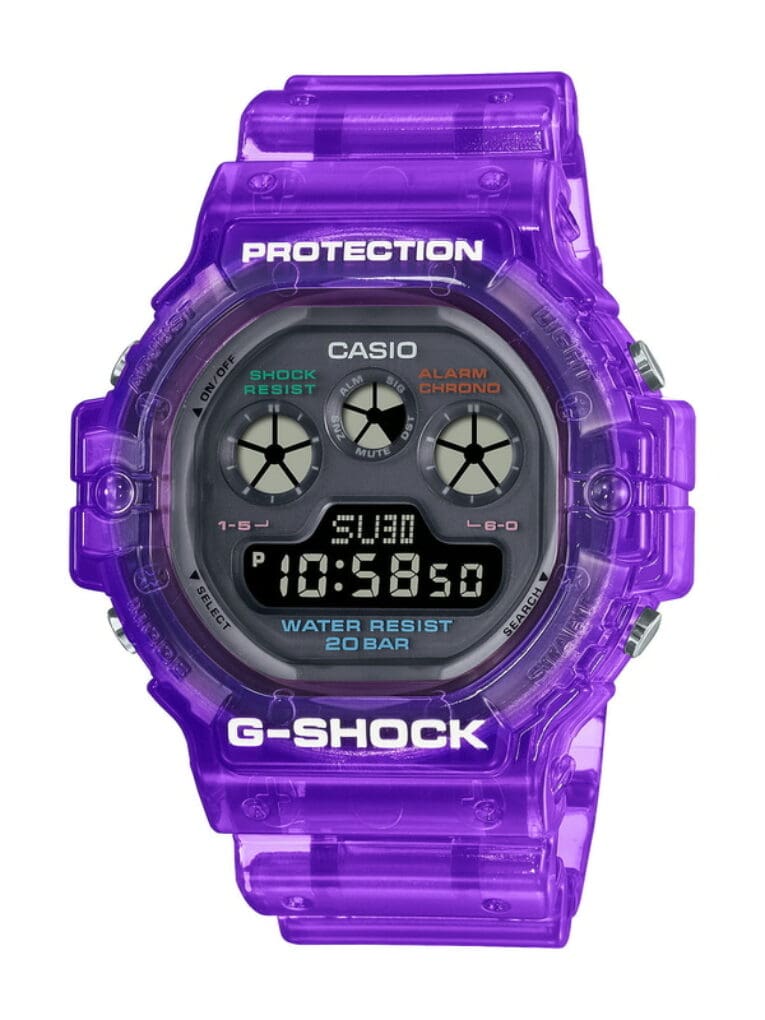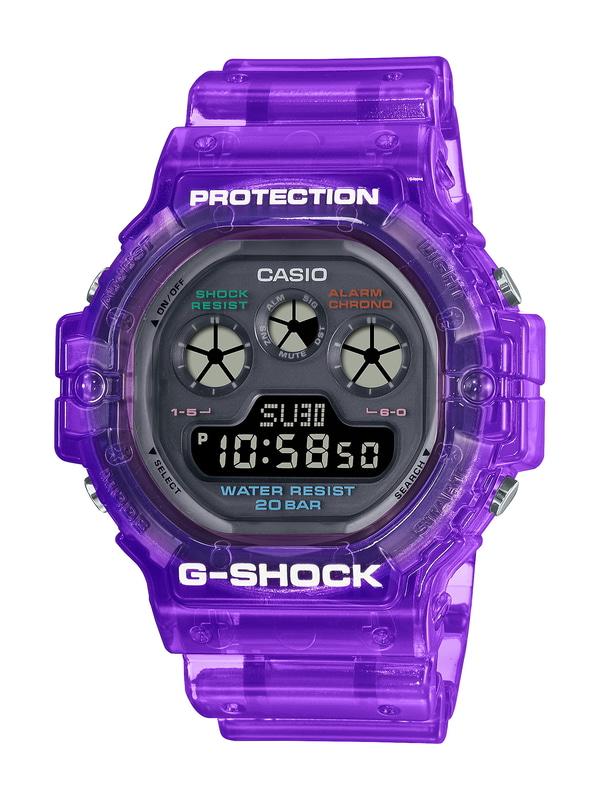 Dimensions: 51.4 x 46.8 x 15.5 mm
Weight: 60 grams
Specifications: DW-5900
G-Shock DW-6900JT-3
Translucent green bezel and band, LED backlight, approximate 5-year battery life.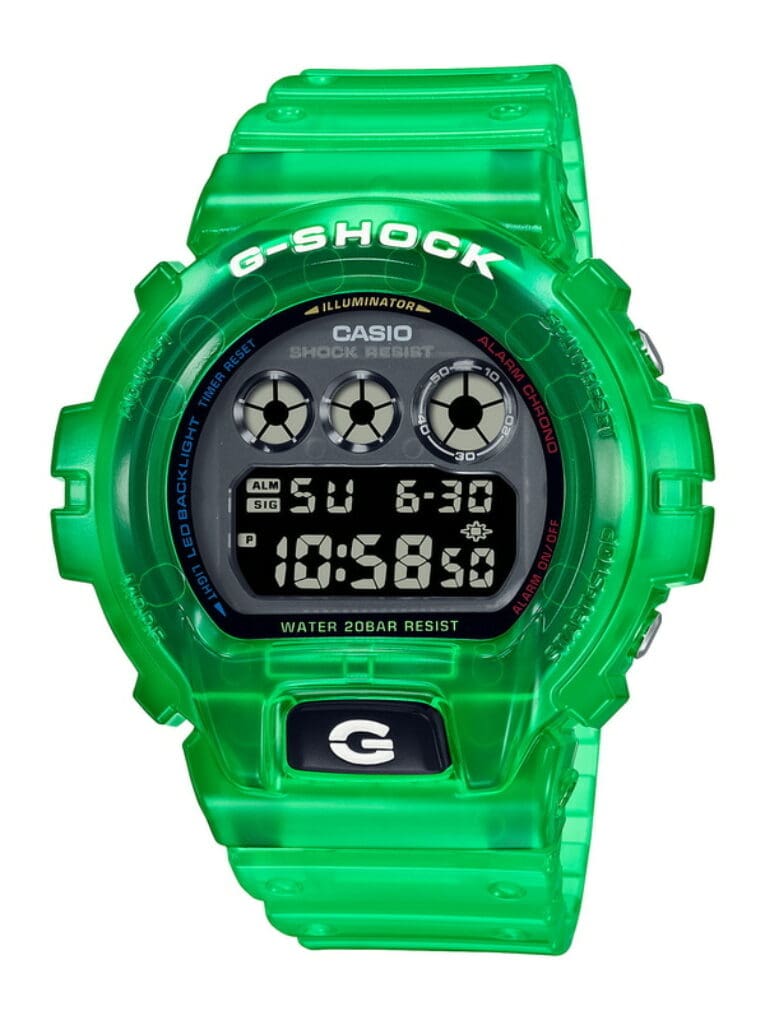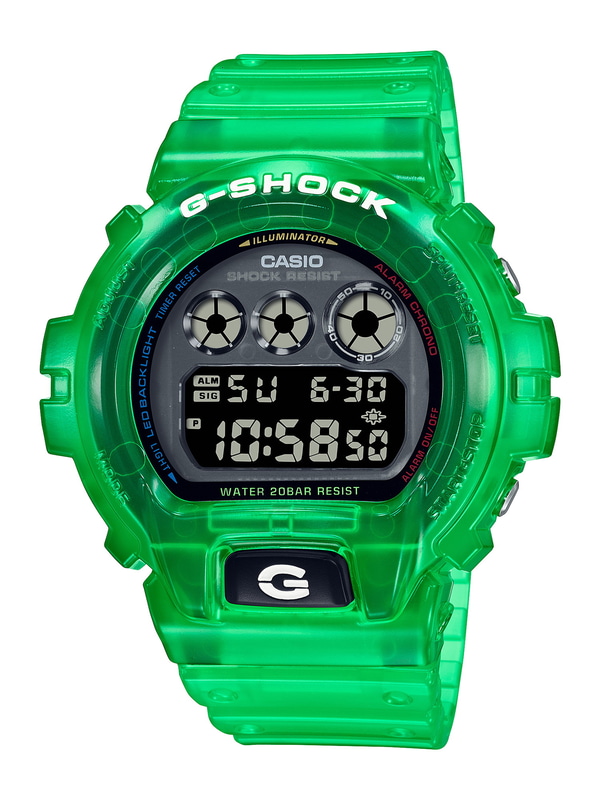 Dimensions: 53.2 x 50 x 18.7 mm
Weight: 67 grams
Specifications: DW-6900 (some specs for new module will be different)
G-Shock GA-110JT-2A
Translucent blue bezel and band, auto LED light, approximate 2-year battery life.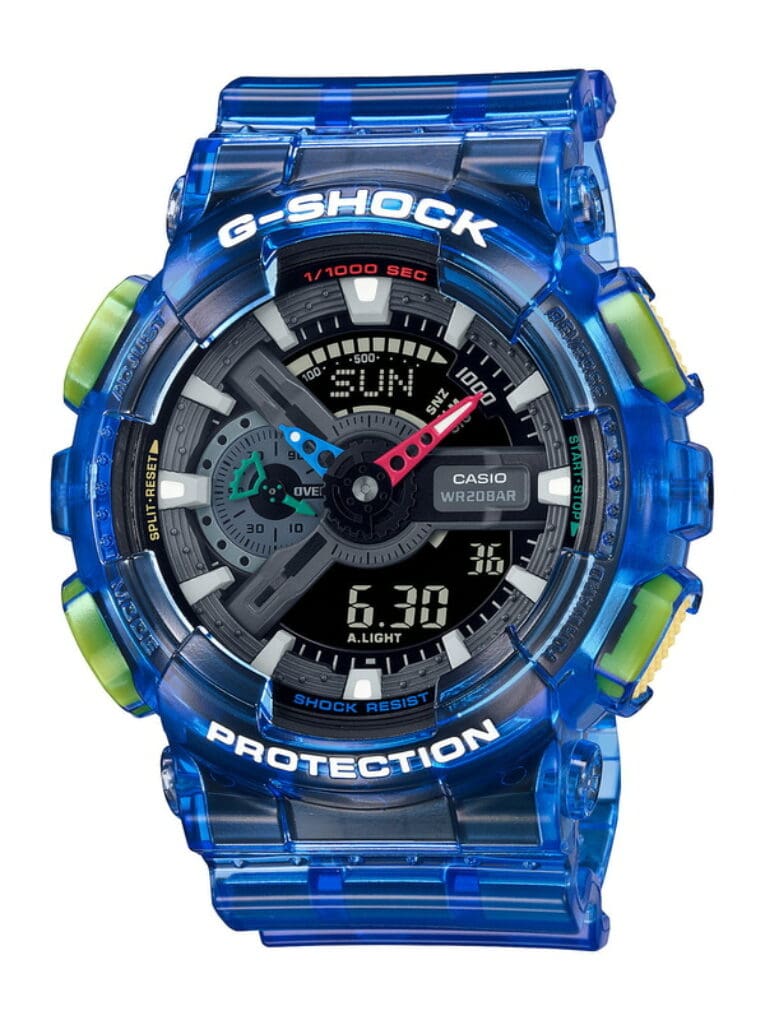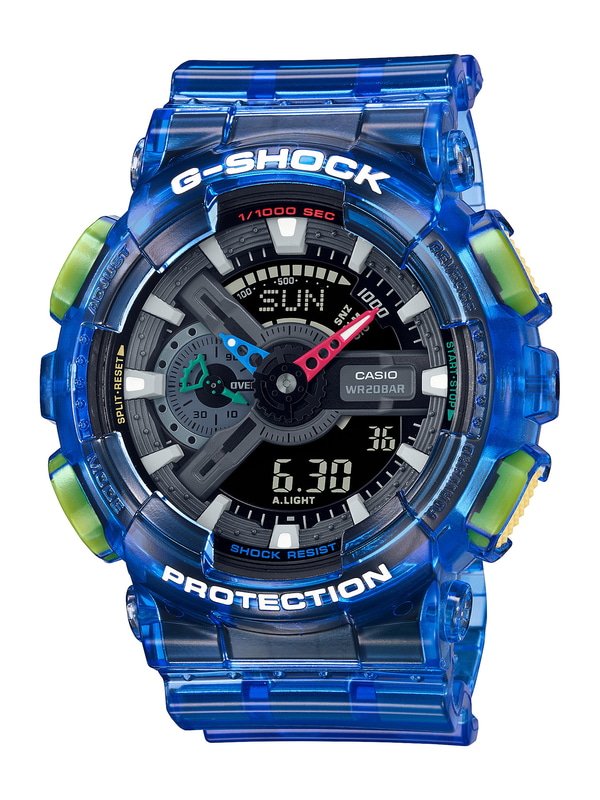 Dimensions: 55 x 51.2 x 16.9 mm
Weight: 72 grams
Specifications: GA-110