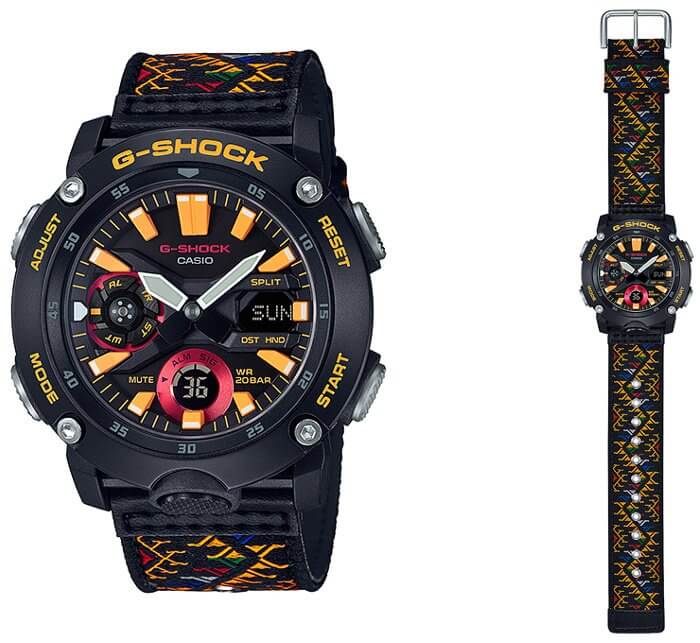 The G-Shock GA-2000BT-1A features a cloth band with a traditional textile pattern from the Bhutan Kingdom and end parts made of synthetic leather. The pattern is inspired by Bhutan prayer flags, with the colors of blue, white, red, green, and yellow corresponding to water, wind, fire, wood, and ground. The bezel and dial have matching orange and red accents. An interchangeable resin band with a unique pattern is also included, and the bands can be swapped easily with the quick-release levers.
The GA-2000 base is a recent Carbon Core Guard model from 2019 featuring a very lightweight carbon-reinforced case and a relatively compact and slim profile for an analog-digital G-Shock.
This attractive release is part of the new Traditional Pattern Series, so it's likely we could see similar types of culture-inspired releases in the future. The GA-2000BT-1AJR has a list price of 19,500 JPY in Japan. The GA-2000BT-1A will also be released in other countries in Asia.
Update: The GA2000BT-1A is also being released in the U.S. with a list price of $160.