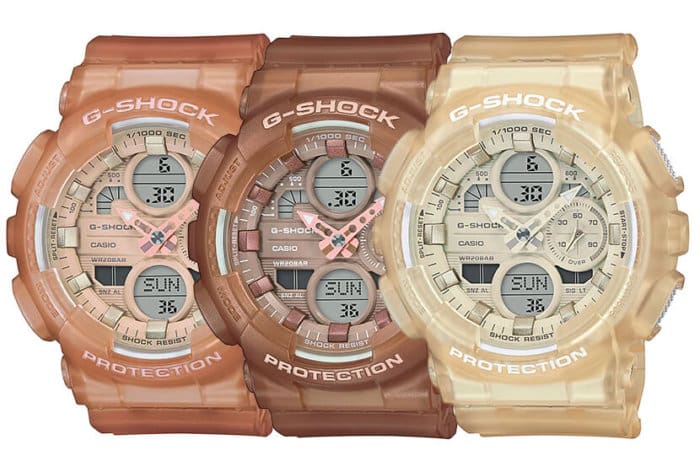 Casio announced three new semi-transparent G-Shock S Series watches for women: the light brown GMA-S140NC-5A1, brown GMA-S140NC-5A2, and white GMA-S140NC-7A.
These models have the aged look of discolored translucent resin, which is a style also seen in this month's MISCHIEF x G-Shock GMAS140MC-1A. Discoloration or "yellowing" from heavy UV exposure is said to be one of the flaws of translucent resin models, but that look is turned into a feature in this series. The appearance is also very similar to that of frosted colored "sea glass," which has bean weathered by the ocean and sand.
The GMA-S140NC series will be released in March 2020 in Asia, excluding Japan. (Update: All three models are being released in Japan in May 2020.)
Update: Casio America released the GMAS140NC-5A1 and GMAS140NC-5A2, with a list price of US$110 each.