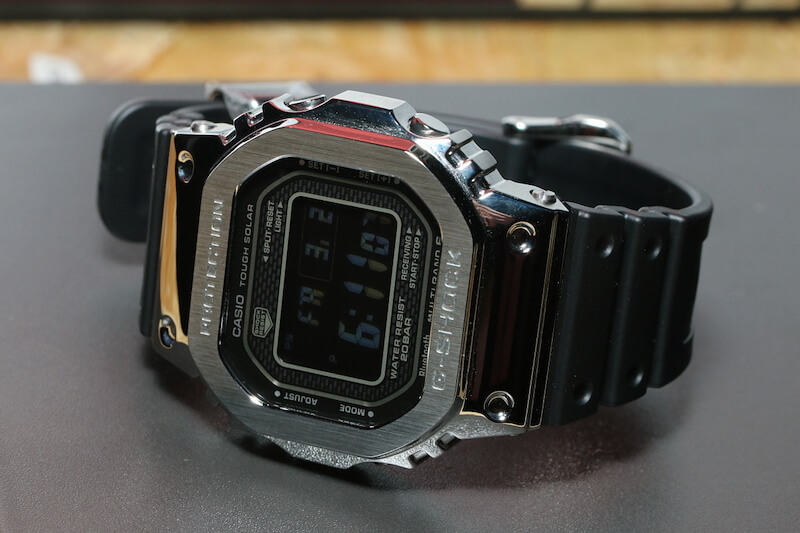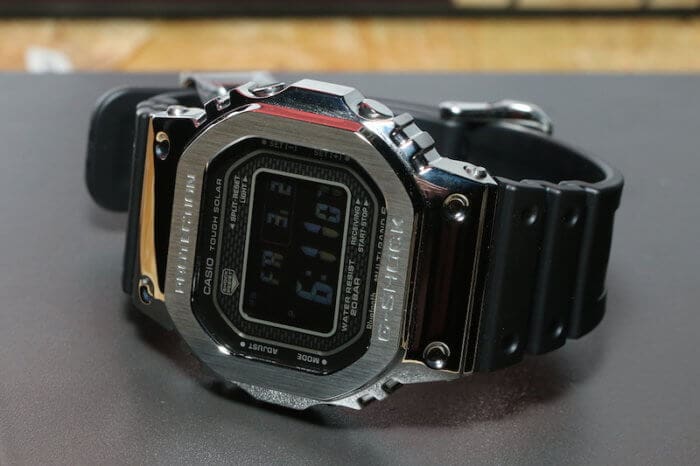 Casio is adding another standard release model to the full metal GMW-B5000 series. The GMW-B5000-1 features the same silver stainless steel case as the GMW-B5000D-1 (with a mirror polished body and brushed finish on the bezel) but with a black resin band and a reverse LCD display. The GMW-B5000-1 is expected to cost less than the GMW-B5000D-1 and is scheduled to be released in June 2018 starting in Japan and Asia.
The GMW-B5000, the first 5000-series G-Shock with a full-metal exterior, will debut in April 2018 with the silver GMW-B5000D-1 and limited edition GMW-B5000TFG-9 with gold IP. Major features include a stainless steel inner case, screw-lock case back, Tough Solar power, Multi-Band 6 radio time syncing, and Bluetooth connectivity. The solar panel on the face has a brick-like pattern as a tribute to the original G-Shock DW-5000C. The Bluetooth connectivity adds features like a time and place log, 300-city world time with 5 cities settable on the watch, automatic internet time adjustment, and easy access to other watch settings.
The GMW-B5000-1 has a STN LCD display for enhanced contrast and better readability at angled-viewing. It also has a DLC-coated case back. The black band is made of soft urethane with a stainless steel keeper and is lighter, arguably more comfortable, and more easily adjustable than the full stainless steel models. The GMW-B5000-1 measures 49.3 x 43.2 x 13 mm and weighs 96 grams.
Update: The GMW-B5000-1JF is confirmed for a June 2018 release in Japan with a list price of ¥50,000 JPY (compared to ¥60,000 JPY for the full stainless steel GMW-B5000D-1JF).
Update 2: Casio America announced the GMWB5000-1 for a December 2018 release with a list price of $400 USD.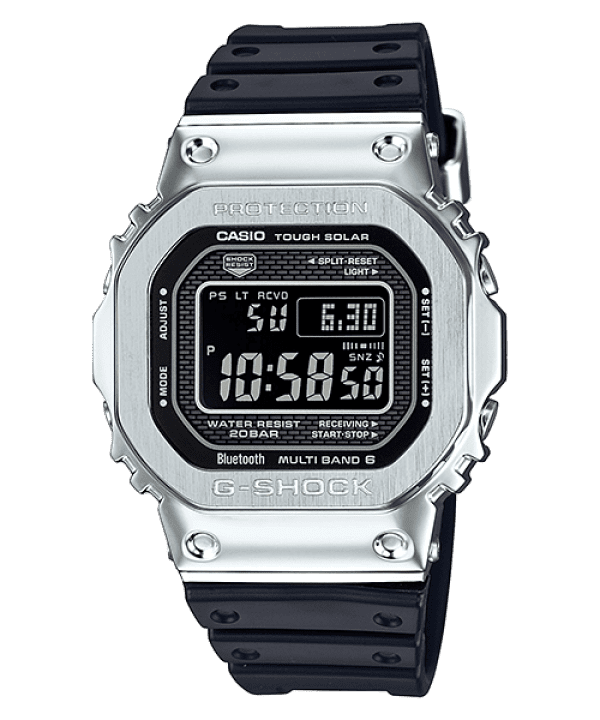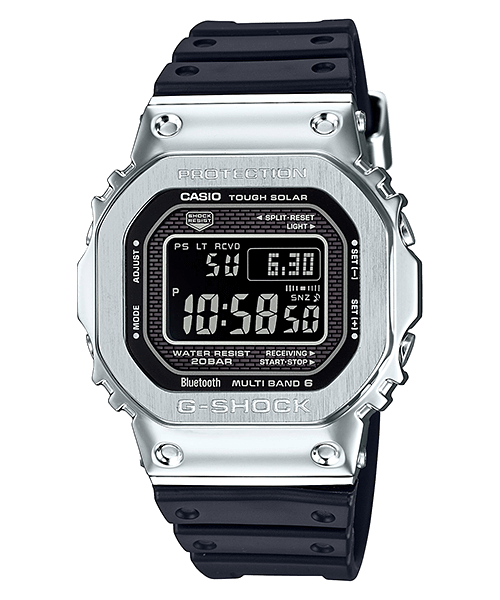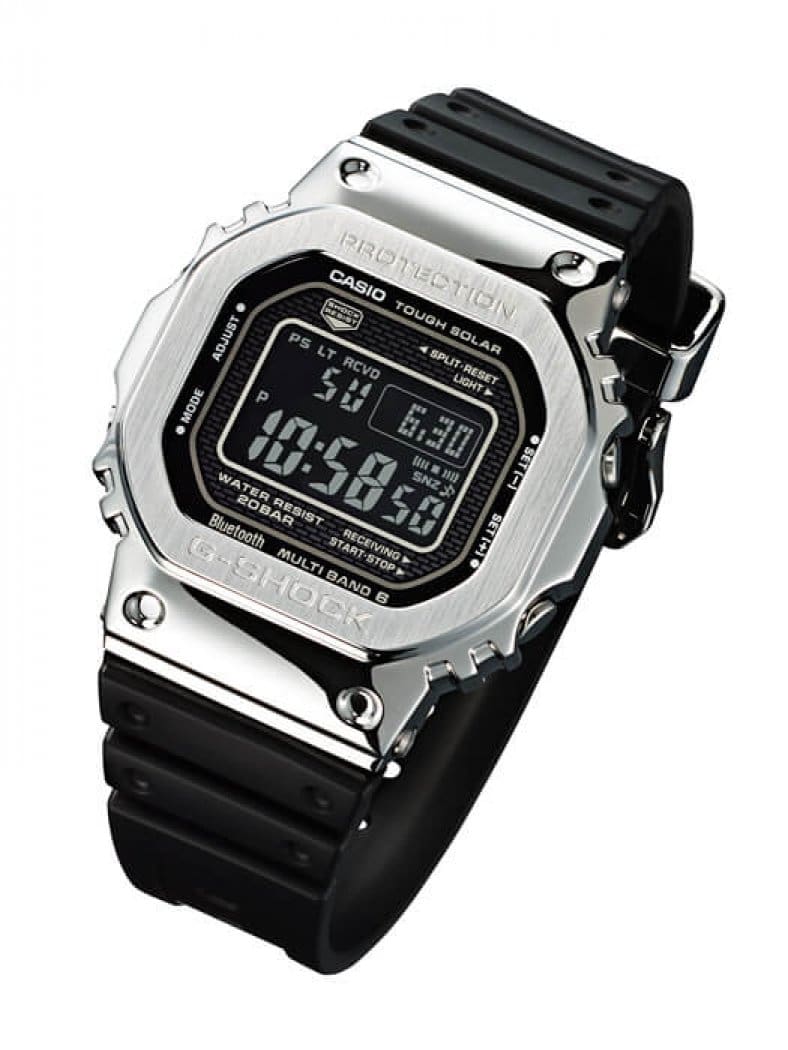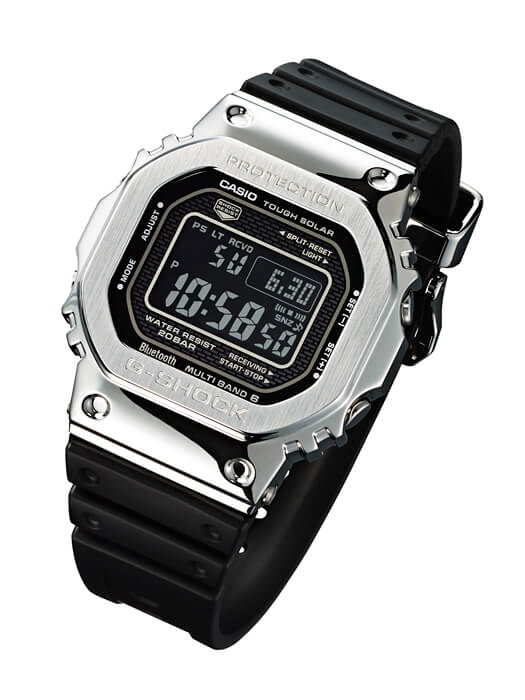 The GMW-B5000-1 with resin band and negative LCD display (right) along with the GMW-B5000D-1 (left) and GMW-B5000TFG-9 (center):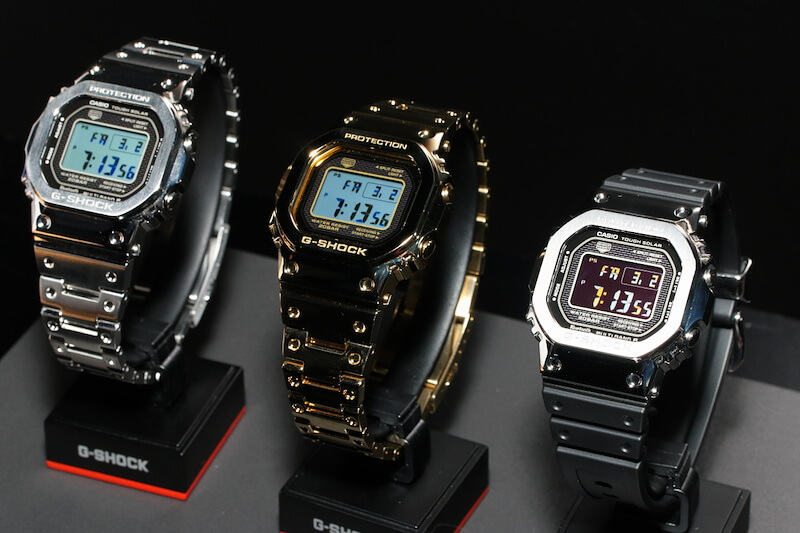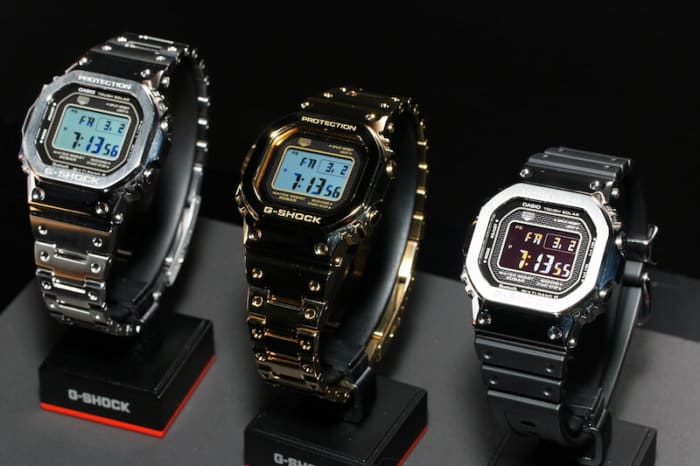 Photos via news.mynavi.jp