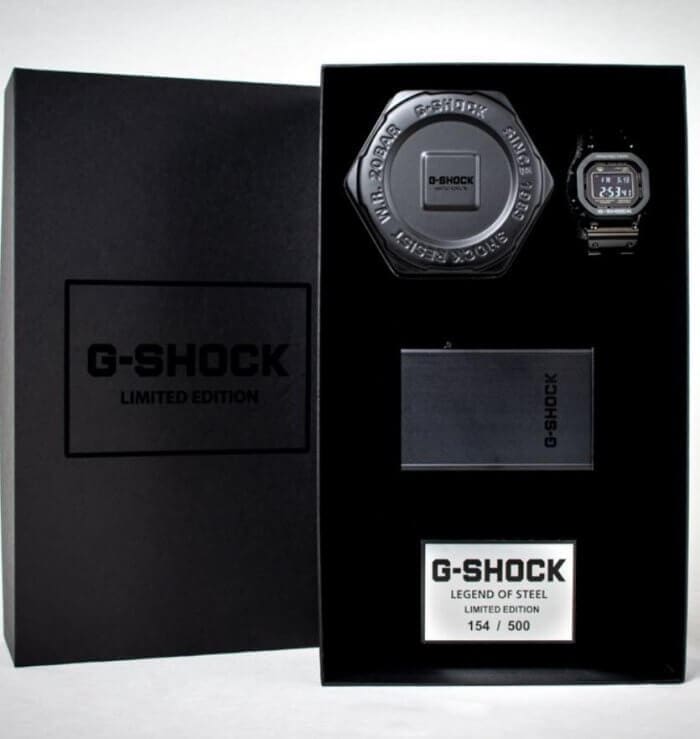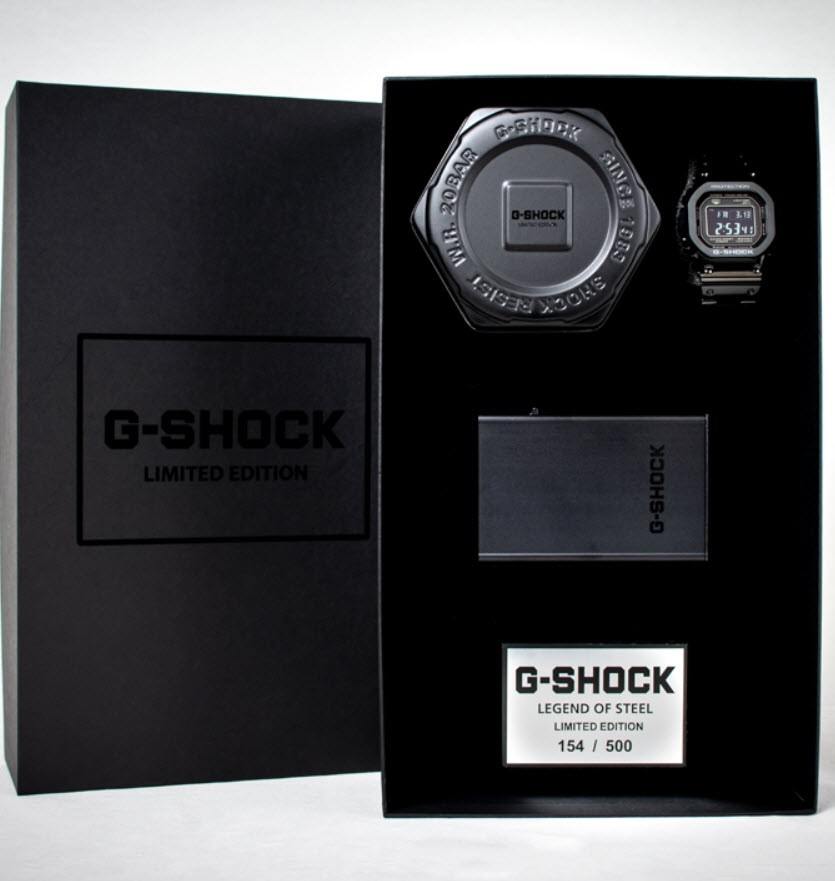 The G-Shock GMW-B5000GDLTD-1ER Legend of Steel box set is a European release that is limited to 500 pieces worldwide. Maybe don't get too excited, because it looks like only the box set as a whole is limited, and not the watch itself. The included watch appears to be a full stainless steel GMW-B5000GD-1, a previously released model featuring a black ion-plated finish and a reverse STN LCD display.
Other items found inside the exclusive box include a German Tru Virtu wallet with G-Shock branding, a metal G-Shock case, and a steel plate engraved with the production number. The wallet appears to be a "Click and Slide" card case model that is designed to hold up to five cards (4 embossed and 1 flat).
The GMW-B5000GDLTD-1ER box set is available for 559.42 EUR at authorized European stockist Watchia.com. Watchia.com also sells the GMW-B5000GD-1ER watch by itself for 528 EUR.
Casio Europe has an official GMW-B5000GDLTD-1ER page.