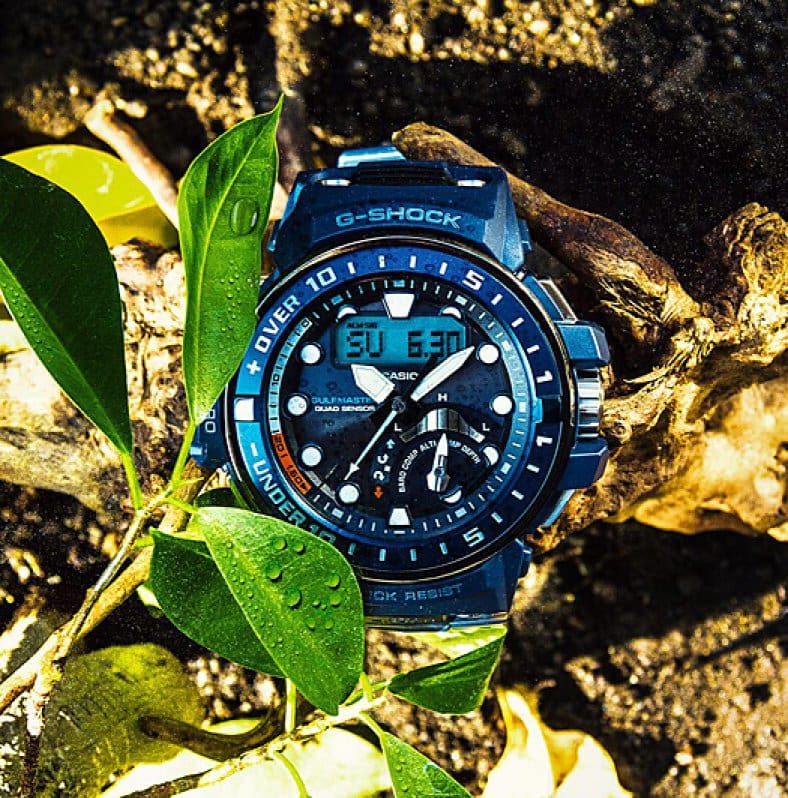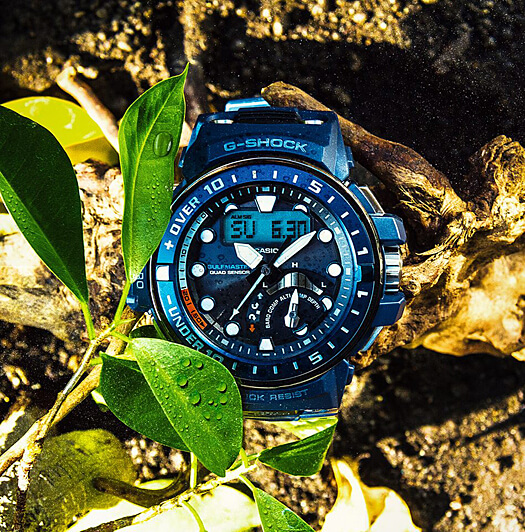 The Gulfmaster GWN-Q1000 with Quad Sensor appears to be discontinued.
According to the G-Shock Japan database, all Gulfmaster GWN-Q1000 models are no longer in production. The solar-powered GWN-Q1000 was launched in 2016 and is still one of the most advanced G-Shock watches, featuring a Quad Sensor (altimeter-barometer, compass, thermometer, water depth meter), tide graph and moon data, and sunrise/sunset time. The compass has the automatic horizontal compensation function like the Frogman GWF-D1000, Rangeman GPR-B1000, and G-SQUAD GBD-H1000.
The GWN-Q1000 had a rare troubled history for a G-Shock watch, as many people reported a serious defect in early models with the analog hands not returning to the correct position. Casio identified the problem and was able to fix the affected watches. The GWN-Q1000A-2AJF, released in 2018, remained the only active model until now.
When all models are no longer in production like this, it usually means that the series (GWN-Q1000 in this case) has been completely discontinued. This raises the question of whether there will be an all-new Gulfmaster released soon. While fans may be more eager for a new Rangeman or Frogman, it seems like a good time to revitalize the Gulfmaster line.
The Gulfmaster line made its debut in 2014 with the GWN-1000 series, featuring the Triple Sensor and a tide graph. The GWN-1000B-1BJF is still an active model in Japan, so the Gulfmaster line is still alive for now.