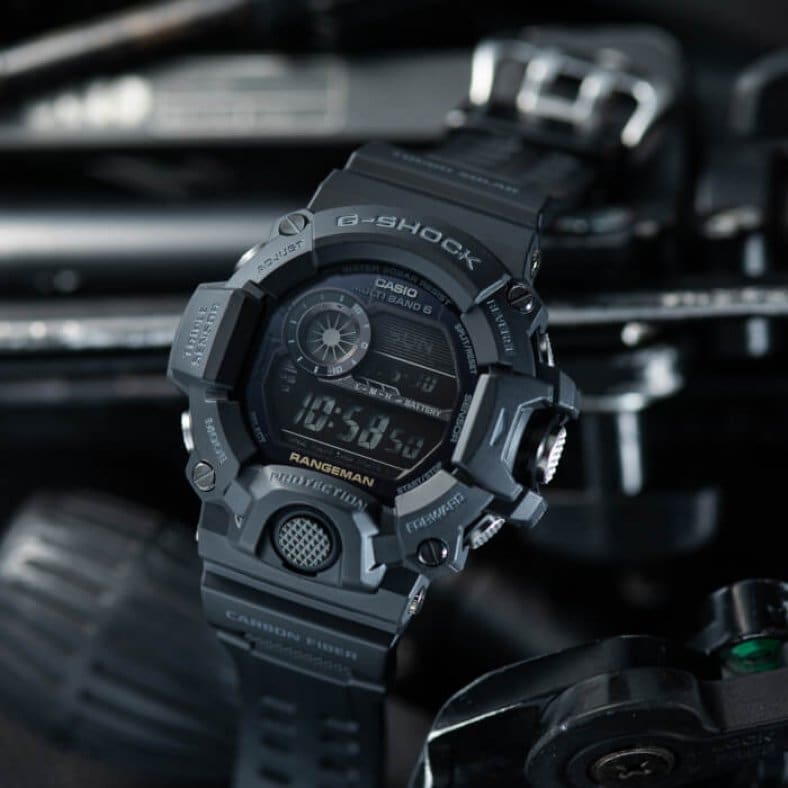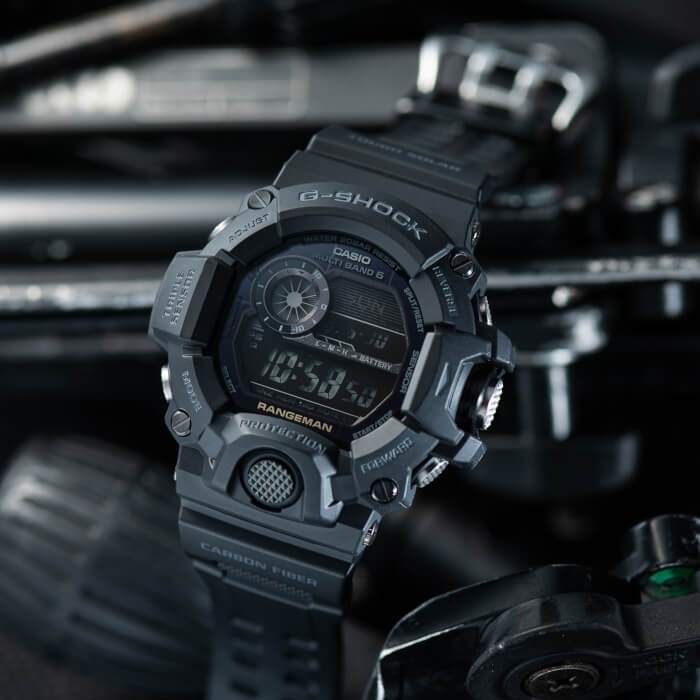 It's often the case that certain "blackout" G-Shock models stay in production indefinitely, such as the DW-5600BB-1JF, DW-6900BBA-1JF, and GXW-56BB-1JF. The Rangeman GW-9400J-1BJF is not one of those models and is now designated as discontinued, according to G-Shock.jp.
We should not necessarily assume that the discontinuation of this Japan-only model also applies to the GW-9400-1B, which is the international and more affordable version without a carbon fiber insert band. We don't know what this means for the future of the GW-9400-1B or for the Mudmaster GG-B100-1BJF that was released alongside the Rangeman and has not been discontinued yet. (An older G-Shock model, the GW-9400J-3JF, is also discontinued, but the international GW-9400-3 still seems to be active and widely available outside of Japan.)
We expected the GW-9400J-1BJF to be around for a while, but it is the first G-Shock watch of 2020 to be officially discontinued.
See Also: G-Shock GW-9400-1B Rangeman (international version with standard resin band)