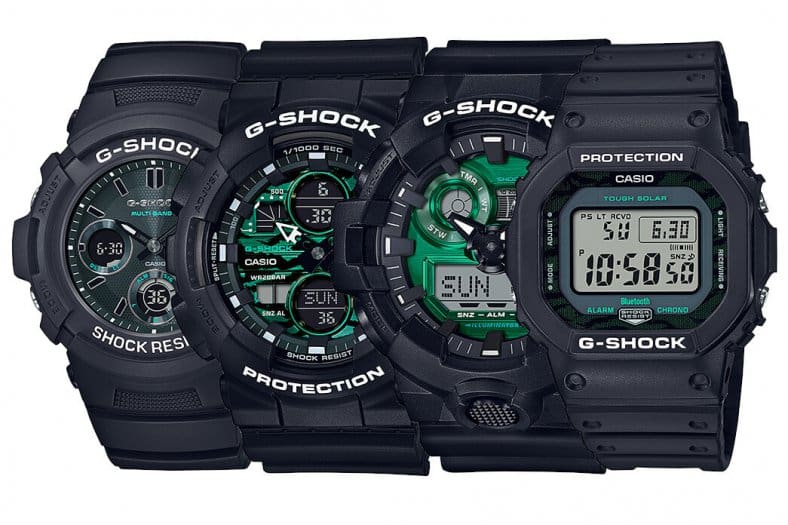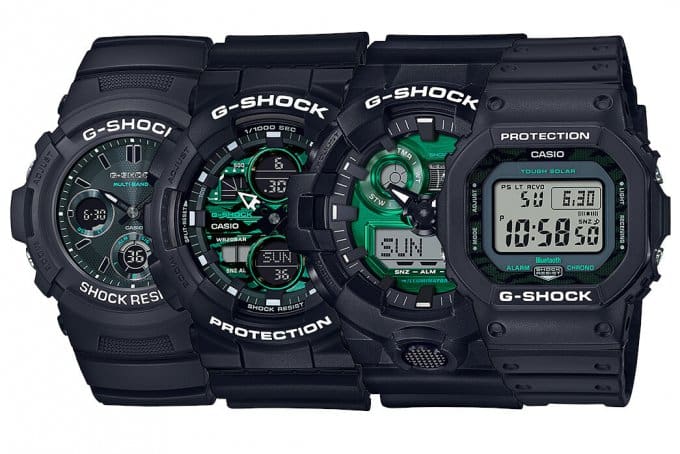 G-Shock Japan is releasing the Midnight Green Series in April, which includes the AWG-M100SMG-1AJF, GA-140MG-1AJF, GA-700MG-1AJF, GW-B5600MG-1JF. Perhaps the most interesting of the four is the GW-B5600MG-1JF, as this is one of the only GW-B5600 models with a standard (non-inverted) LCD display, and it has a more subdued design than the other standard display models.
Update: The GA-140MG-1AER, GA-700MG-1AER, and GW-B5600MG-1ER were released in the U.K. and are expected to be released in Europe.
Update 2: The series is also being released in other Asian countries in June 2021, but with the AWR-M100SMG-1A (Tough Solar without Multi-Band 6) replacing the AWG-M100SMG-1A.
G-Shock AWG-M100SMG-1A: Mid-size analog-digital with Tough Solar power and Multi-Band 6 auto radio time syncing. Dark green dial and green accents.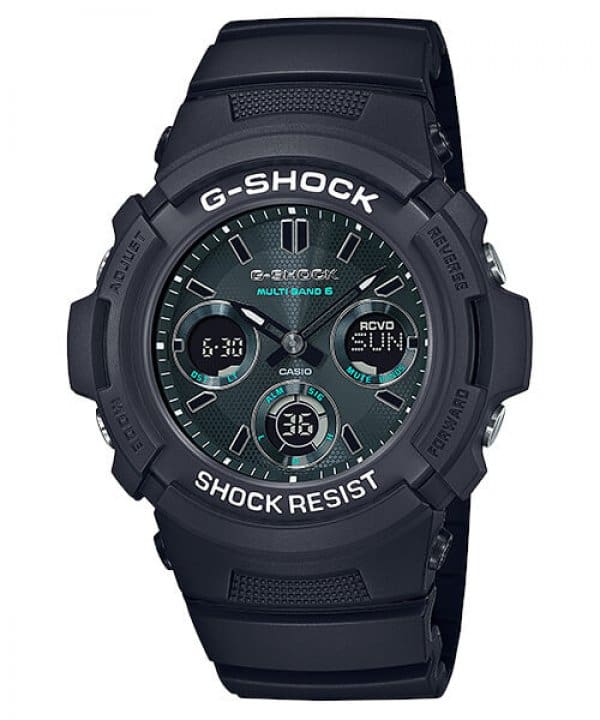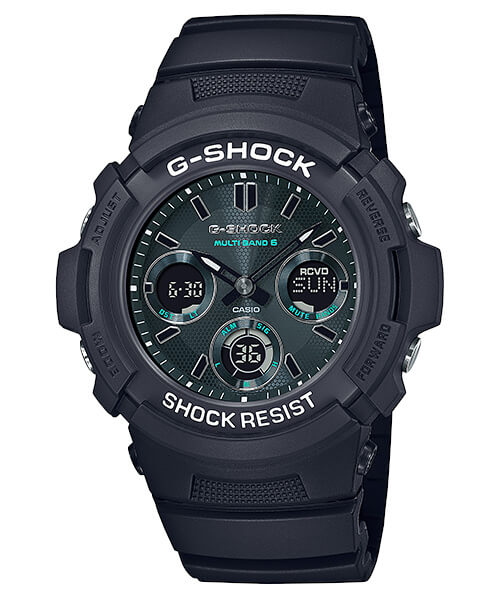 G-Shock GA-140MG-1A: Large analog-digital with metallic green camouflage dial and white hands.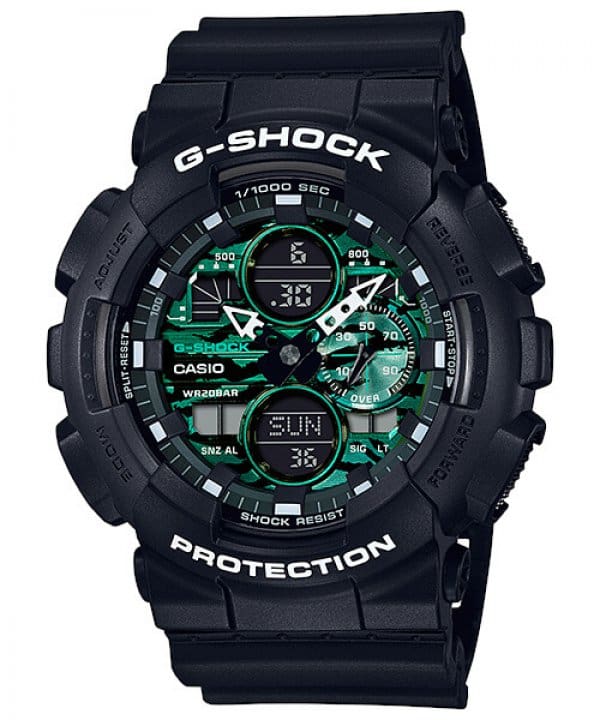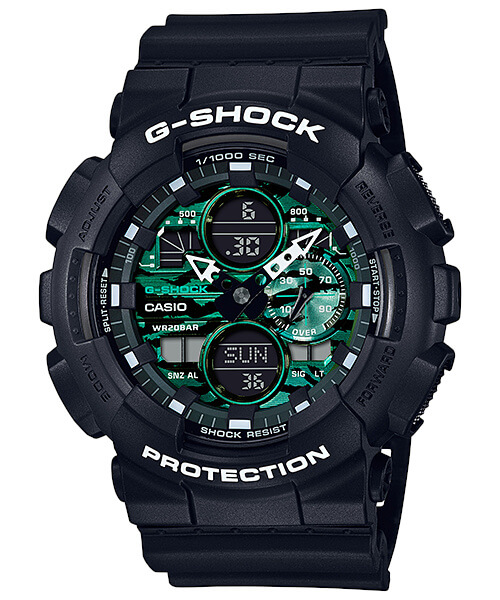 G-Shock GA-700MG-1A: Extra-large analog-digital with metallic green dial and white hands.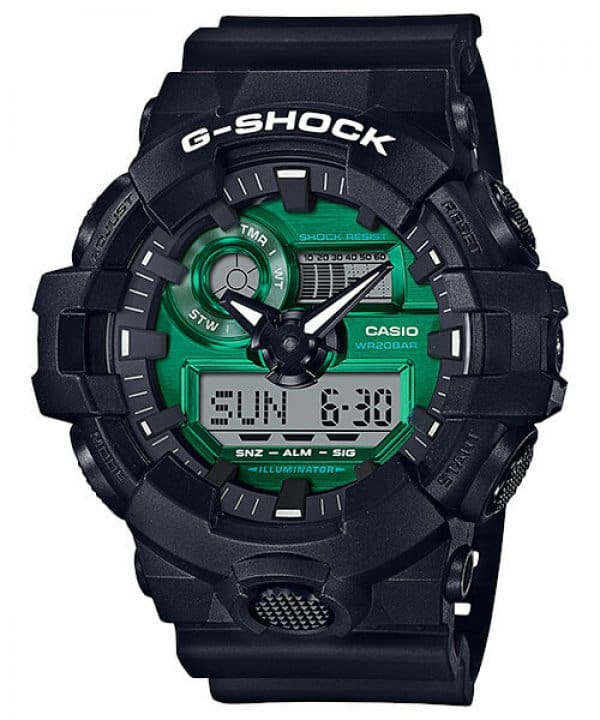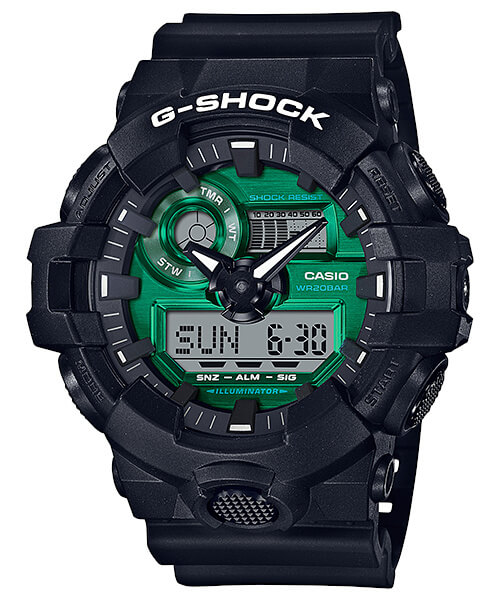 G-Shock GW-B5600MG-1: Mid-size digital with Tough Solar, Multi-Band 6, and Bluetooth smartphone link. Green accents and dark green camouflage pattern around the display.