The Sankuanz x G-Shock MTG-B2000SKZ-1APFS is now available for pre-sale in China at casiostore.com.cn for 8,990 CNY, with an expected release date of 27 February 2021. New images reveal that the watch has neon green accents on the marker ends, lower right button, and resin layer on the inner band, matching the theme color of the "Phosphorescence" collection from the Sankuanz Spring/Summer 2021 collection.
The watch was only released in China so far, but the MTG-B2000SKZ-1AJR (135,000 JPY plus tax) is also scheduled for a March 2021 release in Japan. It will likely be released in other Asian countries too, if not worldwide.
Update: G-Shock U.K. has the MTG-B2000SKZ-1AER listed as coming soon, with a price of £999.
Update 2: The MTG-B2000SKZ-1A was announced for the Asia region in March 2021.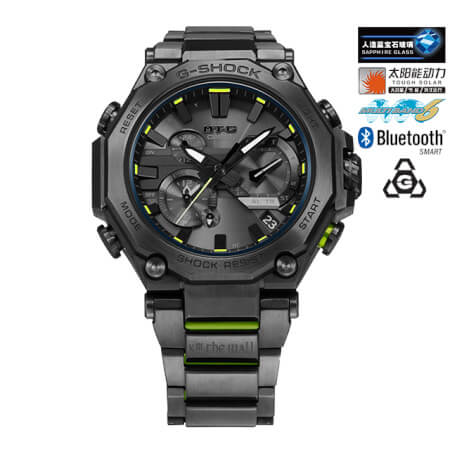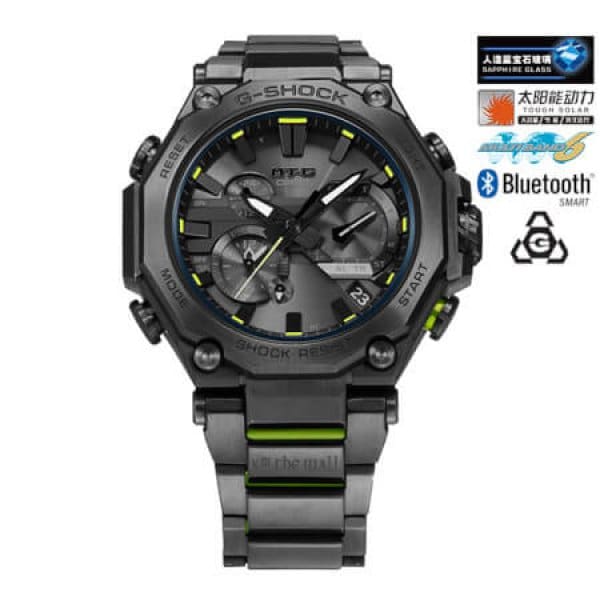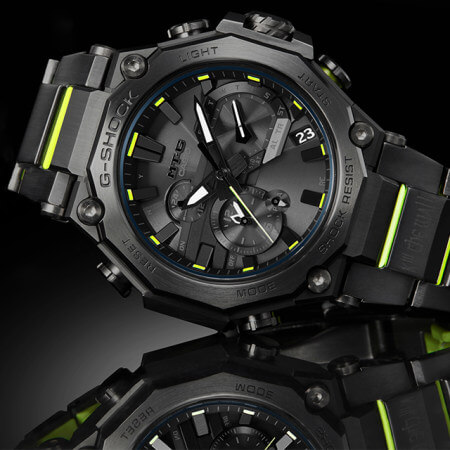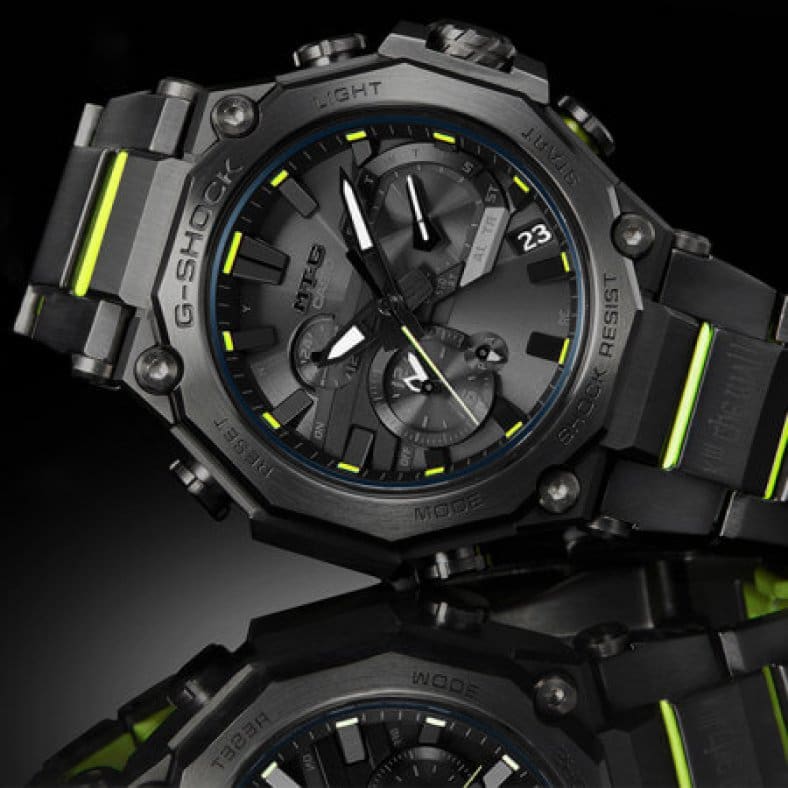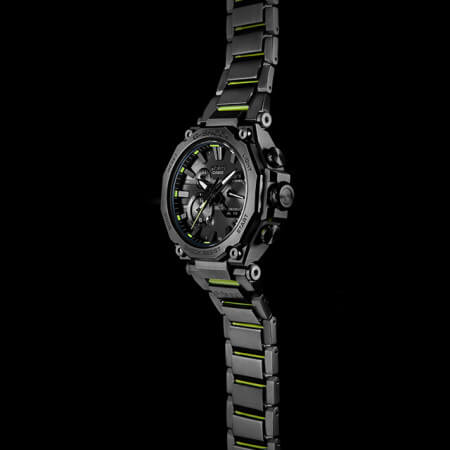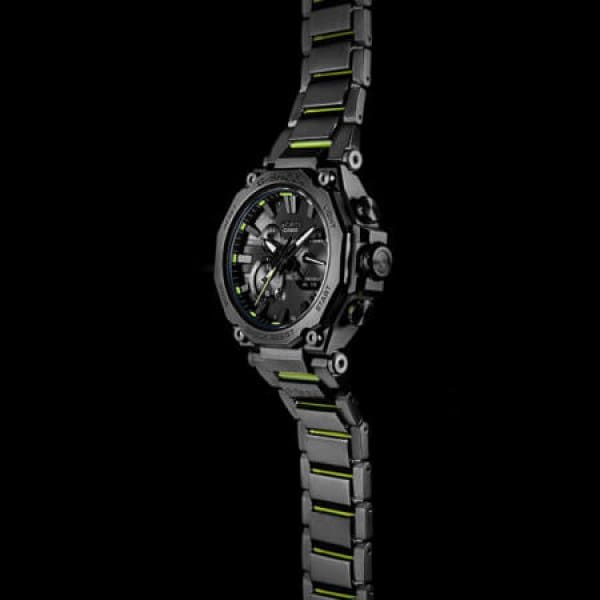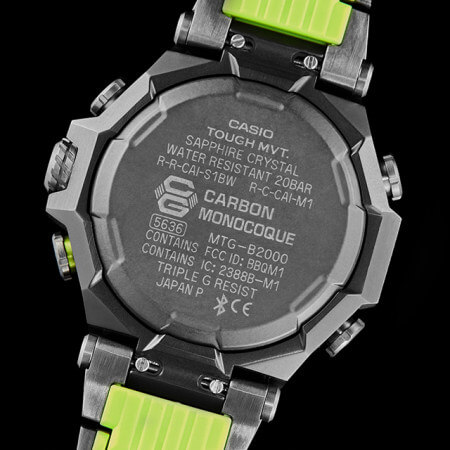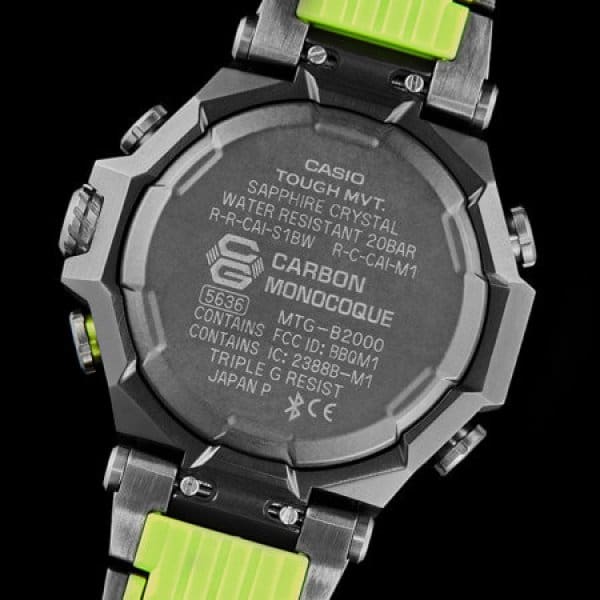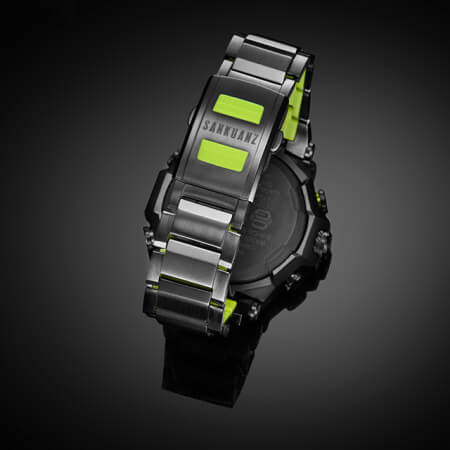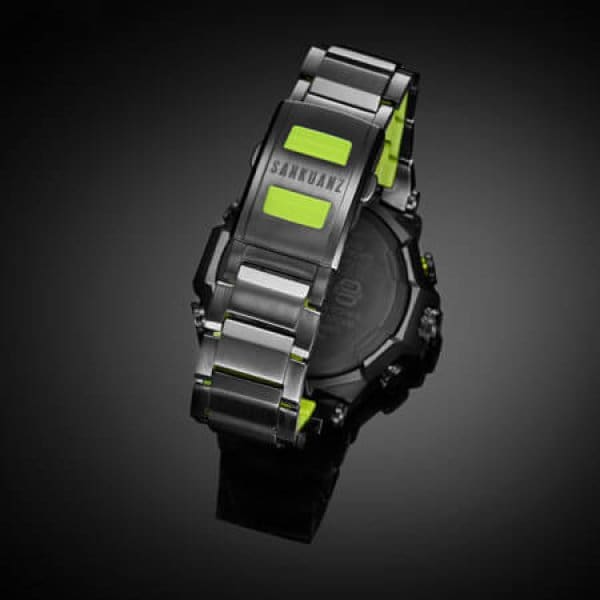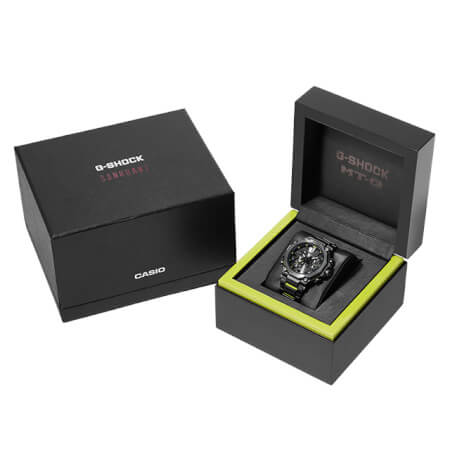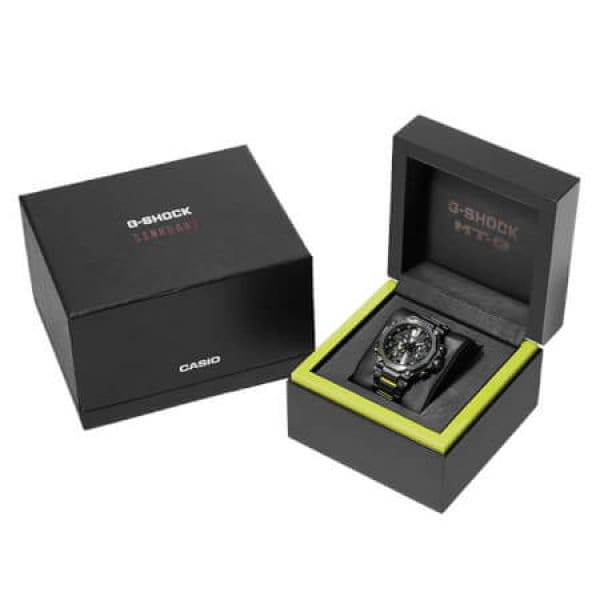 Original Post (January 22, 2021):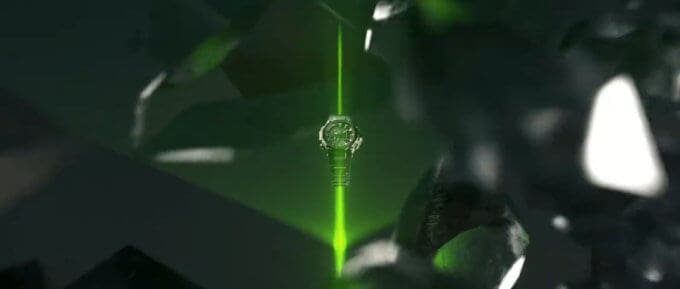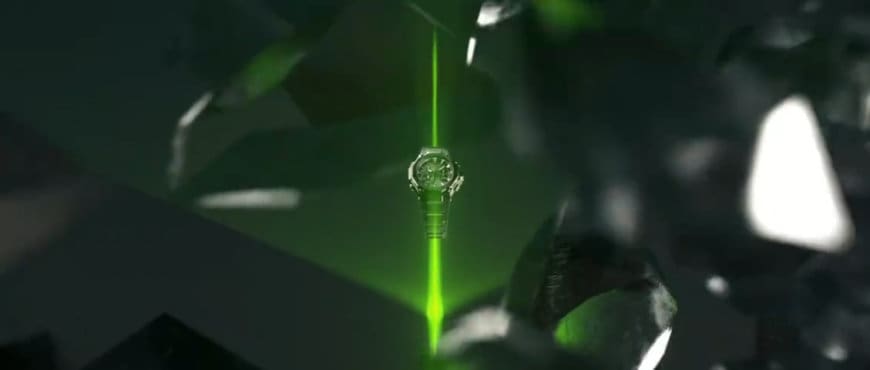 Chinese fashion label Sankuanz recently premiered its Autumn/Winter 2021 collection at Paris Fashion Week Online. The popular streetwear label, known for its edgy style and worn by the likes of Ariana Grande, Billie Eilish, and Lisa from Blackpink, also revealed its second G-Shock collaboration watch to be released soon, the G-Shock MTG-B2000SKZ-1A.
The theme of the watch is "Kill the Wall," which expresses the desire to kill the wall between fashion and street culture. G-Shock China describes it as having an all-black body, with a strap engraved with the Sankuanz logo and joint theme. A teaser video for the collaboration was released in China, but it shows only a small image of the watch. In the video, the watch appears to have a stainless steel band.
The MTG-B2000 base is an unusual pairing for a collaboration, as it is a high-end and relatively expensive stainless steel model that is made in Japan. Major features include a Carbon Core Guard structure, Tough Solar power, Bluetooth smartphone link, and Triple G Resist for protection against shock, centrifugal force, and heavy vibration.
Sankuanz's last G-Shock collaboration, the GA-700SKZ-7A from 2017, had a worldwide release.
(This post will be updated when more information is available.)