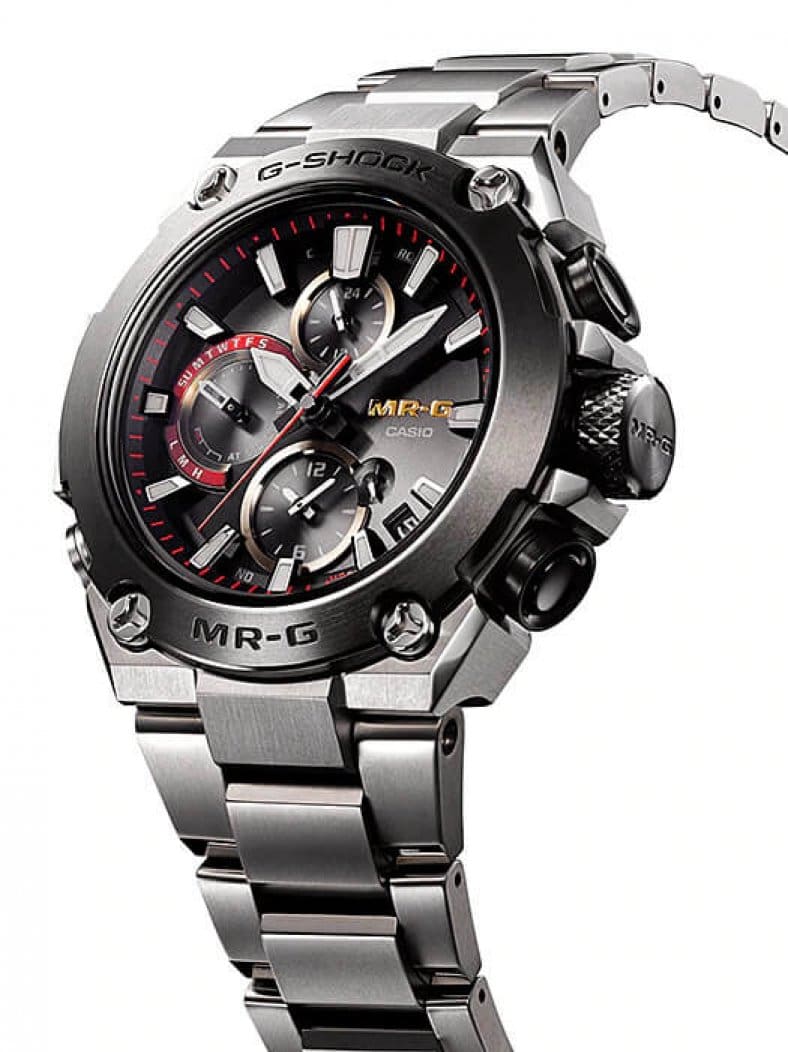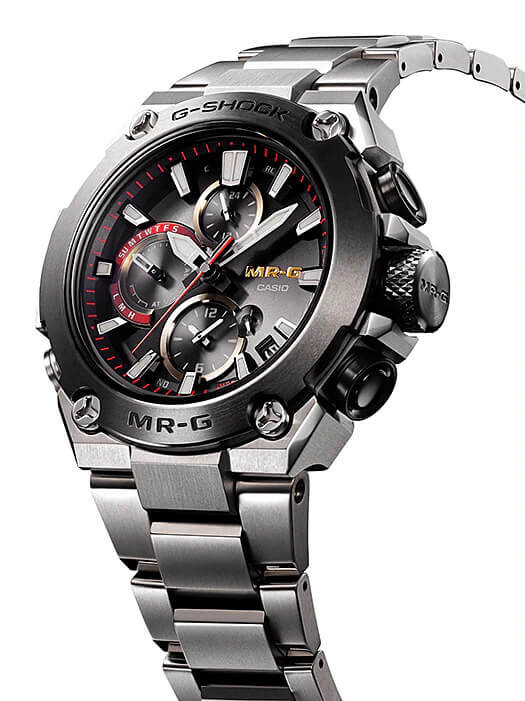 The MRG-B1000 is known for being the only mid-size luxury MR-G option. It features Tough Solar power and Multi-Band 6 radio timekeeping along with Bluetooth smartphone connectivity instead of the GPS timekeeping feature of the MRG-G1000 and MRG-G2000. For a while now, there's just been one G-Shock MRG-B1000B model (the MRG-B1000B-1A), but that's about to change with the introduction of the MRG-B1000D-1A.
This new model is slightly less expensive than its predecessor, which is due to the fact that only the bezel has a diamond-like carbon (DLC) coating and not the case or band. The result is a silver and black color scheme with red accents on the dial. Like the first model, the MRG-B1000D-1A has a sapphire crystal and a full titanium build with a case, bezel, and band made of the strong, lightweight metal. For those who are averse to Bluetooth, the watch can be set up and operated manually without using Bluetooth and a smartphone.
The G-Shock MRG-B1000D-1AJR will be released in October 2019 in Japan with a list price of 260,000 JPY. The MRG-B1000D-1A is also being released in other Asian countries.
Update: Casio America announced the MRGB1000D-1A for November 2019 with a list price of US$2,600.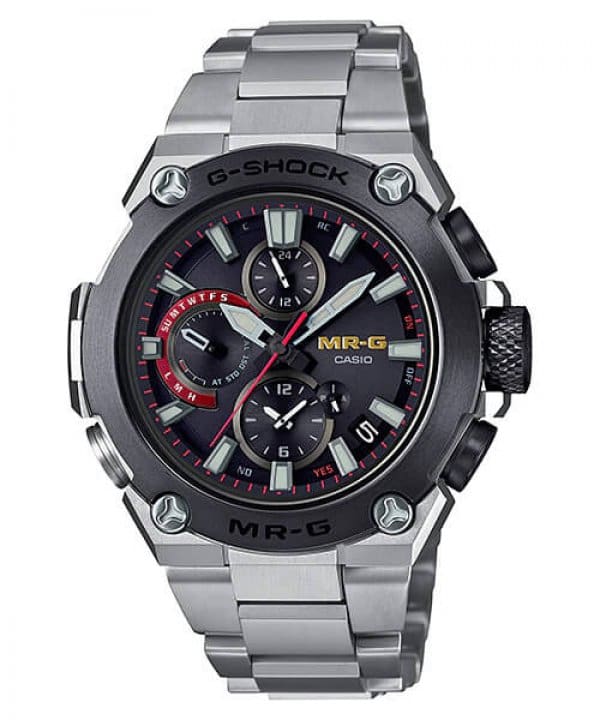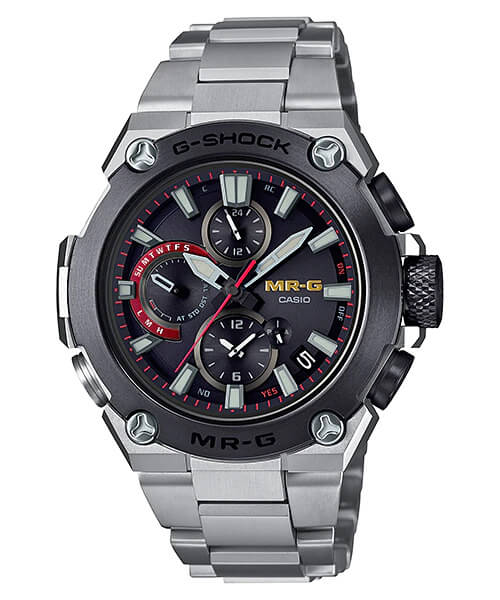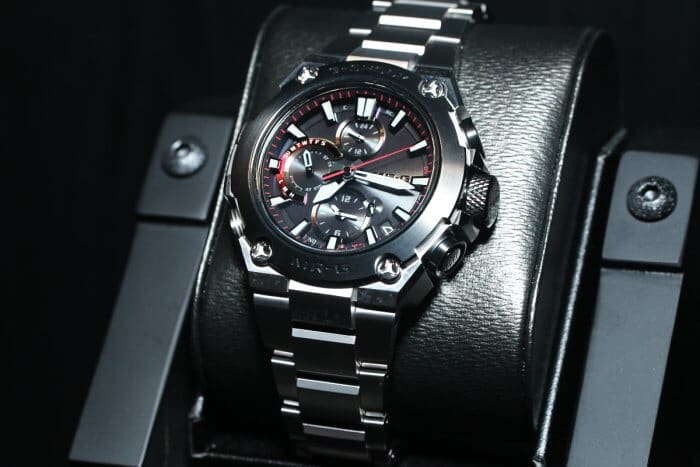 Photo via news.mynavi.jp