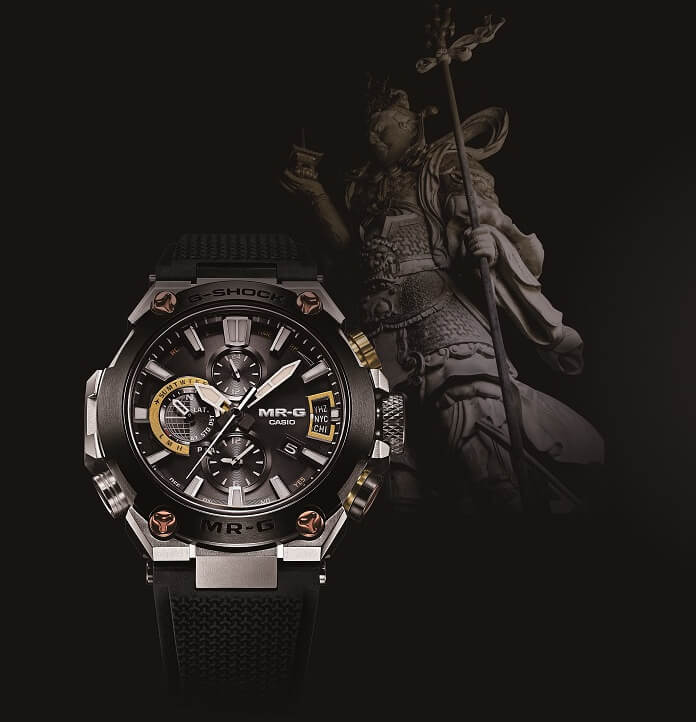 Update: Casio officially announced the G-Shock MR-G MRG-G2000R-1A for Asia. The MRG-G2000R-1A is the first G-Shock to feature a Dura Soft Fluoro-Rubber Band. The band also features a Japanese Bishamon Kikko textured pattern on it. The band and titanium case are connected with a "L/R-Δ Loc" (L-R Delta Lock). Developed jointly with NejiLaw, this is the world's first application of the L/R-Δ Loc which was developed for watches to prevent loosening from vibration and other forces. The clasp and the bezel are treated with a DLC coating for superior resistance against scratches. The titanium parts are treated with a deep-layer hardening process that makes their surface four to five times harder than plain titanium. The titanium case and case back are also treated with titanium carbide (TIC) to improve abrasion resistance.
Update 2: Casio America announced the MRGG2000R-1A for November 2018 with a list price of $2,800 USD.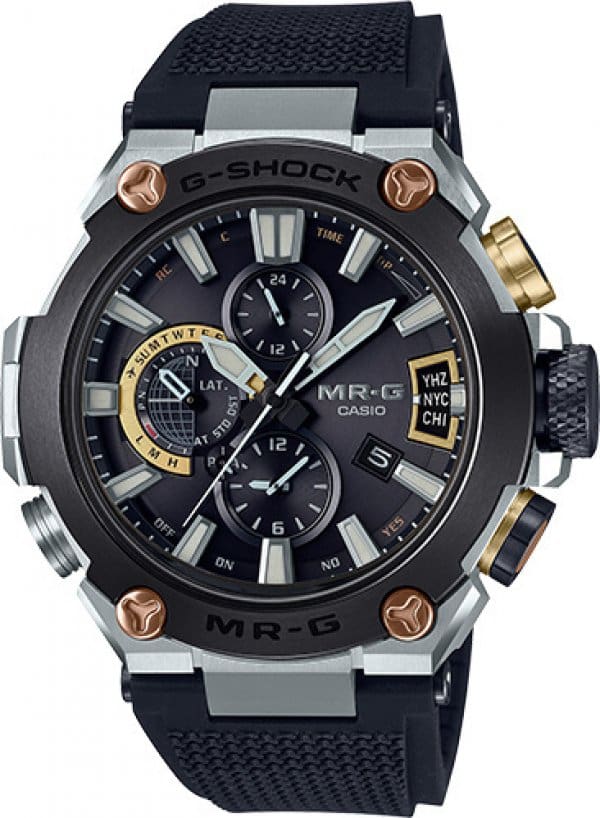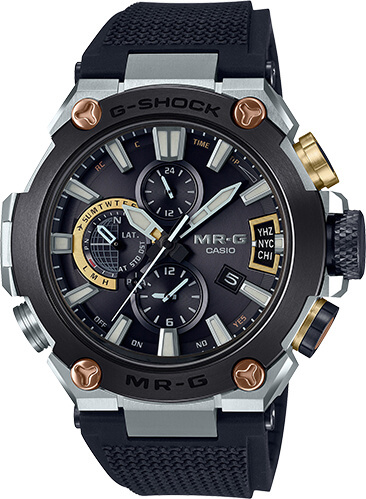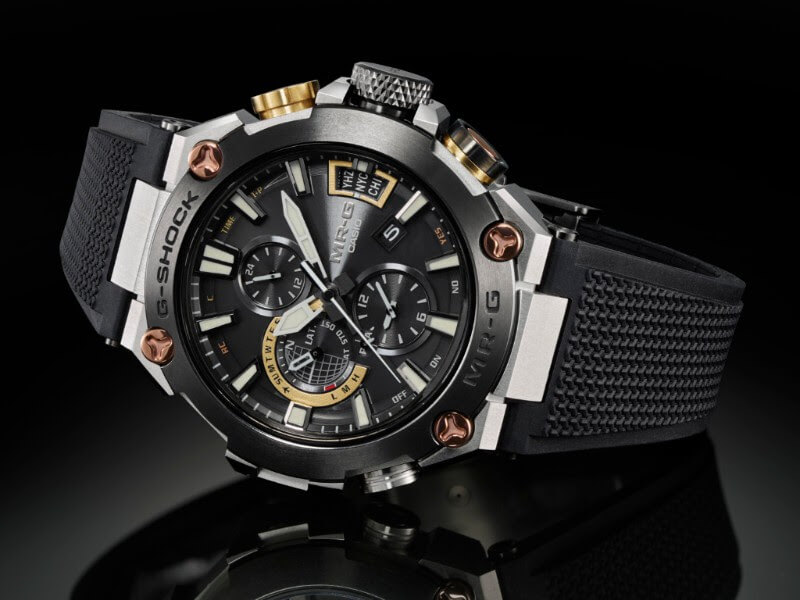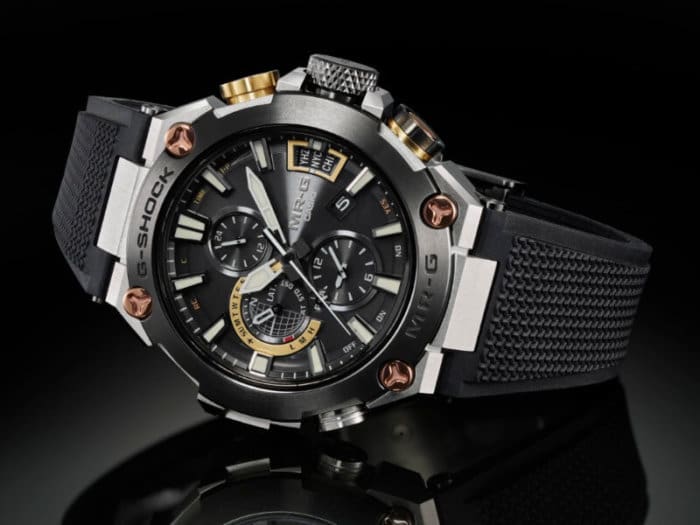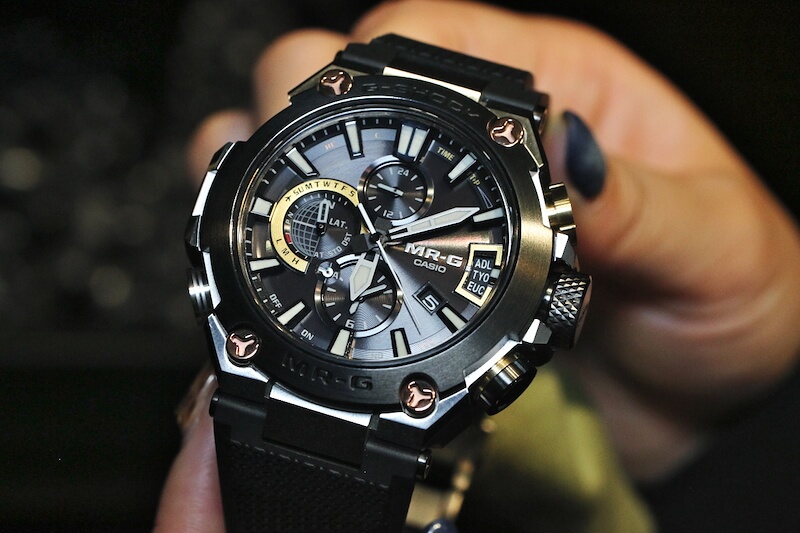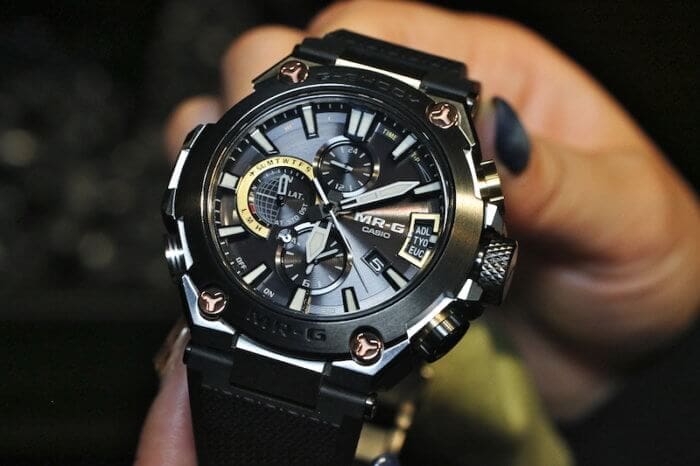 Revealed at Casio's Autumn/Winter 2018 showcase, the G-Shock MRG-G2000R-1AJR is the latest version of G-Shock's flagship MR-G model.
This is the first MRG-G2000 model with a resin band and the first G-Shock to use fluorine rubber. The band has a "Visamato Tortoise" textured pattern on it which is inspired by the armor of Bishamonten (Buddhist guardians).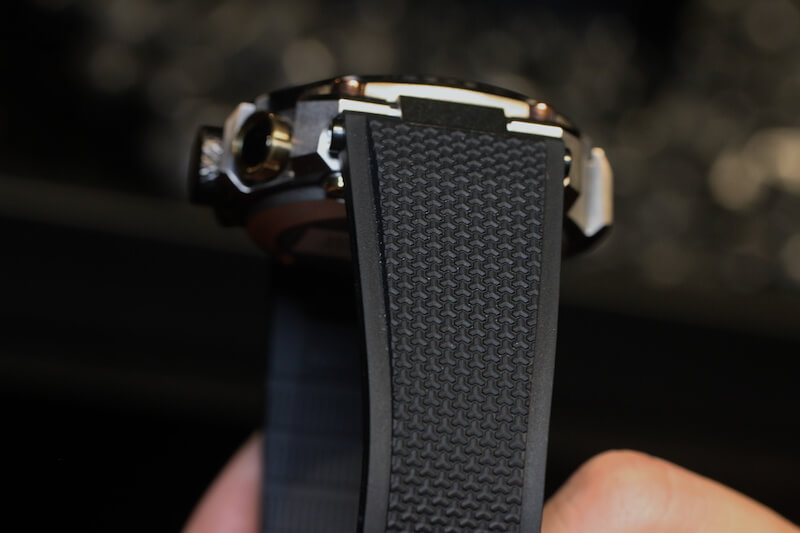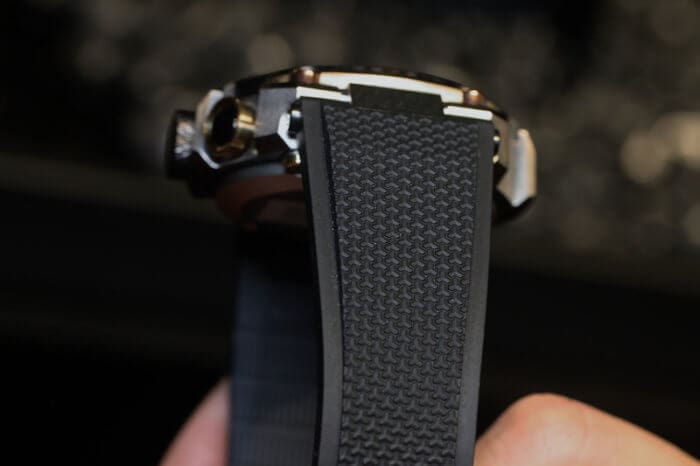 This band does not use the typical buckle we usually see with resin bands but rather a folding-clasp-style titanium buckle.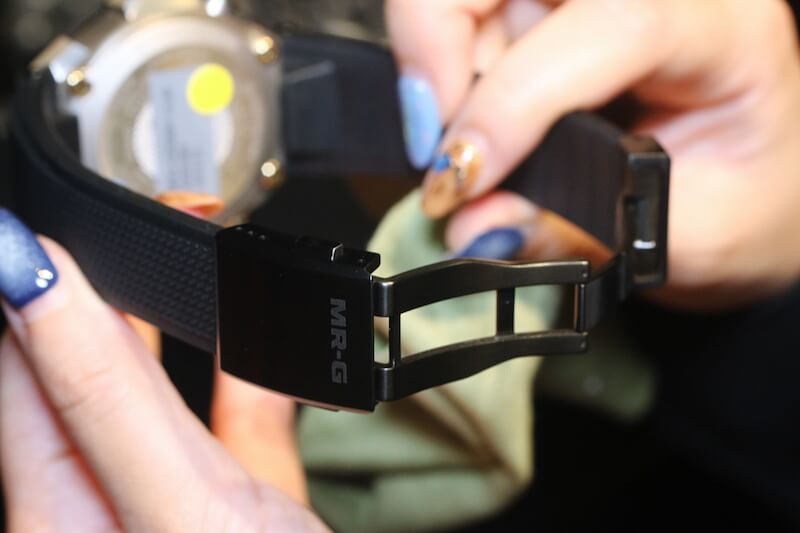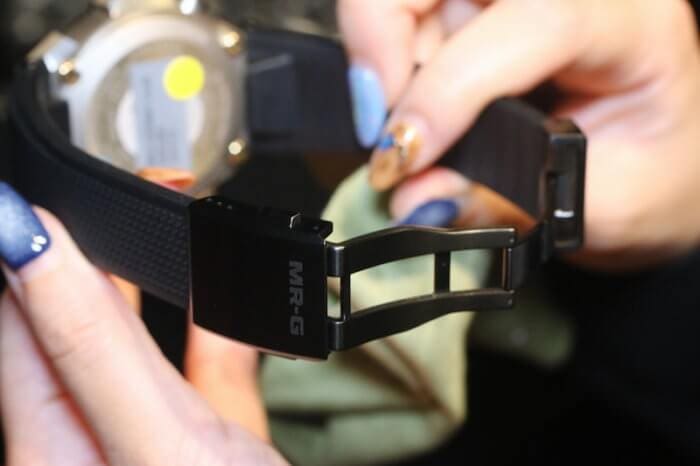 The MRG-G2000R-1AJR features a full metal titanium exterior case, Tough Solar power, Multi-Band 6 radio wave timekeeping, GPS timekeeping, and Bluetooth mobile link. The use of titanium and a resin band allows this large 49.8mm-wide watch to have a weight of 139 grams. Judging by the model number suffix (JR) this is a limited edition model. The MRG-G2000R-1AJR will be released in October 2018 in Japan with a list price of ¥300,000 JPY.
Source: news.mynavi.jp