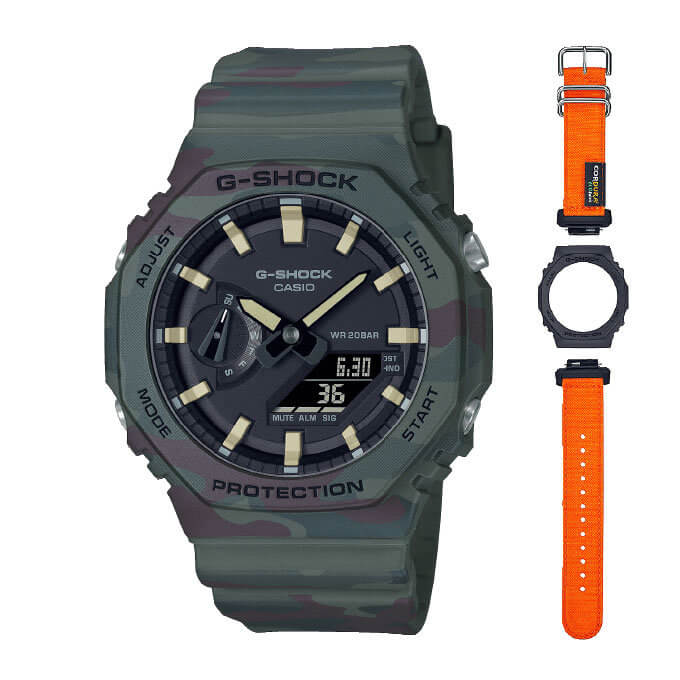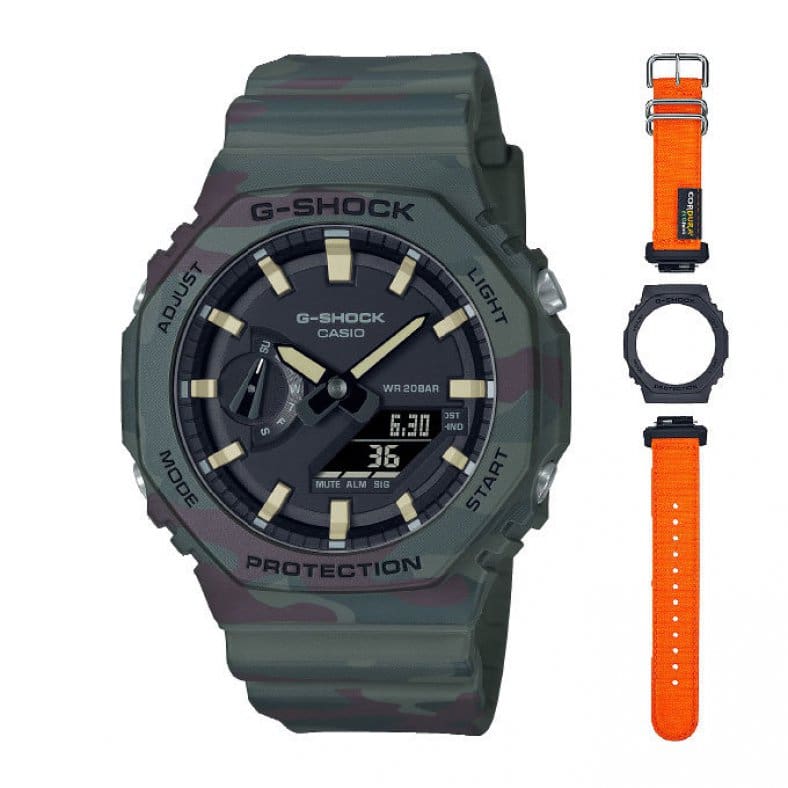 The G-Shock GAE-2100WE-3A limited box set includes a GAE-2100 watch with off-white hour markers and two bezel and band sets. The first set features a traditional camouflage print on a dark green resin bezel and band. The second set includes a black bezel and an orange Cordura Eco cloth band. Both colors are suitable for the outdoors, with orange being a popular safety color or search and rescue color. The GAE-2100 has the same functions as the best-selling GA-2100, but the GAE-2100 features a screwless bezel structure for easy and quick swapping with the included tool. The bands also have a quick-release slide lever.
The GAE-2100WE-3AJR set will be released in October 2022 in Japan for 27,500 (tax included), with other regions expected to follow.
Update: Casio America released the GAE2100WE-3A for $210.