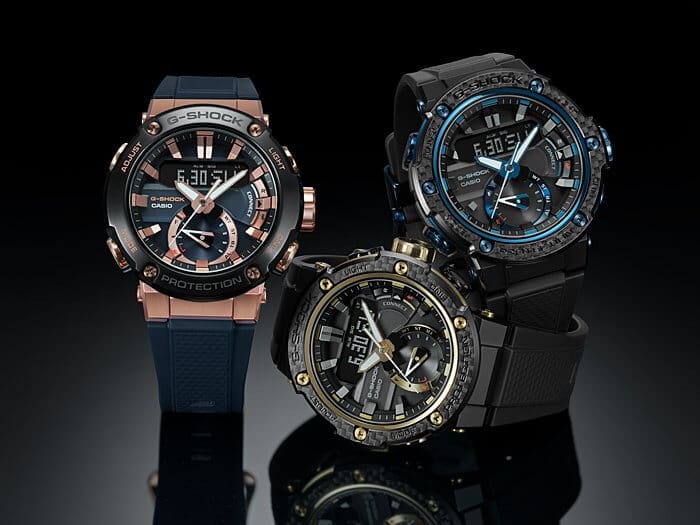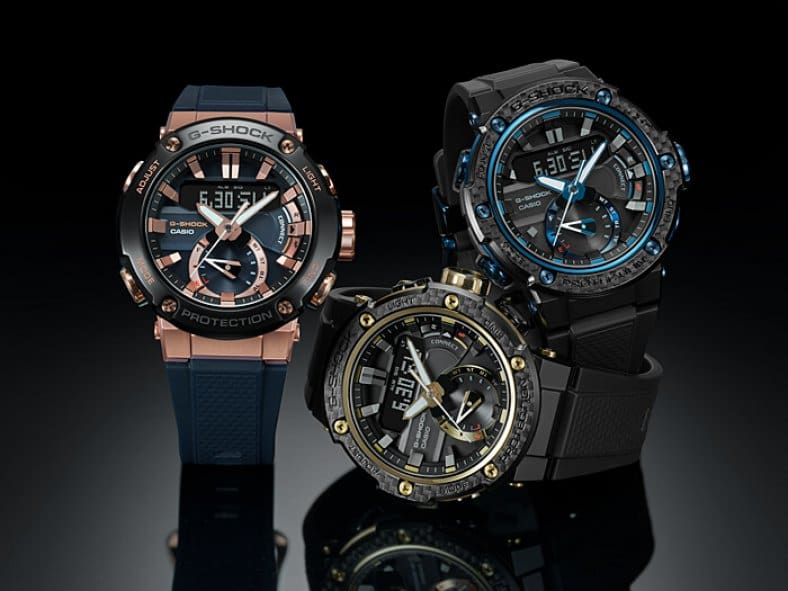 G-Shock's second round of G-STEEL GST-B200 models puts the focus on fashion, with two watches featuring carbon fiber bezels (GST-B200X-1A2 and GST-B200X-1A9) and one with a rose gold IP treatment (GST-B200G-2A). All three models have resin bands and reverse STN LCD displays.
As a Carbon Core Guard model, the GST-B200 has a carbon fiber reinforced case and offers a smaller size and lighter weight than the previous GST-B100. It is powered by Tough Solar and has Bluetooth smartphone connectivity for functions like alarm setting, automatic time adjustment, world time for over 300 cities, and a phone finder feature. Other features include a 1/1000-second stopwatch, 24-hour countdown timer, and full auto double LED Super Illuminator lights. The two GST-B200X models also have a sapphire crystal.
All three watches are October 2019 releases in Japan and will likely get a wider release. The GST-B200G-2AJF has a list price of 51,000 JPY, and the GST-B200X-1A2JF and GST-B200X-1A9JF have a list price of 83,000 JPY each.
Update: The GST-B200G-2A, GST-B200X-1A2, and GST-B200X-1A9 are also being released in other Asian countries.
Update 2: The rose gold GSTB200G-2A was released in the U.S. with a list price of $360.
G-Shock G-STEEL GST-B200G-2A
Rose gold IP on the body, buttons, and screws and rose gold accents on the dial.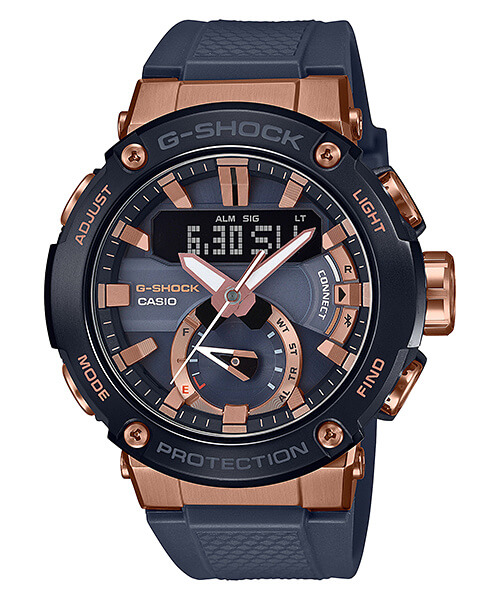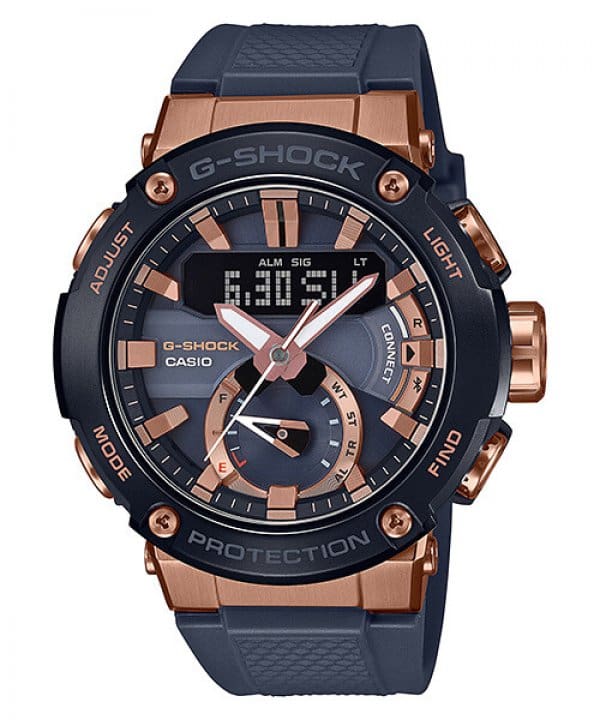 G-Shock G-STEEL GST-B200X-1A2
With blue accents including a blue IP on the inner bezel, carbon fiber bezel, and sapphire crystal.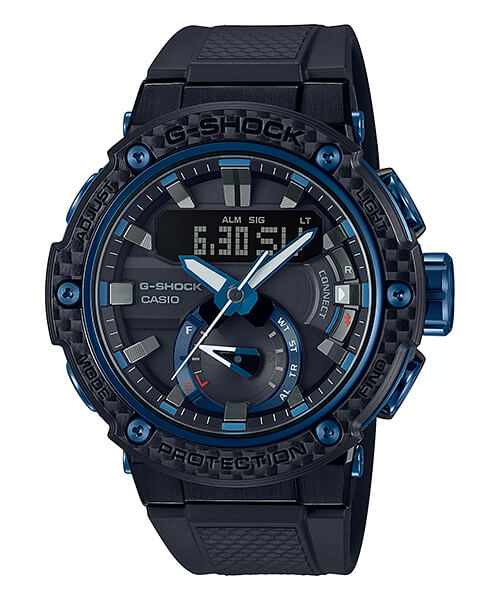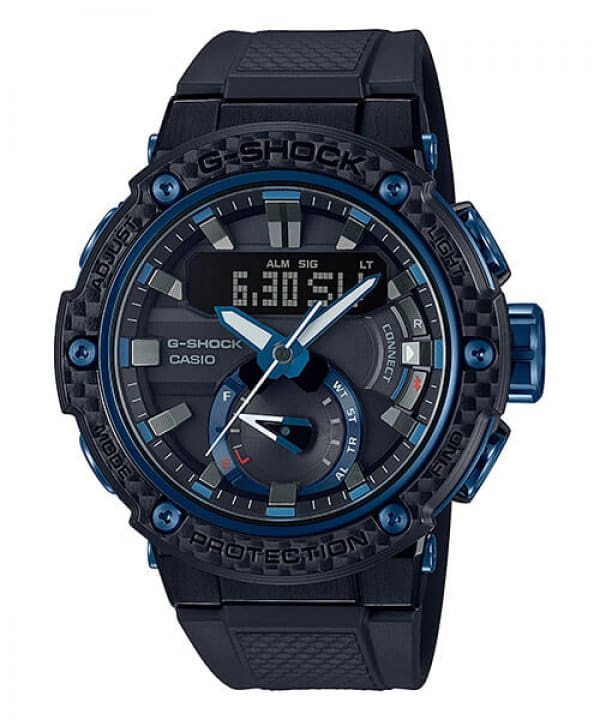 G-Shock G-STEEL GST-B200X-1A9
With gold accents including a gold IP on the inner bezel, carbon fiber bezel, and sapphire crystal.