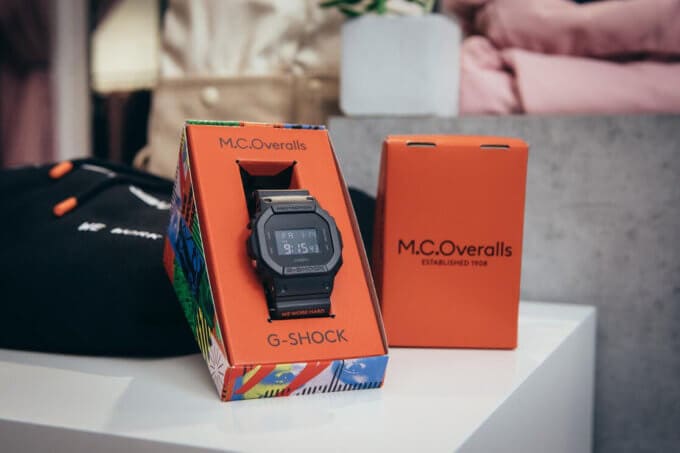 G-Shock U.K. revealed the upcoming M.C.Overalls x G-Shock DW-5600MCO-1ER collaboration that is scheduled to launch on March 22, 2022 for £119. The watch is a basic black DW-5600BB with an exclusive band pattern made of vibrant primary colors that represents the company's experimentation. The design is inspired by the power of the circle (or "Maru" in Japanese culture) and is also an ode to the original M.C.Overalls rivet. The company motto "We Work Hard" appears on the lower band, along with the company name on the upper band and a co-branded band keeper. A limited edition patch is included with every watch, and a limited edition G-Shock x M.C.Overalls t-shirt will be available when purchasing the watch at the London Carnaby Street Store.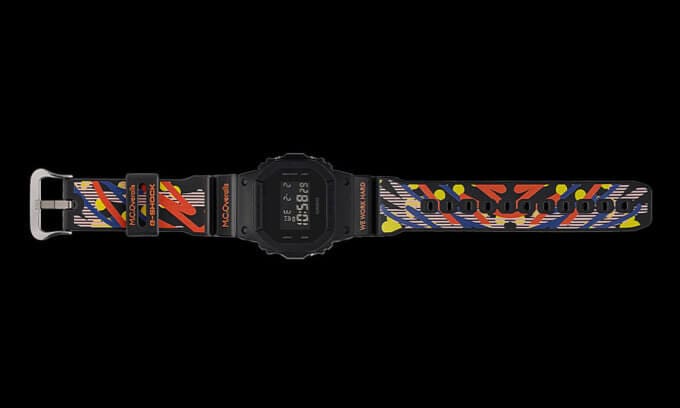 M.C.Overalls, originally established in 1908, was re-launched in 2016 and follows its original ethos of making "durable uniforms for contemporary workers" while incorporating modern fashion elements. The company produces gender-neutral "classic, hard wearing, everyday staples."
Visit g-shock.co.uk for more information, future updates, and to subscribe to the email list.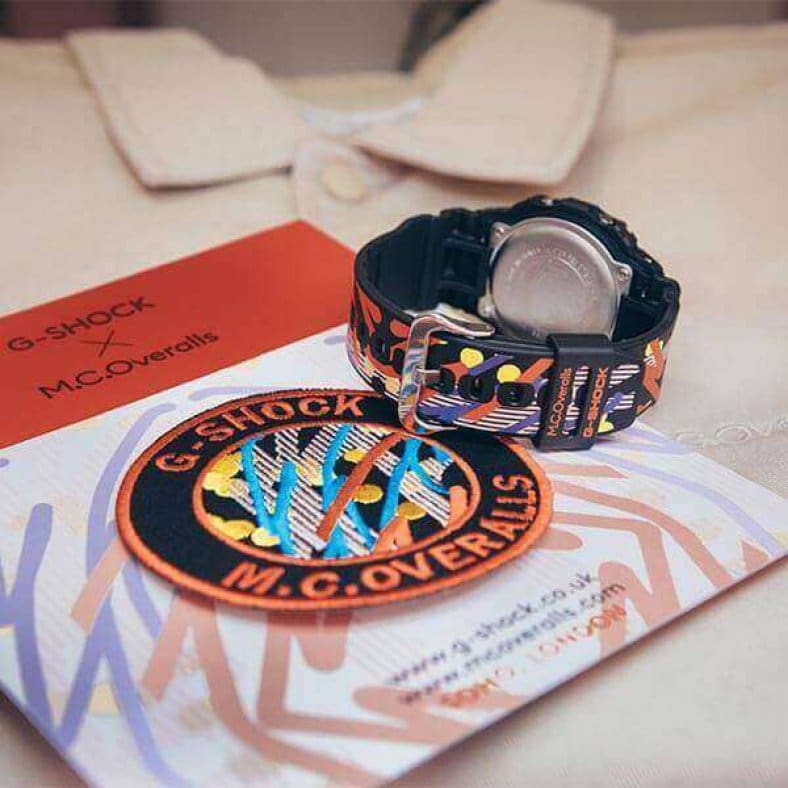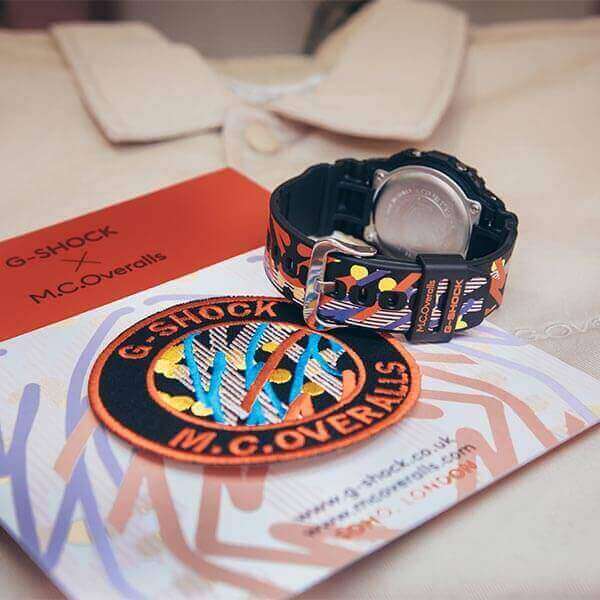 Promo Video: