UPDATE: Casio officially announced the Mudmaster GWG-2000 series. See "G-Shock Mudmaster GWG-2000 is made of forged carbon and has a Carbon Core Guard case."
The all-new G-Shock Mudmaster GWG-2000 is expected to arrive soon. A reliable source revealed three new models: GWG-2000-1A1, GWG-2000-1A3, and GWG-2000-1A5. We also heard from another reliable source that the new Mudmaster will be released this year in October. In the U.S., the GWG2000-1A1, GWG2000-1A3, and GWG2000-1A5 will have a list price of $800 each.
We don't have any images, but based on the model name, we can infer that the watch has Tough Solar power and Multi-Band 6 like the Mudmaster GWG-1000. Judging by the price, which is the same as the GWG-1000, it also likely has at least a Triple Sensor (altimeter-barometer, compass, thermometer), a sapphire crystal, and a carbon fiber insert band, but this is not certain. Will we see a GWG-2000 model with a non-inverted LCD display?
Also coming sometime in the future is the GM-2100MG-1A (with the GM2100MG-1A having a list price of $300 in the U.S., which is a lot more than the $200-$220 price of the other GM-2100 models). Could this metal "CasiOak" be the first "GM" model to have a composite or stainless steel band? (We think probably not, but it probably includes multiple bands.) Or could it be a collaboration or a box set that includes multiple bands?
There is also a U.S. listing for a "GAE2100GC-7A" ($200). We're not sure if this will correspond to an international model name of "GAE-2100GC-7A" or "GA-E2100GC-7A," but it's probably the former, based on the naming of the DWE-5600. Perhaps it will have a carbon bezel like the DWE-5600CC-3, or perhaps it is a typo (which has happened before), but the price indicates that there is something special about this model. It also appears to be part of a colorway series with some other "GC" models that have higher prices than normal (but just slightly higher in the case of other analog-digital models and the DW-5600).
The AWM-500GC-1A is another intriguing model that will have a $1,100 price in the U.S. (as the AWM500GC-1A). It's hard to imagine what makes this twice the price of other AWM-500 models, as it doesn't seem to be made of titanium, judging by the lack of a "T" in the name. It's not known if this model is related to the other upcoming "GC" models.
We previously reported on the MRG-B5000, which will be a more luxurious and expensive full metal square than the GMW-B5000, and now we know the model names: MRG-B5000B-1 and MRG-B5000D-1. Based on the names, it sounds like the MRG-B5000B-1 will be black and the MRG-B5000D-1 will be silver. In the U.S., the MRGB5000B-1 will have a list price of $4,000, and the MRGB5000D-1 will have a list price of $3,500.
Other new models coming soon include the GBX-100KI-1 (Kanoa Igarashi collaboration, $200) and GMW-B5000TVA-1 (most likely titanium, $1,650). There will also be more of the following: DW-5600, DWE-5600, GA-2100, GA-2200, GA-700, GA-900, GBA-900, GBD-200, GST-B400, MTG-B2000.
Please keep in mind that we don't consider this information to be officially confirmed yet.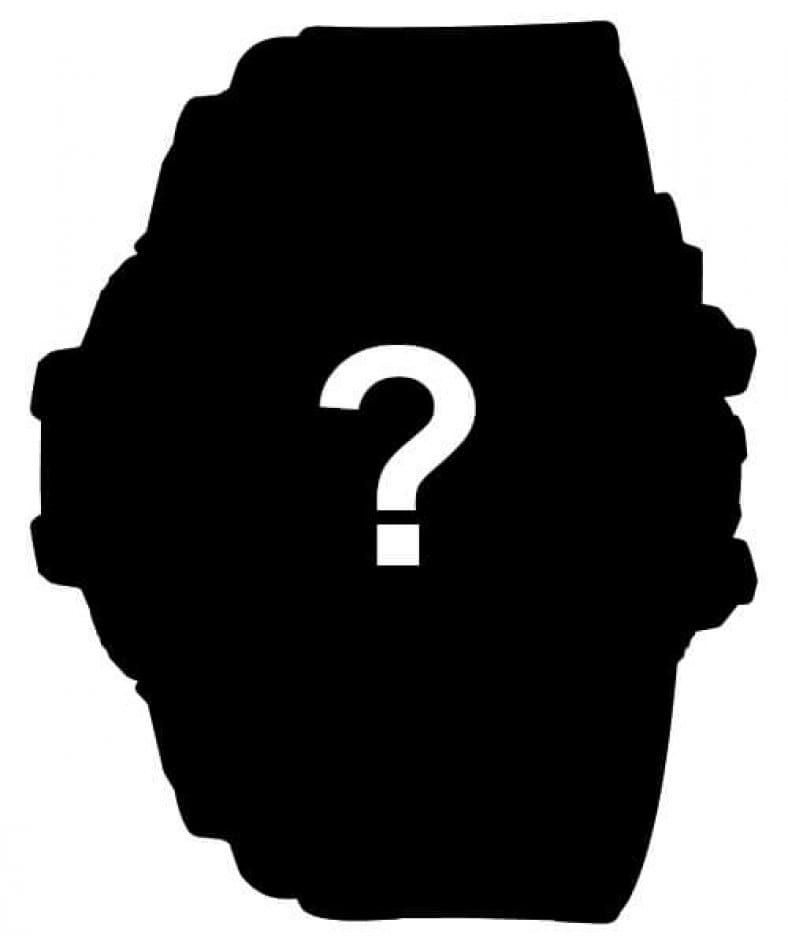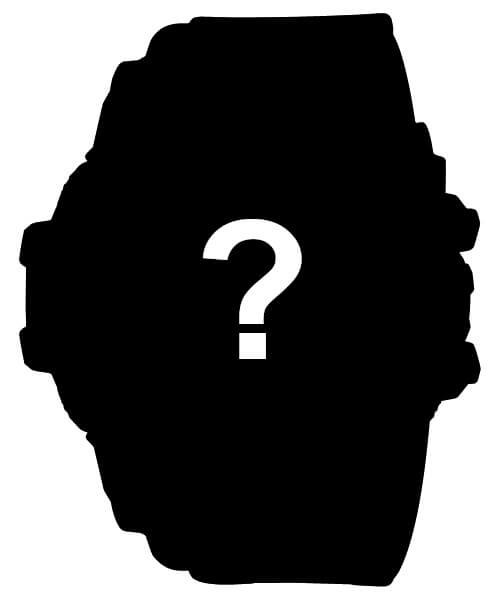 (This is a GWG-1000 silhouette. We have no idea what the GWG-2000 looks like yet.)