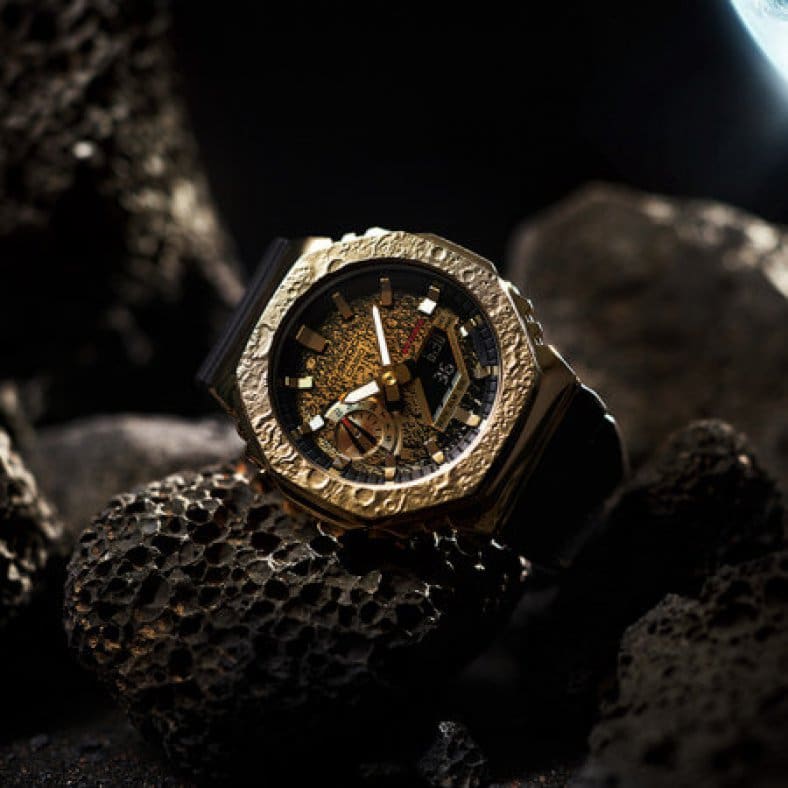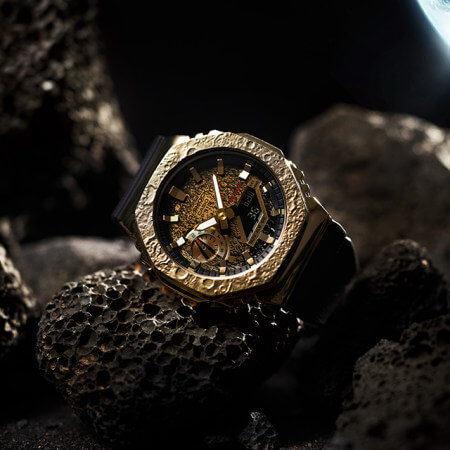 We have the Mars and Venus Concept Pair, and soon we will have The Moon: G-Shock GM-2100MG-1A. This unique stainless steel-covered model was just revealed in China, and it is also expected to be released worldwide (US: GM2100MG-1A, $300).
The GM-2100MG-1A has a gold ion plated bezel with a moon-like surface. The vapor-filmed dial also resembles the moon, and the watch has a unique moon case back with gold IP. It appears that the surface of the bezel has a 3D texture to depict the rugged surface and craters of the moon, and that probably explains the higher price in comparison to other GM-2100 models.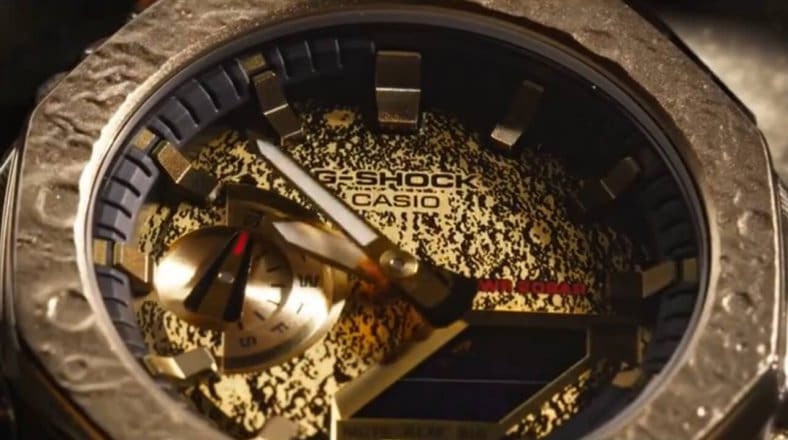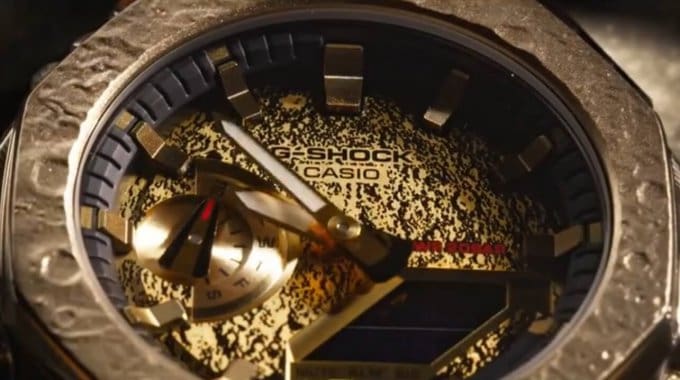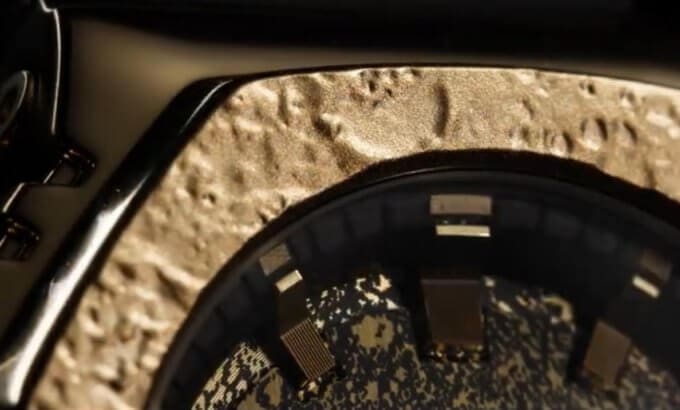 In China, the GM-2100MG-1APFM will go on pre-sale on October 20 for 1,990 yuan and includes a rocketship case, which is exclusive to China. The watch is expected to be released in Japan and Asia in November 2021 (though a delay is possible), with other regions to follow.
Updates: The GM-2100MG-1AJR will be released in December 2021 in Japan for 37,400 yen. Casio Europe released the GM-2100MG-1AER (299 euros) online on December 6 at www.g-shock.eu. The GM-2100MG-1A is also a December release throughout Asia. The GM-2100MG-1AER is also listed as coming soon at G-Shock U.K. with a price of £289. G-Shock U.S. released the GM2100MG-1A for $300.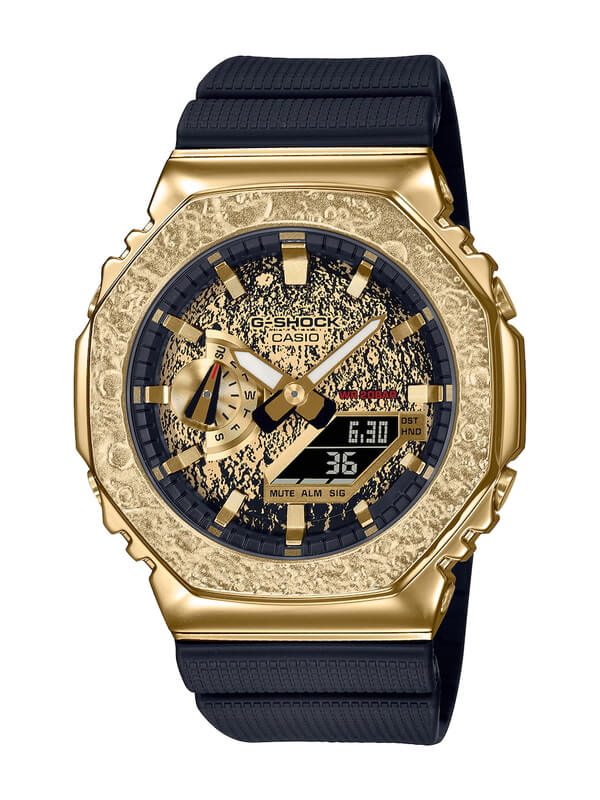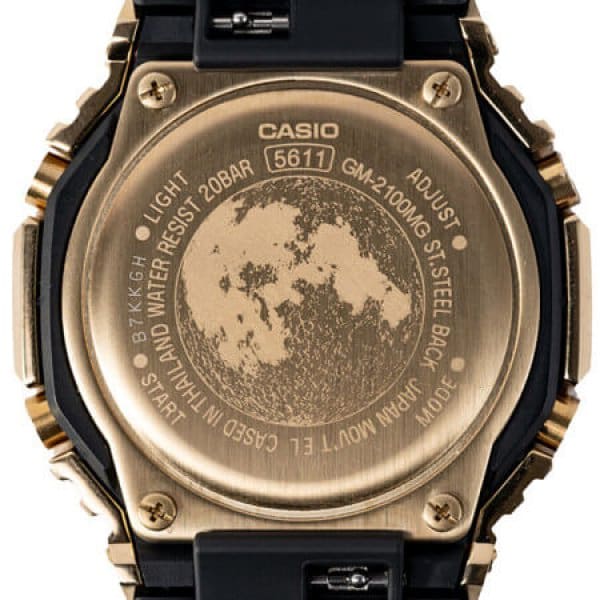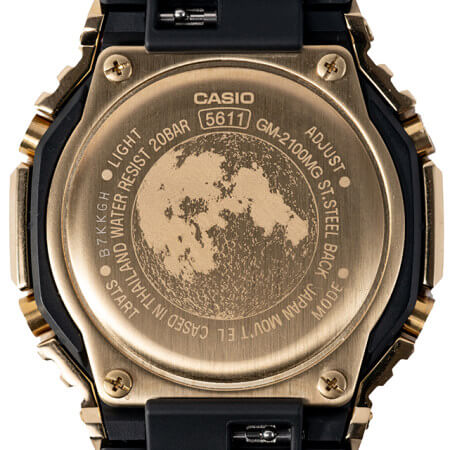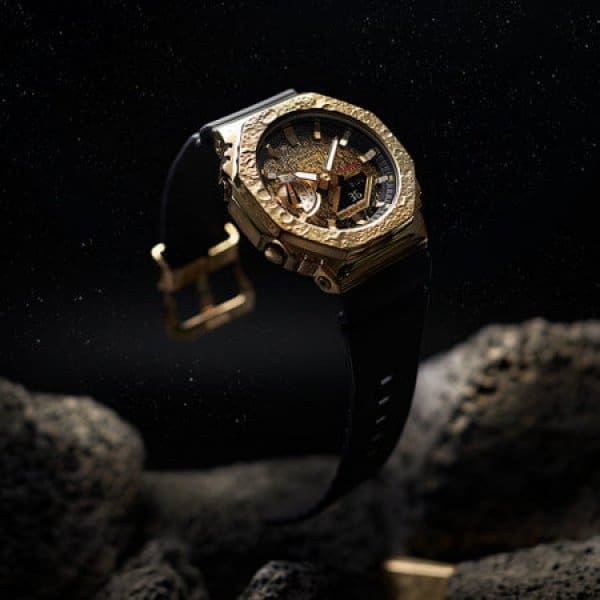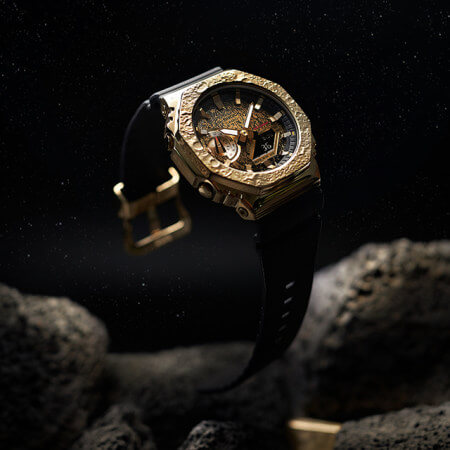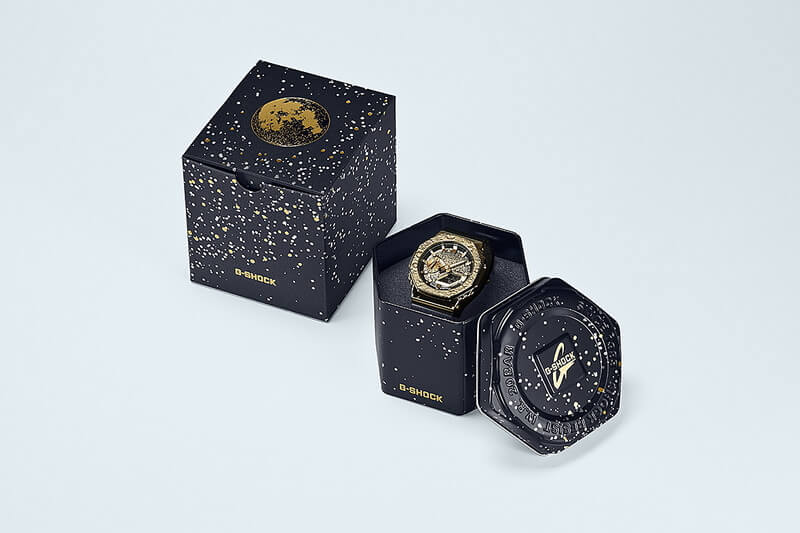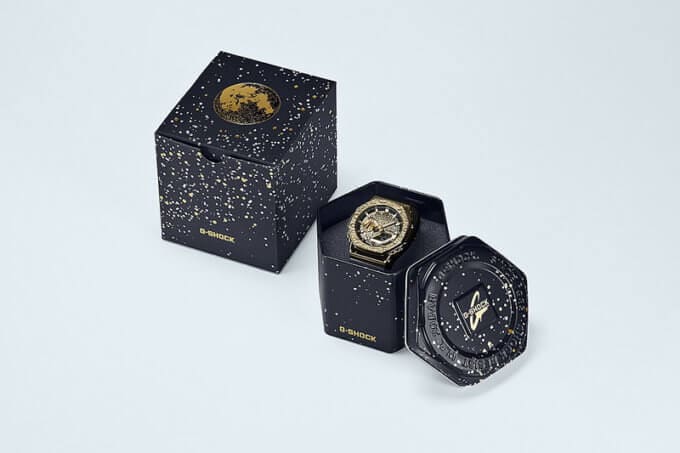 Rocketship case exclusive to China: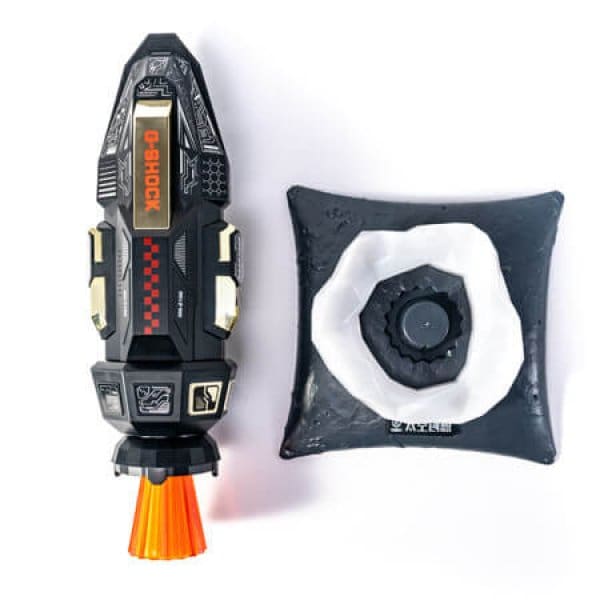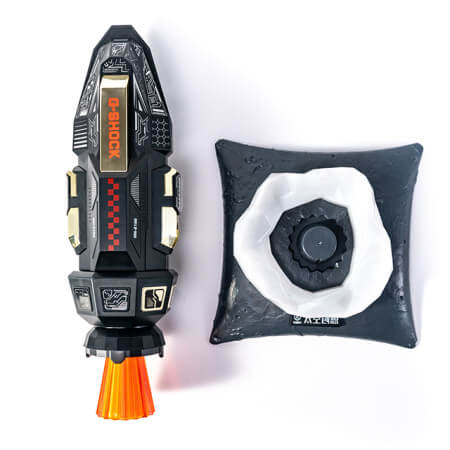 Original Image: