Update: Shortly after Spanish watch site Relojes Made In Japan posted a prank photo on December 28 (Day of the Holy Innocents, which is like an April Fool's Day in Spain) that made the rounds on social media, Instagrammer Marek Morgiel (@morgan_bmw) posted the first-ever photo of the actual GWF-A1000RN-8A. Relojes Made In Japan then posted an image of the real GWF-A1000RN-8A and was kind enough to share a clean version with us, which is shown below. We do not know the original source of the image, but it appears to be from Casio, and based on the unfolding of events, we have no reason to believe that it isn't legit. We still don't know the release date, but according to Relojes Made In Japan, it could be May 2021.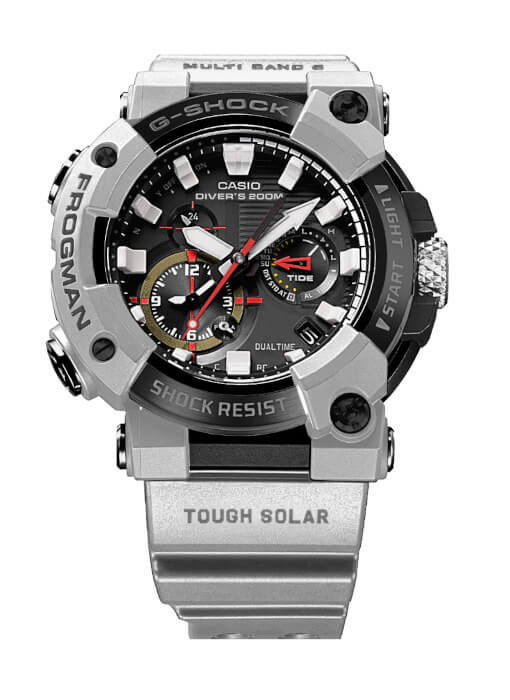 Japanese fan blog Great G-Shock World discovered a listing for the G-Shock Frogman GWF-A1000RN-8A. (It was listed as the GWF-A1000RN-8AER on an official European distributor site, but that page now shows a 404 error). The GWF-A1000RN-8A is expected to be a collaboration with the Royal Navy and the third and final watch in a collaborative series with the United Kingdom's Ministry of Defence that began in 2020. (The first watch was the British Army x Mudmaster GG-B100BA-1A, and the second was the Royal Air Force x Gravitymaster GR-B200RAF-8A.
The Diver's 200M ISO-certified Frogman GWF-A1000 series made its debut in June 2020. It is the first Frogman watch with an analog display and a carbon monocoque case back.
The "8" in the model name signifies a gray color, and that's all we know about the design so far. No images are available yet, and we will update this page when they are.




Share This Post

More Articles from G-Central.com