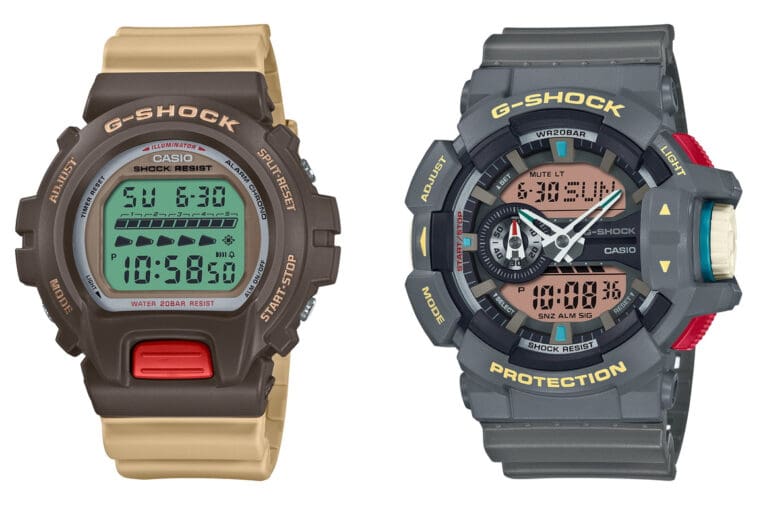 A second G-Shock DW-6600 revival model is coming right after the first. The DW-6600PC-5 is part of the Vintage Product Series, which also includes the GA-400PC-8A. The series is inspired by the colors of electronic devices and computers from the 1970s and 1980s. The colors of the DW-6600PC-5 remind us of the Apple II and Commodore 64 home computers, and the green-tinted LCD display is reminiscent of the green monochrome CRT displays of the time.
The DW-6600PC-5 has a brown bezel, a light brown band, a red front LED light button, and a green-tinted LCD display. The DW-6600PC-5 follows May's limited edition DW-6640RE-1, which was the first in a series revival of the classic DW-6600 from 1994.
The analog-digital GA-400PC-8A has a gray bezel and band, red buttons, blue accents, and a red-tinted LCD display. The GA-400PC-8A is the first standard release of the GA-400 since 2019. The rotary switch on the right of the GA-400PC-8A is useful for entering the countdown timer mode from timekeeping mode (when the timer is stopped and reset), changing the world time city, and scrolling through available alarm screens. The rotary switch is also used to configure the timer, stopwatch auto-start, hand alignment (if misaligned from the digital display), and other settings.
According to the Japanese model names (ending in "JF"), these are standard releases and not limited editions, although it is never certain how long such colorway releases will stay in production. Both models will be released in Japan in June, with information for other countries to be announced. In Japan, the DW-6600PC-5JF will have a tax-included price of 13,200 yen, which is lower than the 18,700 yen of the limited DW-6640RE-1JR. The DW-6600PC-5 also has a resin band keeper instead of stainless steel and is 5 grams lighter than the DW-6640RE-1.
Update: The GA-100PC-7A2 was also announced for Asia (and will possibly be released in other regions), but it appears that this model won't be released in Japan.
Update: G-Shock U.S. released the DW6600PC-5 ($99), GA100PC-7A2 ($110), and GA400PC-8A ($130).
G-Shock DW-6600PC-5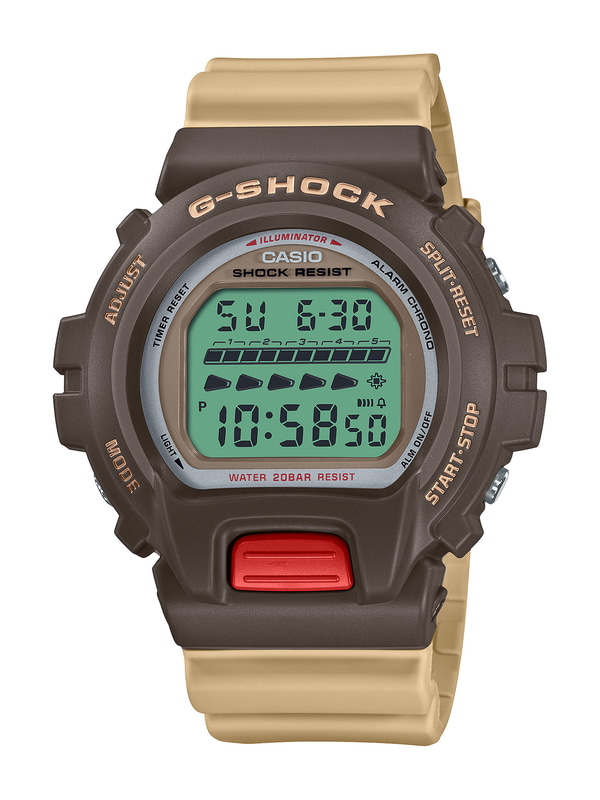 Buy DW6600PC-5
Amazon Casio eBay
Dimensions: 53.2 x 50 x 18.7 mm
Weight: 66 grams
Specifications: DW-6600 (price and weight are different)
Price: 13,200 yen (Japan, other countries TBA)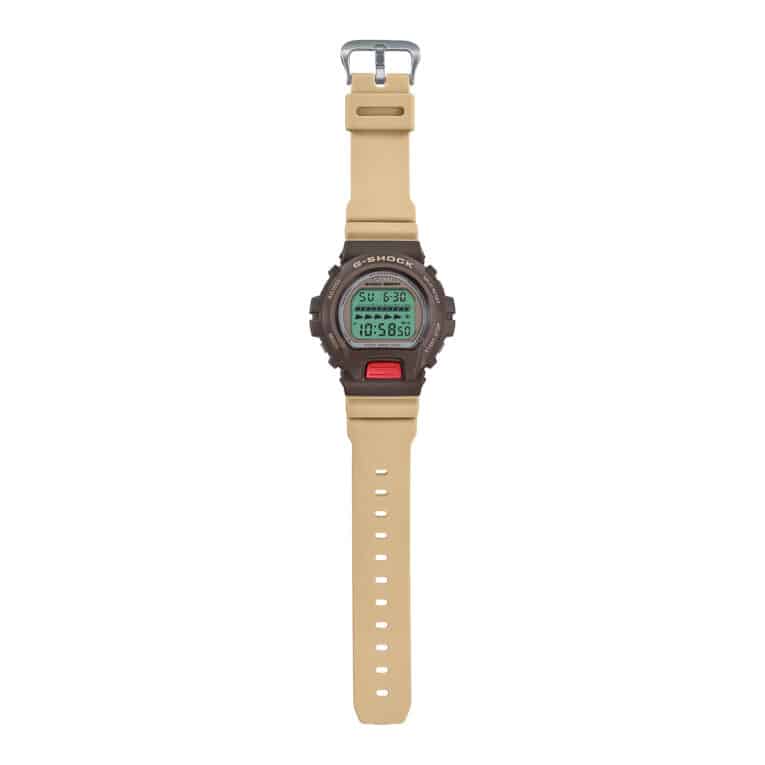 G-Shock GA-100PC-7A2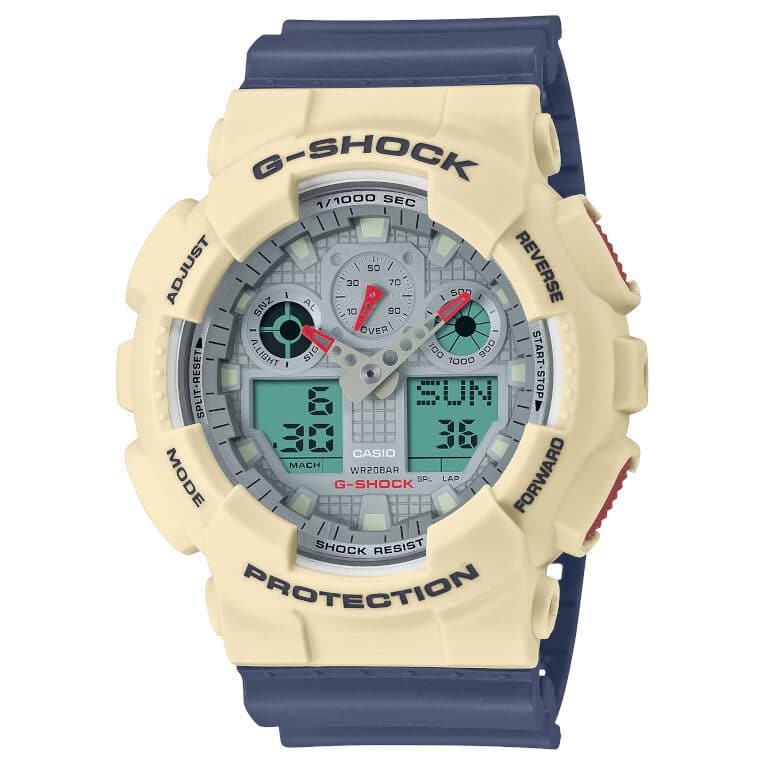 Buy GA100PC-7A2
Amazon Casio eBay
Dimensions: 55 x 51.2 x 16.9 mm
Weight: 70 grams
Specifications: GA-100
Price: TBA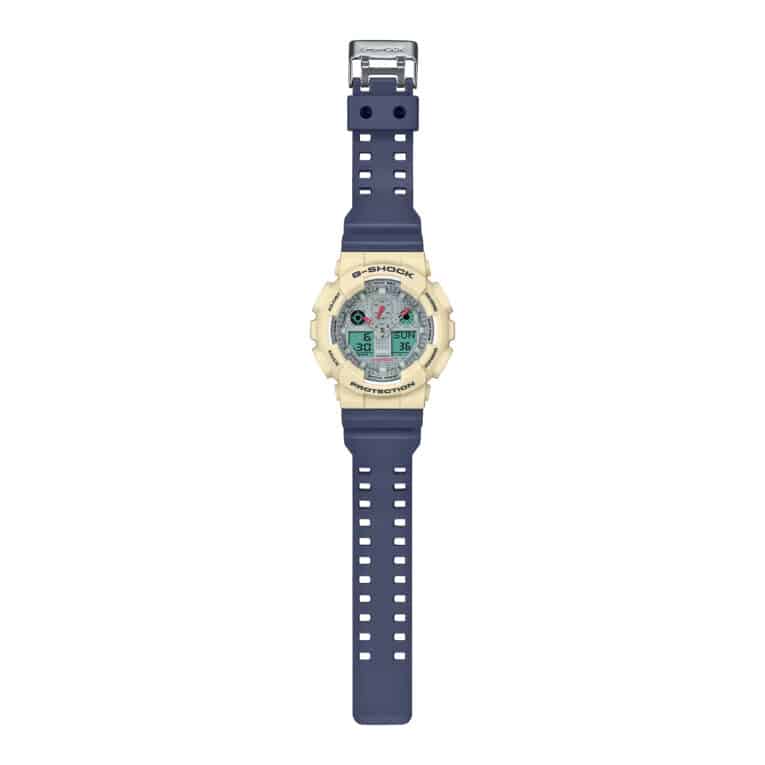 G-Shock GA-400PC-8A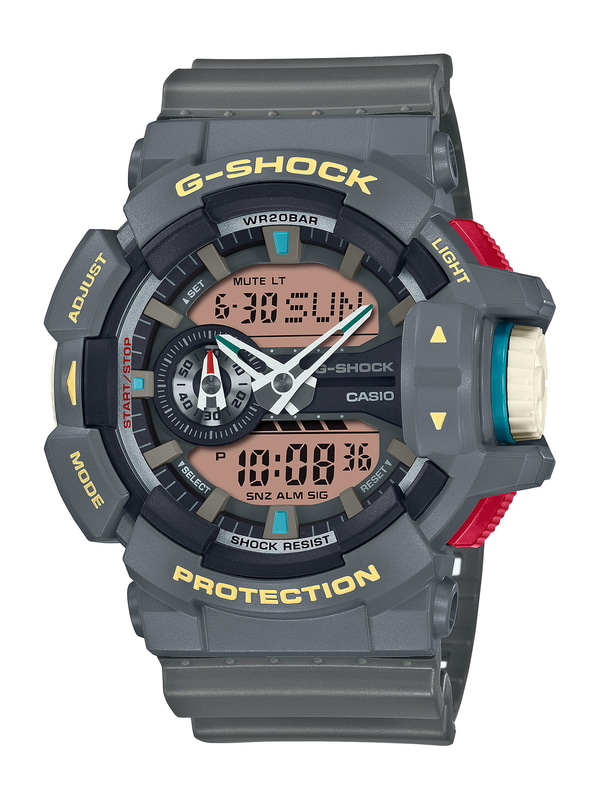 Buy GA400PC-8A
Amazon Casio eBay
Dimensions: 55 x 51.9 x 18.3 mm
Weight: 70 grams
Specifications: GA-400
Price: 18,700 yen (Japan, other countries TBA)