Benicio del Toro is the star of the new critically-acclaimed movie Sicario and a proud Casio G-Shock owner. The G-Shock appears to be his main watch at the moment and proves that you can wear a G-Shock with a suit, or at least you can if you're a famous movie star and one of the coolest men on the planet. Del Toro has been wearing the watch at all his media appearances and events this year, including the Cannes Film Festival, The Tonight Show, and Conan. He has not been spotted wearing any other watch recently, though he's been known to wear luxury analog watches in the past. The watch appears to be a 5600 model. The silver metal strap keeper and what we can see of the face in other photos leads us to believe it's the Bluetooth-equipped GB-5600AA-1 (amazon). If you haven't seen Sicario yet we highly recommend it if you're in the mood for an intelligent and suspenseful thriller.
UPDATE: Benicio del Toro appears in the November 2015 issue of Vanity Fair magazine with his G-Shock. See the photo here.
Screenshots are from this Sicario interview, minor spoiler near the end.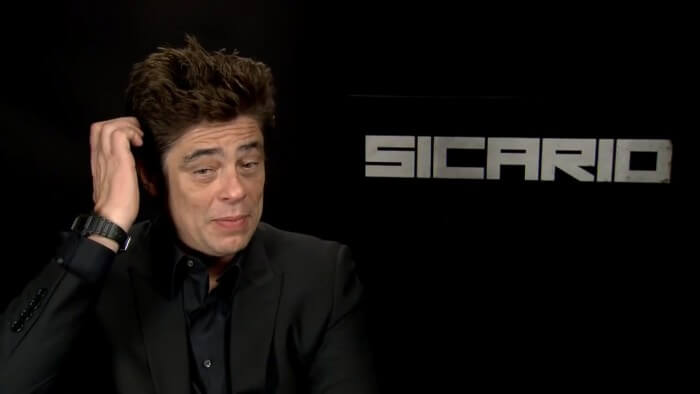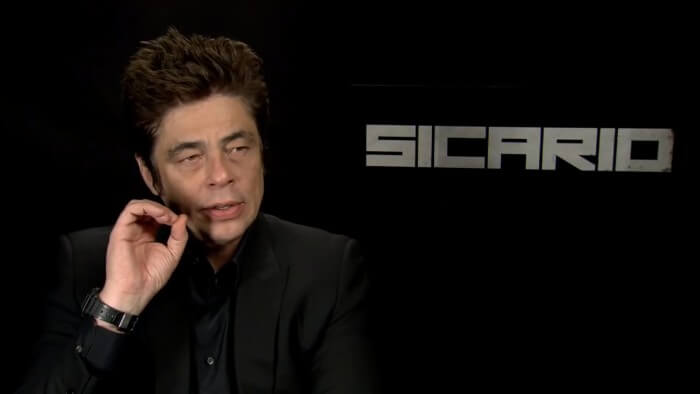 (
Disclosure: G-Central is reader-supported and earns a commission on purchases made from its links to Amazon and eBay. G-Central is an independently managed fan blog and is not an official Casio G-Shock site.
)