YouTube vlogging pioneer Casey Neistat has been wearing Casio G-Shock watches in his recent videos. We first spotted him wearing a G-Shock in his "Surfing at an Abandoned Waterpark" video from June 2020. The white watch appears to be a GWX-5600C-7JF, which is a Japan-only model with Tough Solar, Multi-Band 6, and tide/moon graph. This model also has a black buckle and band keeper, along with black buttons.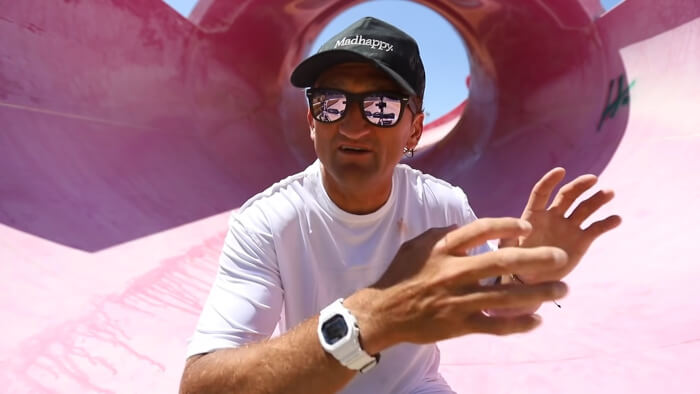 Casey also wears a colorful G-Shock GA-2100THB-7A in the video "1 serious question about the GoPro Hero9," as well as some other recent videos. Wearing a multi-color watch like this might be difficult for some people, but here the white bezel provides a nice contrast to his black t-shirt, and the purple-pink band matches the purple tint on his sunglasses. This model was never released in the U.S., but the DW-5600 and DW-5700 versions from the same color series were.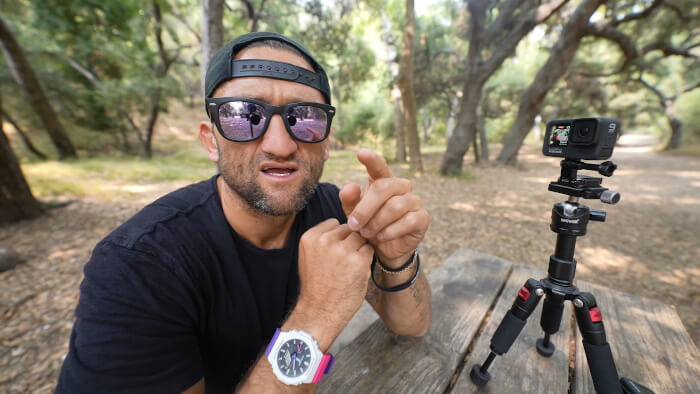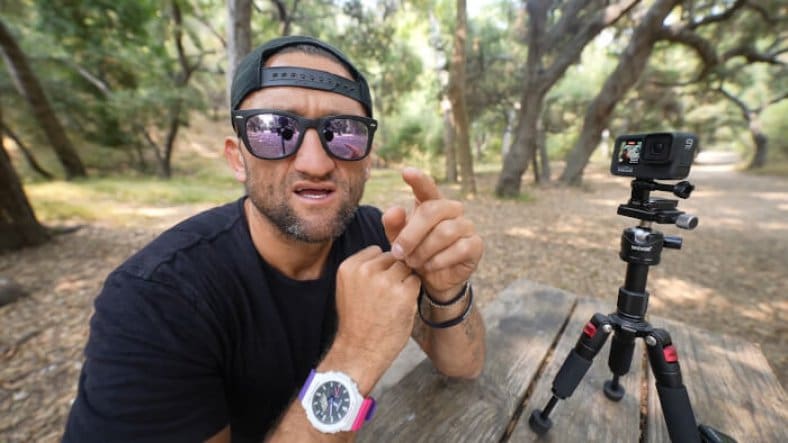 Casey Neistat is a New York-based vlogger who is known for covering a variety of subjects, including tech, travel, lifestyle, and his personal life. He recently moved to Los Angeles, but it looks like he might be moving somewhere else soon. Before he found fame on YouTube, he produced the Safdie brother's "Daddy Longlegs" and had his own series "The Neistat Brothers" on HBO. In 2018, he founded 368 in New York City's Chinatown, a creative space for professional gamers, internet creators, and cultural icons to meet and collaborate.
Update: In a new video, Casey Neistat wears the G-Shock Frogman GWF-A1000BRT-1A "Borneo Rainbow Toad" limited edition and a GA-2100SKE-7A.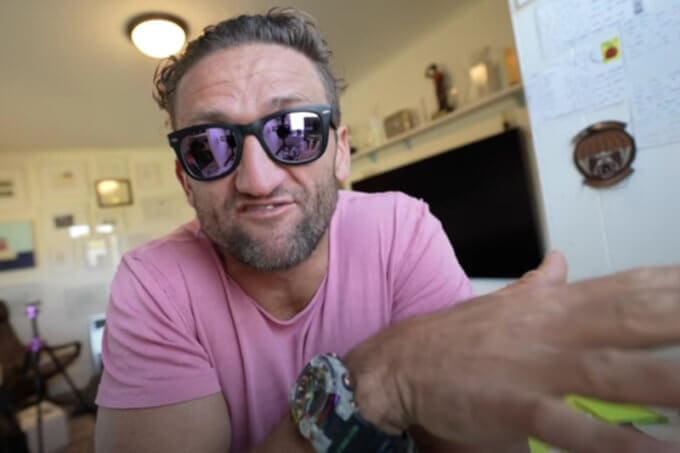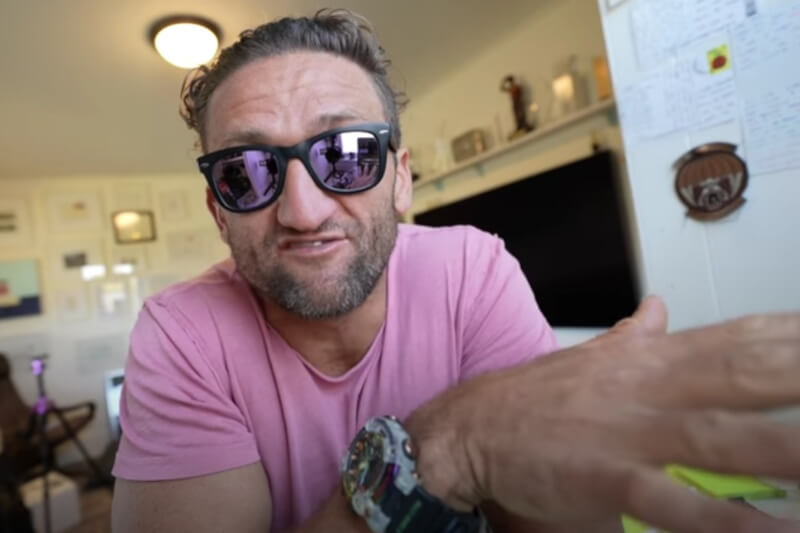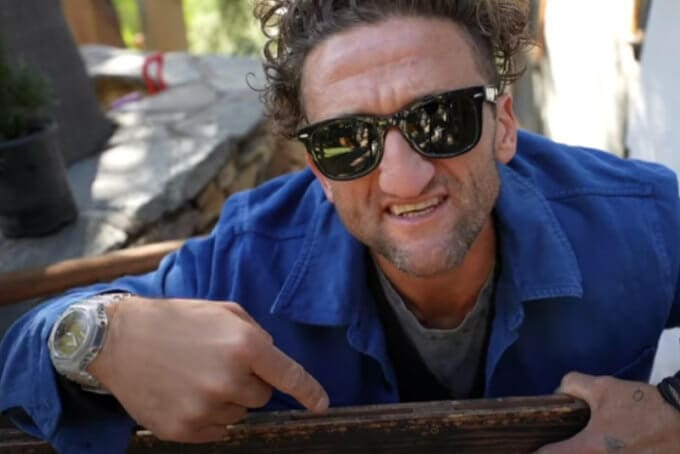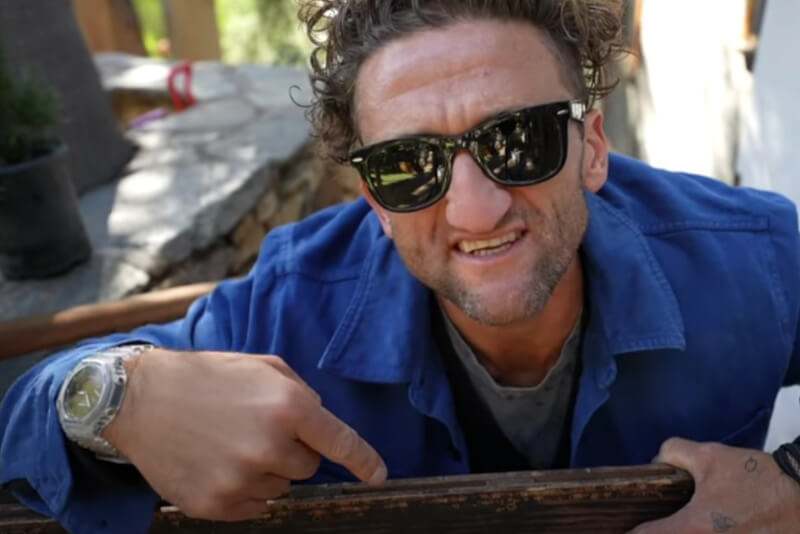 Visit the CaseyNeistat Channel on YouTube