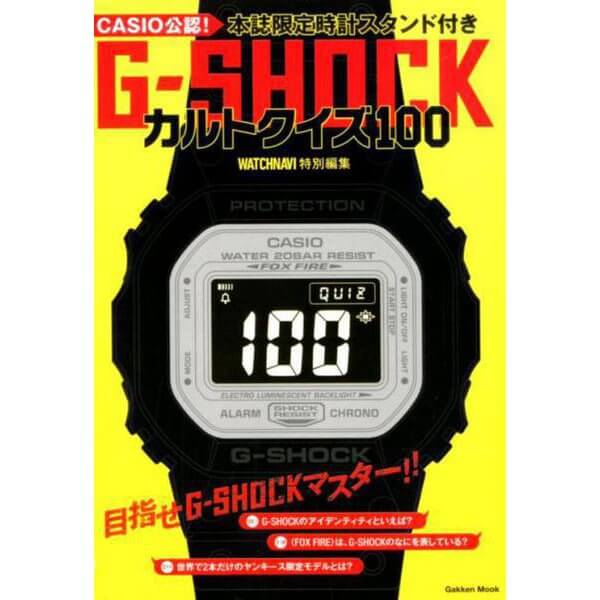 A new G-Shock magazine-book is available in Japan. The Japanese title "G-SHOCKカルトクイズ100" translates to English (by Google) as "G-Shock Cult Quiz 100" and the 48-page book contains 100 questions and answers about G-Shock and its 35-year history (in Japanese writing).
The product description translates to "G-SHOCK The first mook book containing over 100 quizzes extracted from the 35-year legend. What is a very famous movie that G-SHOCK has been worn and became a nickname? From beginners to super enthusiasts, you can enjoy on all four levels of difficulty. Also the original watch stand as a special appendix!"
We're guessing that the book includes an actual watch stand, as it is noted by Japanese retailers that the electronic version of the book does not include the "special appendix." (Update: See a photo of the watch stand below.)
The book is available for ¥1,944 JPY (tax included) from Japanese retailers. Books.rakuten.co.jp also has an e-book version for ¥324 JPY.
付録に釣られて買ってしまった。1800円もした。 pic.twitter.com/SLWb6mV5lw

— 自転車の妖精α (@hiro114270) March 30, 2019