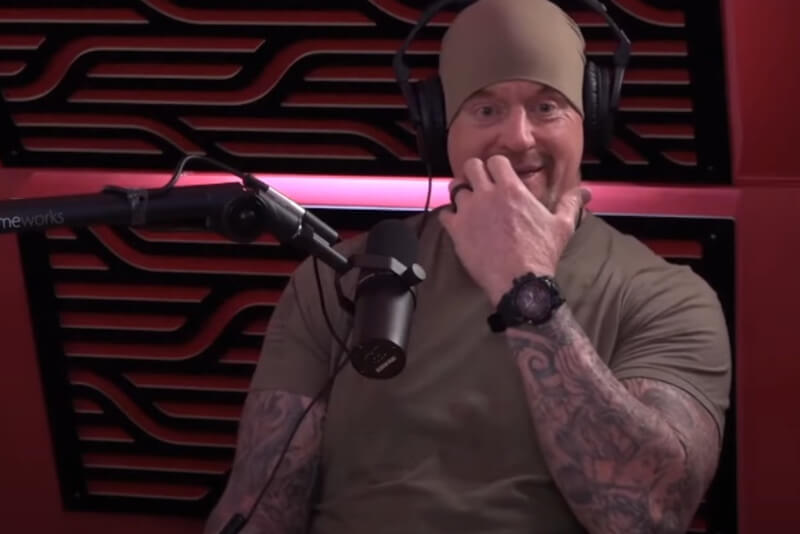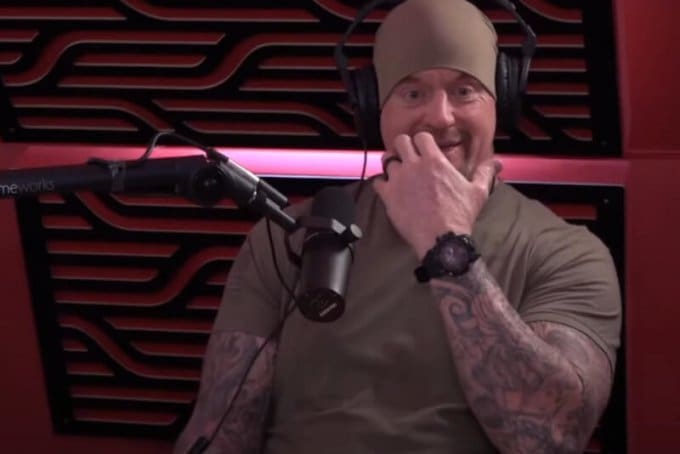 G-Central reader Paul spotted retired pro wrestler Mark William Calaway, a.k.a. The Undertaker, wearing a G-Shock Mudmaster wristwatch during his recent appearance on the Joe Rogan Podcast. Though it's difficult to get a detailed view of the watch in the video, the shape of the case, colors, band markings, and silver band keeper lead us to believe that it is a Mudmaster GWG-1000-1A. He also wore the watch during some "Broken Skull Session" interviews on the WWE Network in 2019 and 2020, where it can be seen in more detail.
If the watch looks a bit smaller than usual on him, that's because Calaway is 6'10". The Undertaker was a fan-favorite wrestler and Calaway was the longest tenured WWE (formerly WWF) wrestler at 30 years. Calaway retired in 2020 and is expected to be inducted into the WWE Hall of Fame soon.
The Mudmaster GWG-1000 is a bestselling G-Shock series, featuring an analog-digital display and resistance to mud and heavy vibration. It is equipped with the Triple Sensor that includes a pressure sensor (altimeter and barometer), compass, and thermometer. A similar looking but smaller watch is the Mudmaster GG-B100-1B, featuring a black carbon fiber bezel. This model does not have Tough Solar power or Multi-Band 6 like the GWG-1000 series, but it does have a Quad Sensor that adds a step counter, and Bluetooth mobile link (with automatic time-synching via a smartphone).