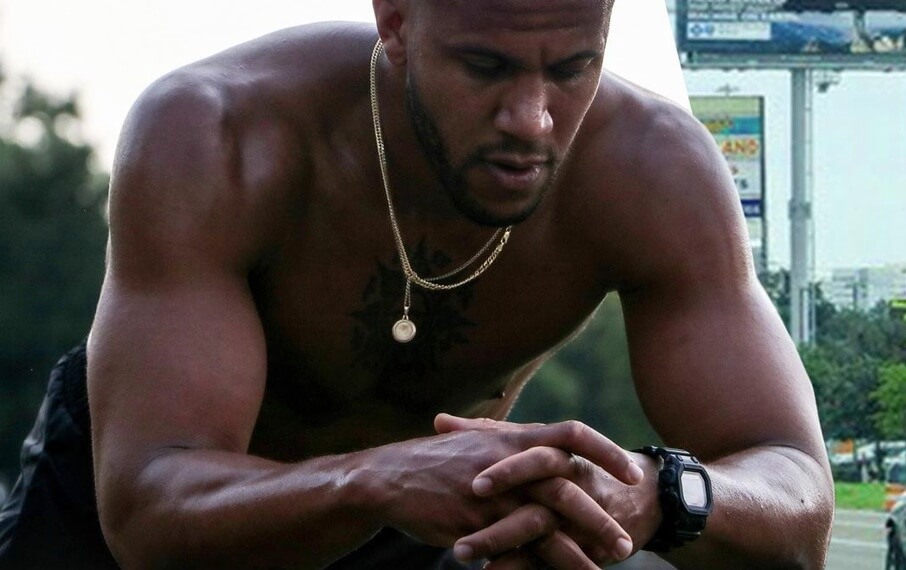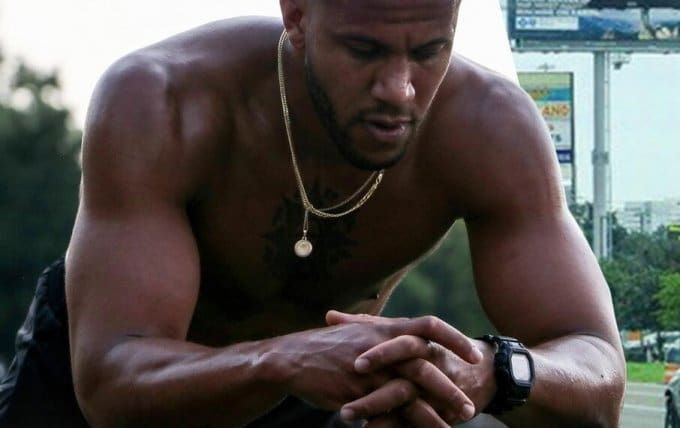 UFC heavyweight contender Ciryl Gane was spotted wearing a G-Shock Mudmaster GWG-1000 watch in the "UFC 265 Countdown: Lewis vs Gane" preview show for his upcoming interim heavyweight title fight against Derrick Lewis. The video also shows the undefeated French kickboxer shooting a commercial while wearing the G-Shock GBD-200 fitness watch. Though G-Shock isn't mentioned, the watch is clearly the focus of the commercial, and Gane mentions "my new sponsor." Assuming the shoot was for G-Shock France, Gane will be the first UFC fighter with a G-Shock sponsorship.
Gane will make a great ambassador for G-Shock. Not only is he a rising star with freakish athletic ability, but he carries himself like a gentleman and a true professional. He is also a serious G-Shock fan who loves wearing his watches. While he seems to favor the Mudmaster these days, the 6'5″ fighter has also been spotted wearing a GX-56, GBD-H1000, DW-5600BB-1, and DW-6900.
UFC 265 takes place on August 7 in Houston, Texas. The G-Shock GBD-200 series, featuring a step counter and Bluetooth connectivity, is now available in the U.S. and U.K. and is coming soon to Europe.