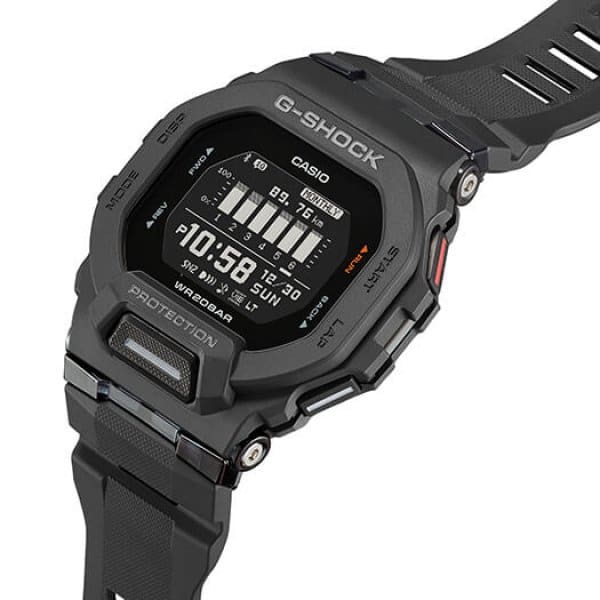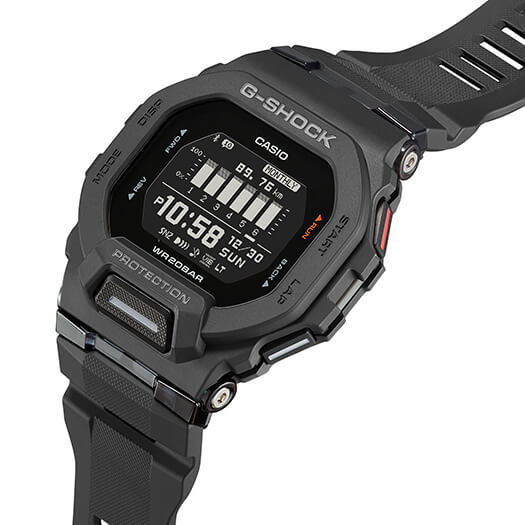 G-Shock announced the all-new G-SQUAD GBD-200 series, which has a more compact case than the GBD-100. This is the first G-SQUAD model with a square-shaped case, and the iconic octagonal bezel is inspired by the original G-Shock 5000 series. The launch models include the black GBD-200-1, blue GBD-200-2, and yellow (or fluorescent lime) GBD-200-9.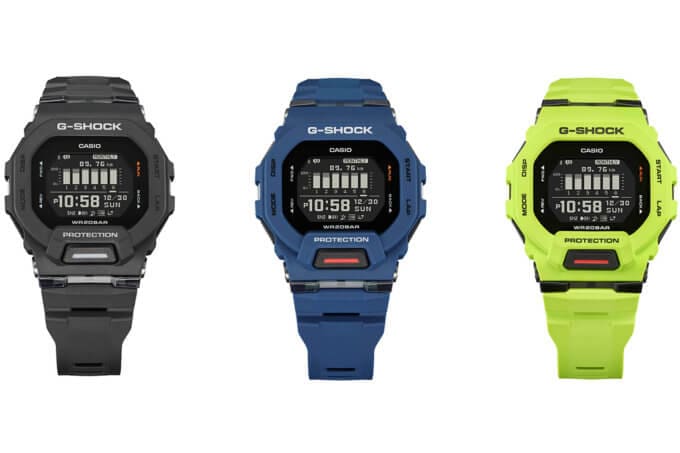 The GBD-200 is a fitness watch featuring Bluetooth smartphone link and an accelerometer for step counting. Like the GBD-100, the accuracy of the step counter can be improved by using it when connected to a GPS-equipped smartphone, and it will calibrate accordingly for future offline sessions.
Other features include shock resistance, 200-meter water resistance, MIP LCD display, 38-city world time (38 time zones with auto DST setting + UTC), stop watch (1-second increments, max 99:59'59 with elapsed and split times), countdown timer (up to 5 timers with auto-repeat for interval timing, settable in 1-second increments, 60 minutes max per timer, auto start), 4 daily alarms with 1 snooze, button sound on/off, Super Illuminator LED light with afterglow (1.5 or 3 seconds), airplane mode, and vibration function. The battery life is approximately 2 years on a CR2032. The watch measures 49.4 x 45.9 x 15 millimeters and weighs approximately 58 grams. The soft urethane band has holes near the lugs and wide buckle holes for ventilation, and there are curved resin wings under the watch case for a snug fit.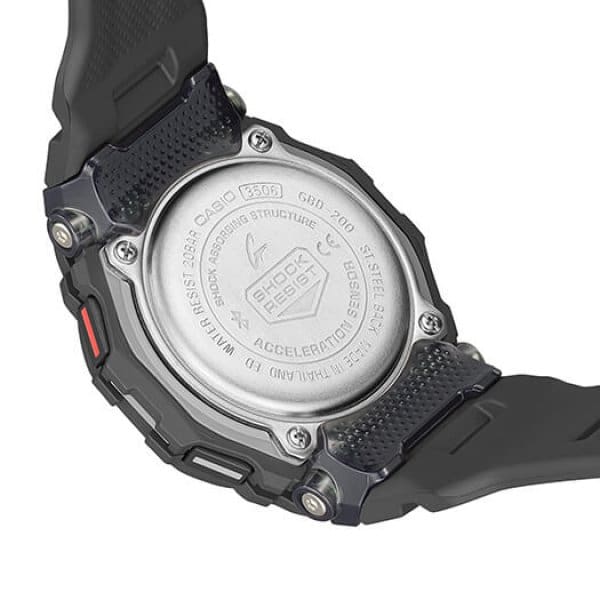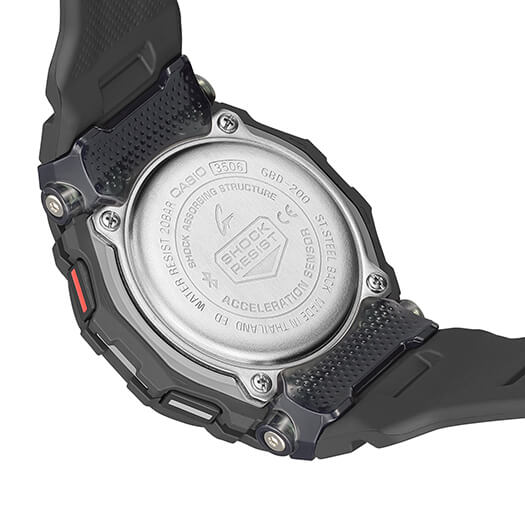 The training functions include measurement for distance, speed, and pace, auto and manual lap measurement over a set distance, target alarm setting (for time and calories burned), and display customization. The training log data stores up to 100 runs with up to 140 laps per run, including elapsed time, distance, pace, and calories burned. The life log data displays daily step count and monthly running distance. Though the GBD-100 wasn't what we would consider very large, the GBD-200 will appeal to those who want a smaller and less obtrusive fitness watch, and it is also a good option for women. The GBD-200 also offers a front-facing light button for easy access.
In Japan, the GBD-200-1JF, GBD-200-2JF, and GBD-200-9JF will be released on July 16, 2021, with a tax-included price of 22,000 yen each. The GBD-200 was also announced for the Asia region and is expected to be released worldwide.
Update: G-Shock U.S. is releasing the black GBD200-1 and yellow GBD200-9 for $150 each.
G-Shock G-SQUAD GBD-200-1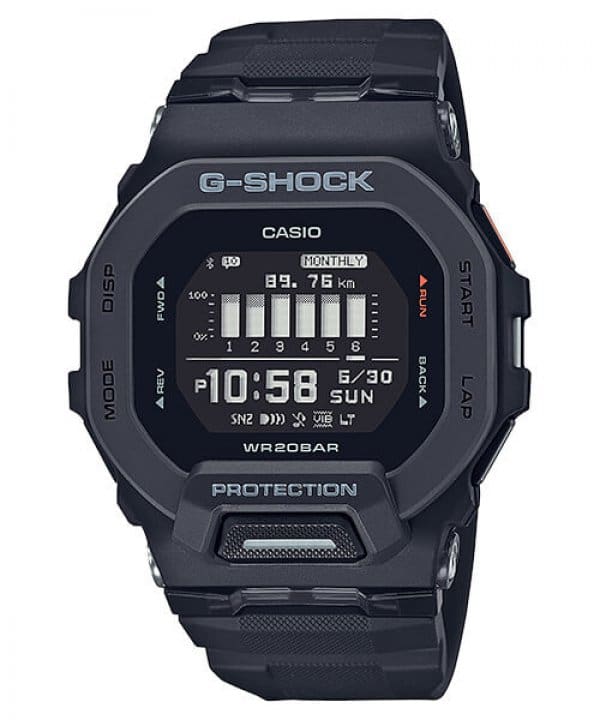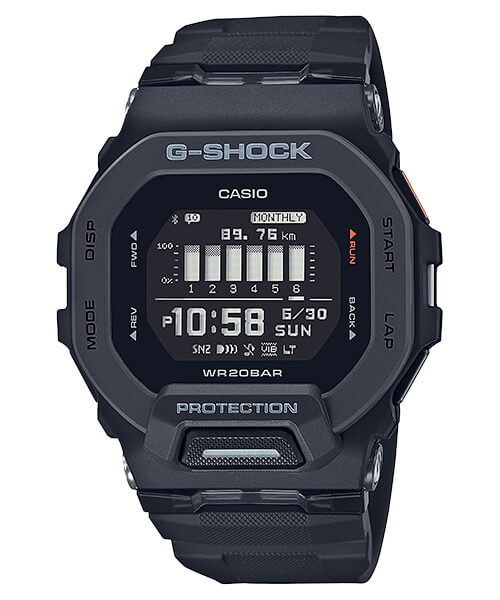 G-Shock G-SQUAD GBD-200-2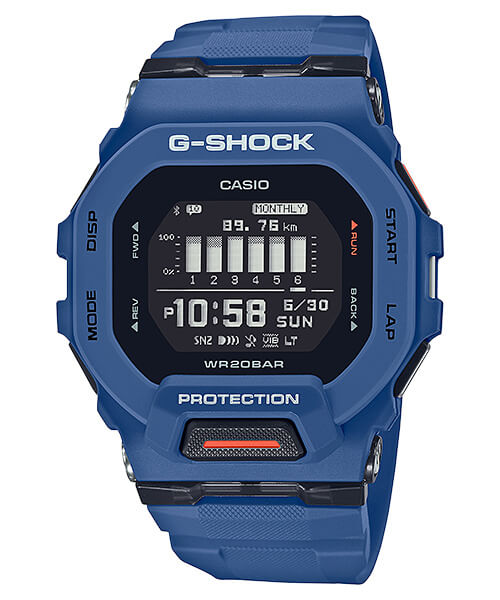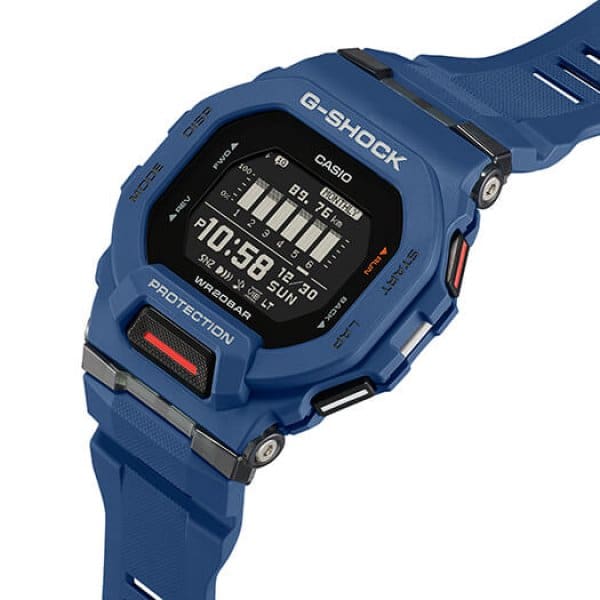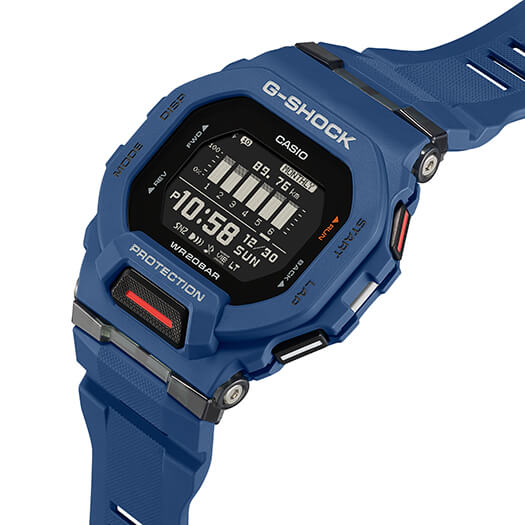 G-Shock G-SQUAD GBD-200-9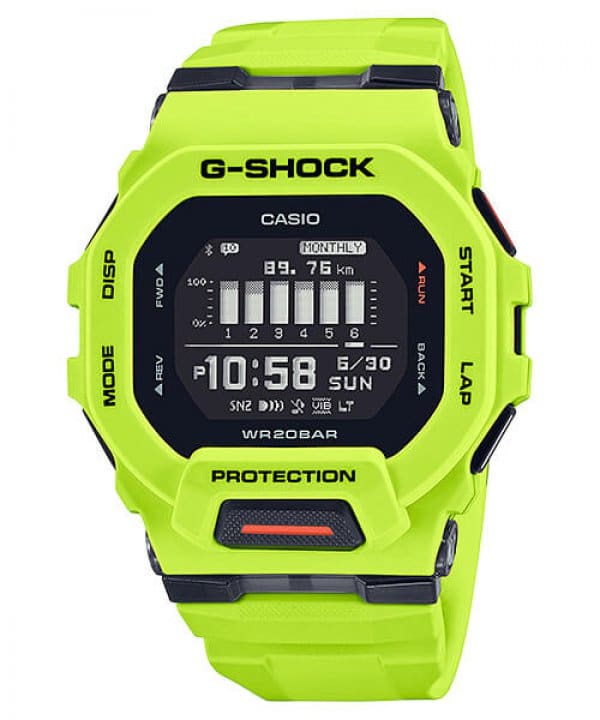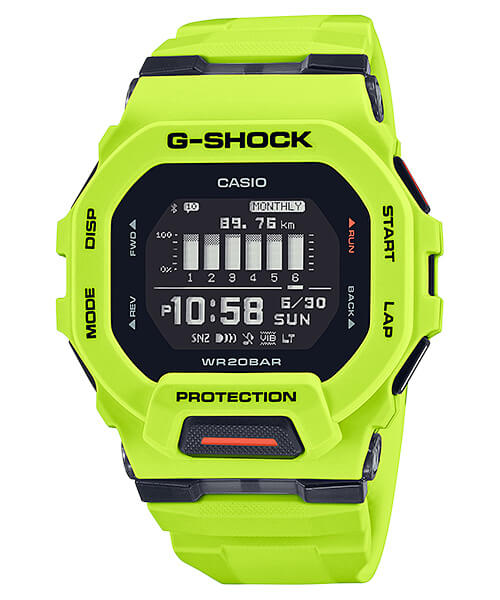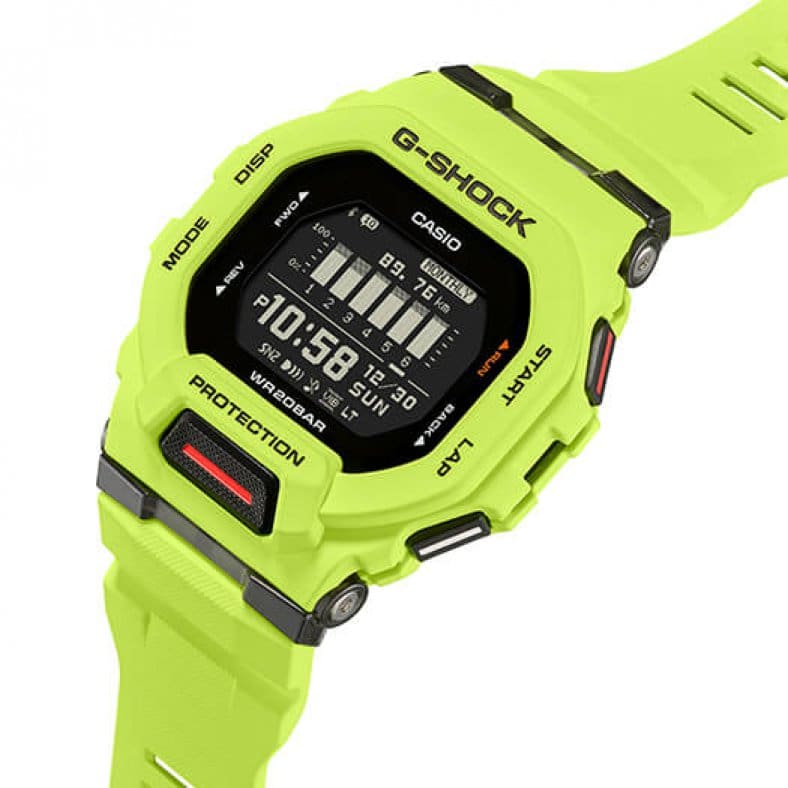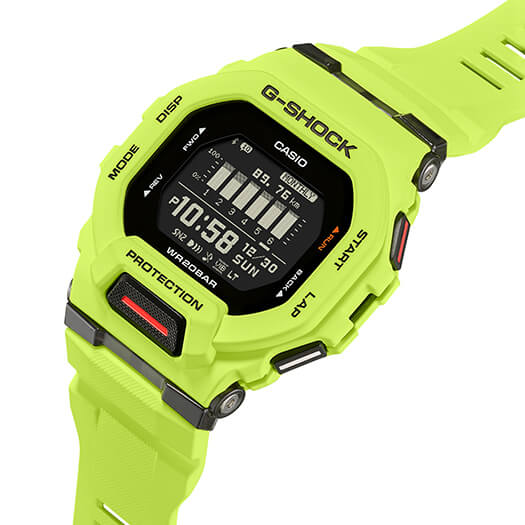 Main Features of the GBD-200 Video: