Promotion in the UK for the 21-year-old Baby-G brand continues with this new limited edition watch from London fashion house Sibling. The collaboration is a celebration of London Fashion Week SS16 and the watch is limited to 200 pieces. It is a white analog-digital Baby-G BA-110-7A3 and the bands have a polka dot pattern near the body that morphs into a pink and black leopard pattern. A custom printed box with this unique pattern is also included. The watch can be purchased online for £150 here. Shipping to the U.S. is £30.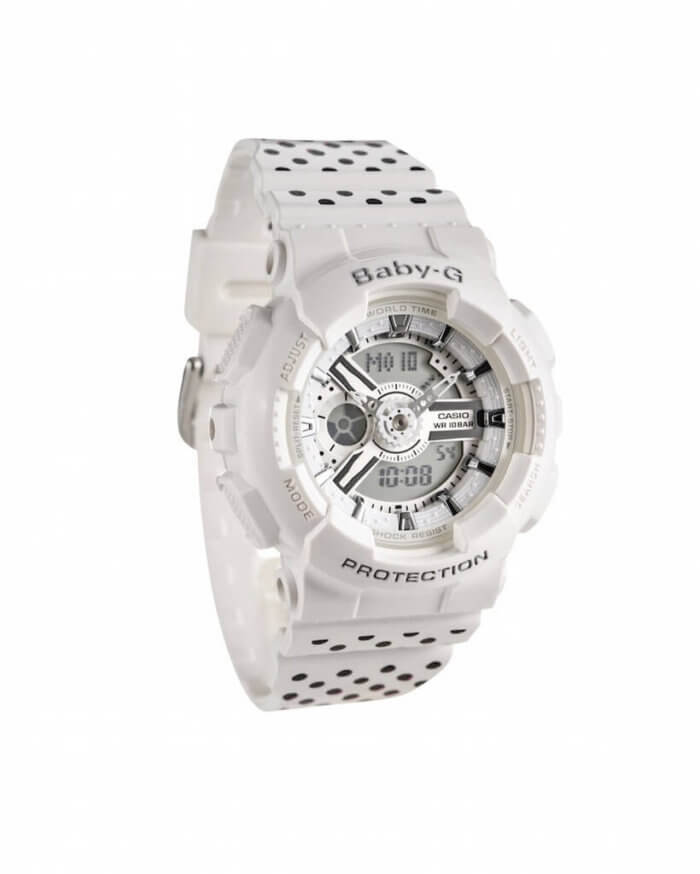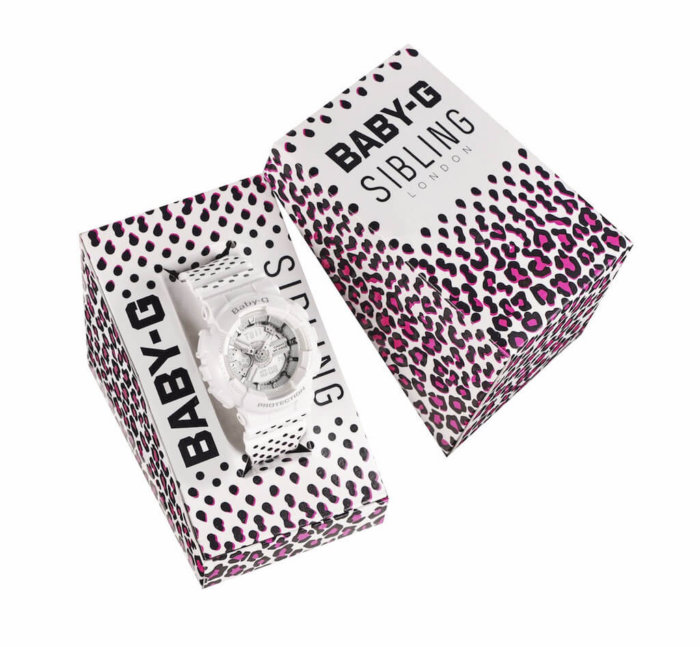 .@BABYGUK collaborates with @WEARESIBLING http://t.co/sqdA8loYo2 (@whatjohndoesays) #fashion pic.twitter.com/VWpDQyKA32

— DIARY fashion beauty (@DIARYdirectory) September 21, 2015
(
G-Central earns a commission from qualifying purchases made through its links. G-Central is an independent news site created and maintained by fans and is not an official representative of Casio. See full disclosure.
)