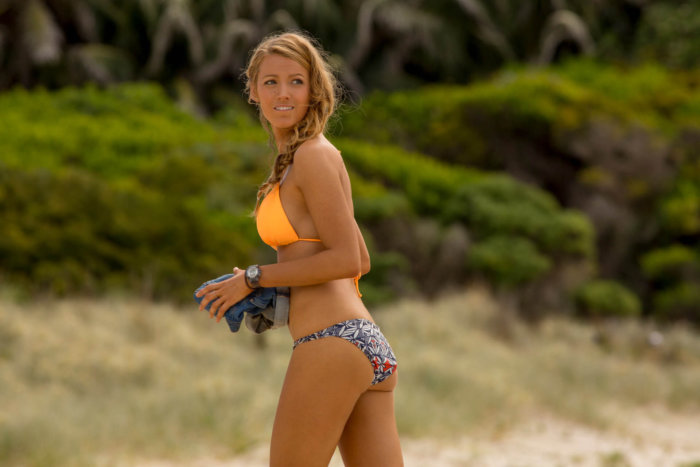 Blake Lively wears a Casio Baby-G watch for her role in the summer thriller "The Shallows." Lively plays Nancy Adams, a medical school student and surfing enthusiast who goes on a spiritual journey to a secret beach in Mexico once visited by her late mother, only to find herself viciously hunted by a great white shark. Fortunately Nancy is equipped with a shock-resistant Casio Baby-G watch to help her evade the shark and survive in the ocean.
Several Baby-G features such as the EL backlight, countdown timer, and a tide chart are shown in the movie. In reality, that Baby-G model (BG169R-8) does not have a tide chart, but some Baby-G watches do. The movie portrays the watch as having the face of the tide chart-equipped BGD-180. The Baby-G BG169R-8 has a water resistance rating of 200 meters, making it an excellent choice for water sports like surfing. It is also equipped with a wire face protector for extra durability.
Casio America recently released several more Baby-G BG169 models: the BG169G-7B (clear with pink and gold face), the BG169R-7E (clear with purple and silver face), and the BG169R-8B (gray with blue and silver face).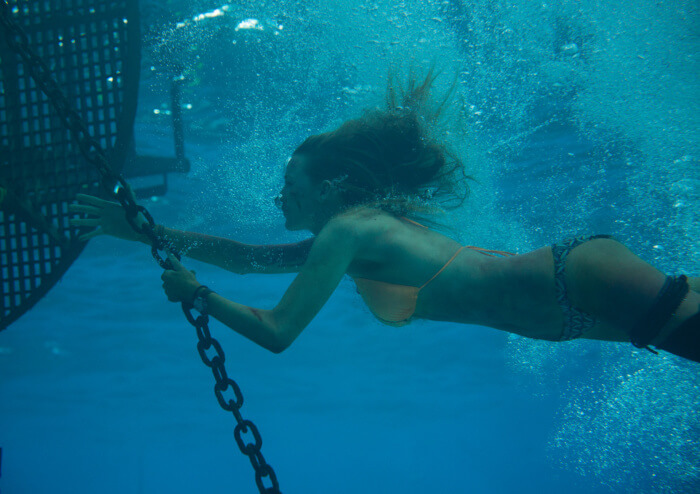 The Shallows Trailer: