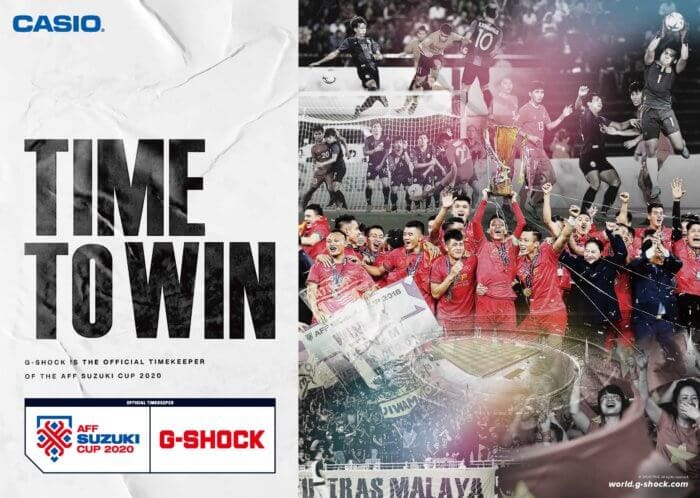 Many G-Central readers live in Southeast Asia (Malaysia, Singapore, and the Philippines are our number 2, 3, and 8 countries, respectively, in terms of traffic), and they may be interested to know that G-Shock will be the official timekeeper of the AFF Suzuki Cup 2020, which will take place in 2021. The AFF Suzuki Cup biennial football tournament is organized by the ASEAN Football Federation, and this is the first time that Casio is partnering with Southeast Asia's most prestigious football championship.
Due to the Covid-19 pandemic, the tournament is postponed until 11 April to 8 May 2021. The postponement will hopefully allow the tournament to maintain its 28-match home and away game format that it adopted in 2018. Casio's sponsorship, through it's G-Shock brand of rugged sport watches, will help to promote football in the ASEAN region. There will also be several marketing campaigns and special events by G-Shock that will take place in participating countries.
G-Shock has been growing its presence in Southeast Asia and is officially available in Cambodia, Indonesia, Malaysia, Myanmar, Philippines, Singapore, Thailand, and Vietnam.
G-Shock has a new page dedicated to the event and sponsorship at world.g-shock.com.