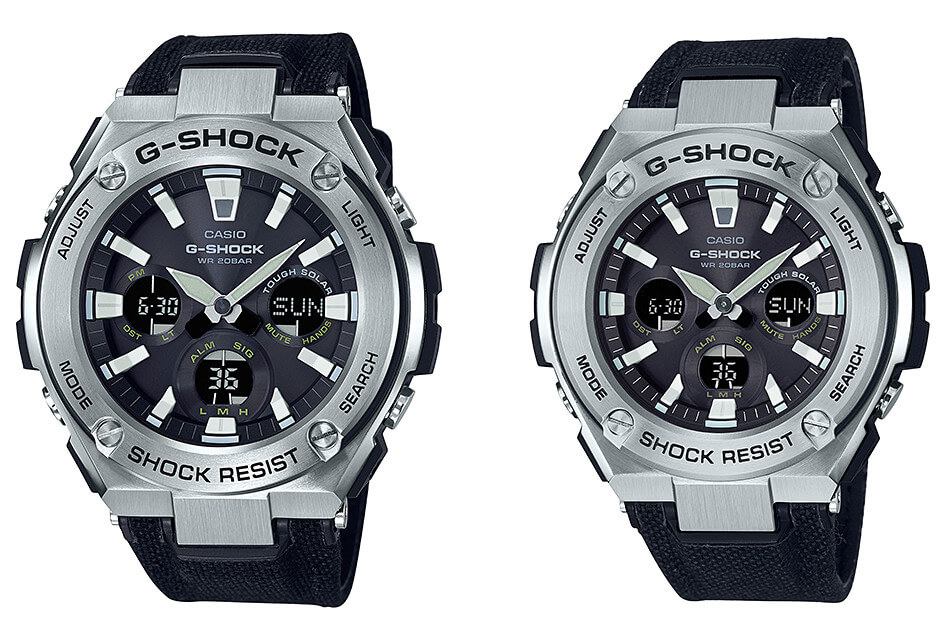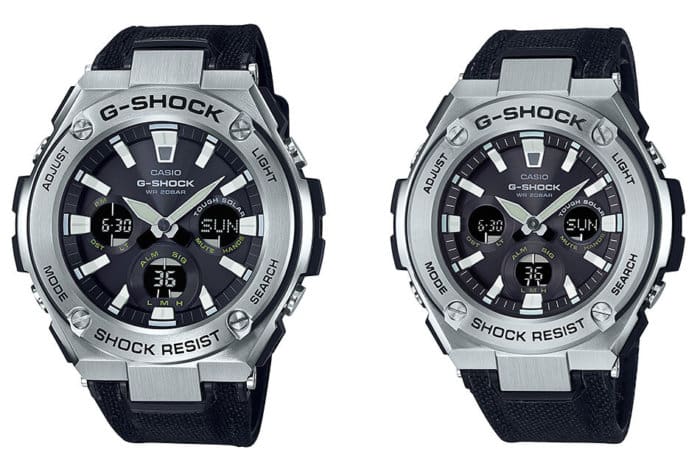 A May 2018 release in Asia, the G-Shock G-STEEL GST-S130C-1A and GST-S330C-1A are the international versions of Japan's GST-W130C-1AJF and GST-W330C-1AJF without the Multi-Band 6 radio time-syncing feature of the Japanese models. These analog-digital watches feature Tough Solar power and introduce the Neon Illuminator blacklight LED to the G-STEEL series for the first time (along with the more outdoor-minded GST-S130BC models). Another unique feature is the hybrid band, which has a synthetic Tough Leather inner layer and a Cordura fabric outer layer with a resin core.
Update: G-Shock Australia has the GSTS130C-1A and GSTS330C-1A listed as coming soon so it's possible North America may be getting them as well.
The GST-S130C-1A is an extra-large 52.4mm-wide model while the GST-S330C-1A is a smaller mid-size version at 49.3mm-wide. As G-STEEL models these watches have a dual guard structure with a black resin inner bezel and a stainless steel outer bezel.