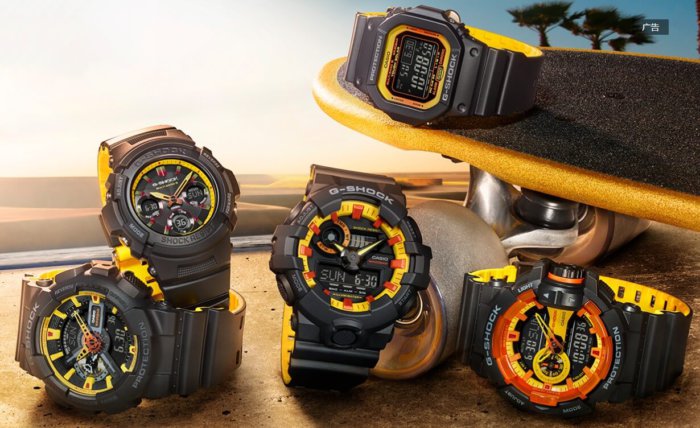 The G-Shock Black and Yellow Accent Series from May 2017 was also released in China and is known as the Burning Sun Series there. China did not get the GA-100BY-1A with the camouflage face but in its place is the GA-700BY-1A. So far this is the only listing of this new GA-700 model that we've seen anywhere. We're guessing it will be released in Japan and the rest of Asia as well, but only time will tell. If not that would be a shame as this is possibly the best looking watch in the series with its striking three-tone display.
The GA-700BY-1A has a black case, dual-layer bands with a yellow inner layer, a yellow dial ring, yellow hands, and translucent-style orange markers. The GA-700 is known for its front-facing LED button and 5-year estimated battery life.
Update: The GA-700BY-1A is available at the online China G-Shock Store for ¥990 CNY.
Update: The GA-700BY-1A is now available in Canada as the GA700BY-1A, and also in the U.S. at Zumiez.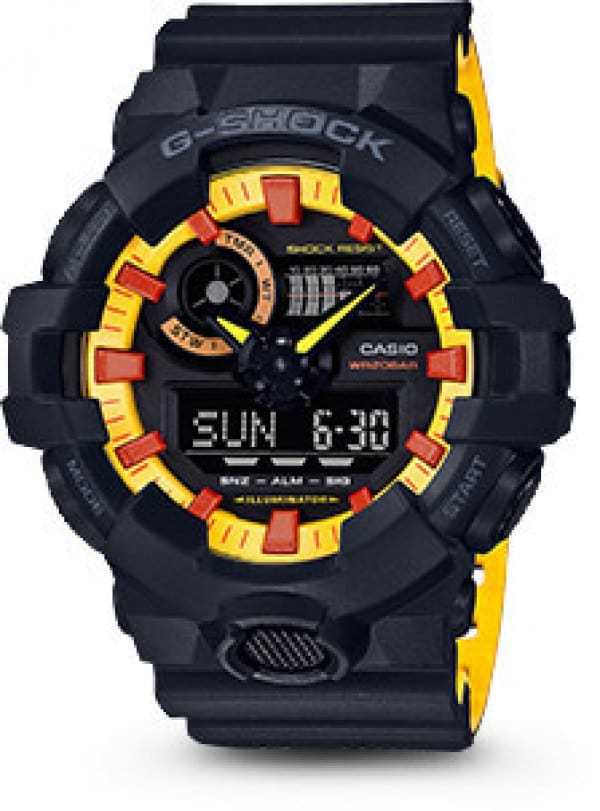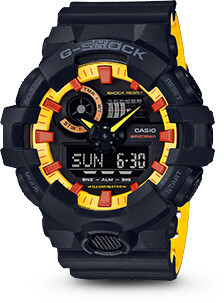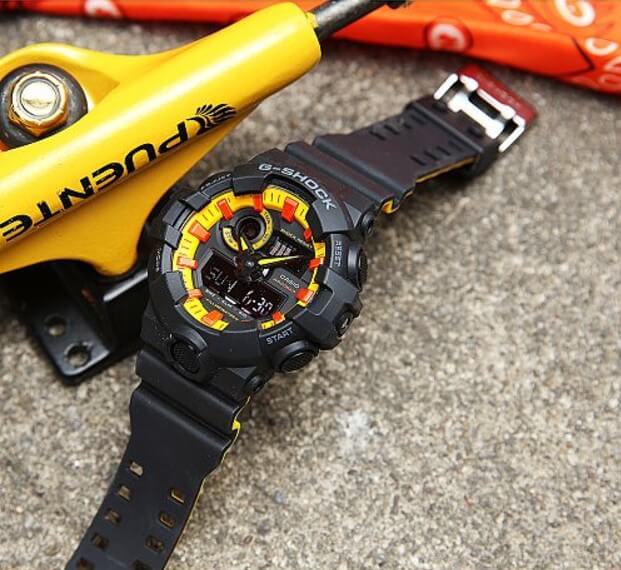 Photo via g-shock.com.cn