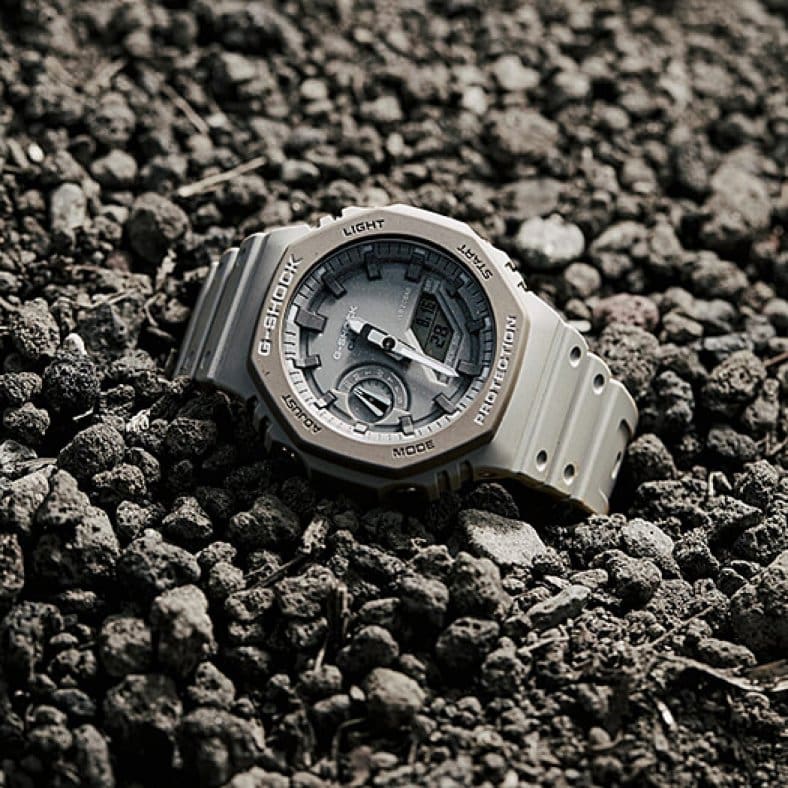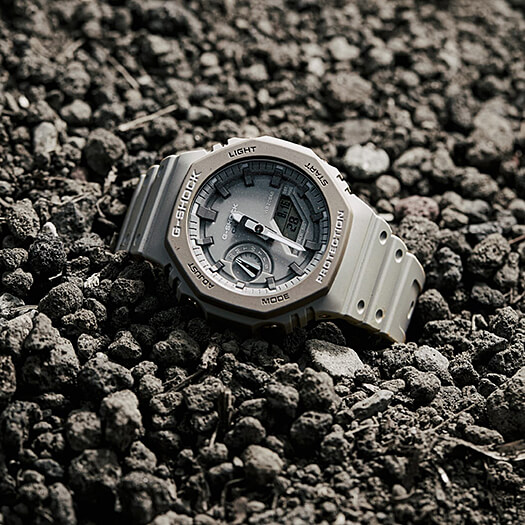 According to the G-Shock Japan website, the gray GA-2110ET-8AJF is no longer in production (i.e. discontinued). This is unexpected because it was just released in November, and it seemed to be one of the most popular variants of the "CasioOak" series. The website is also showing a "Limited Stock" advisory for the blue GA-2110ET-2AJF. (That blue model is still available in the U.S. at Reeds Jewelers. Both models are still available in the U.K. at G-Shock.co.uk.) Based on our past experience, when the G-Shock Japan website lists a model as no longer in production, it applies worldwide.
The GA2110ET-8A appears to be nearly sold out online at official retailers in the U.S. The only place we could find it was at Bodega (update: now sold out), which also has the blue GA2110ET-2A. Zumiez just recently sold out, but they do have the all-black GA2100-1A1 in stock again (update:sold out).
Let this be a reminder that, although some G-Shock watches are standard (i.e. not limited edition) releases, it is never certain how long they will remain in production, and many end up being limited by nature, despite no official designation as such. This is especially true for the more unusual color series.
According to G-Shock.jp, the three debut GA-2100 models are still in production, as well as the green GA-2110SU-3AJF and yellow GA-2110SU-9AJF. The green GA2110SU-3A was released in the U.S. but appears to have sold out without any restocking yet.
Update: The blue and gray GA-2110ET-2AJF was also discontinued.
Update 2: Both of these models seem to be active again, proving that an "end of production" status may not always be permanent.