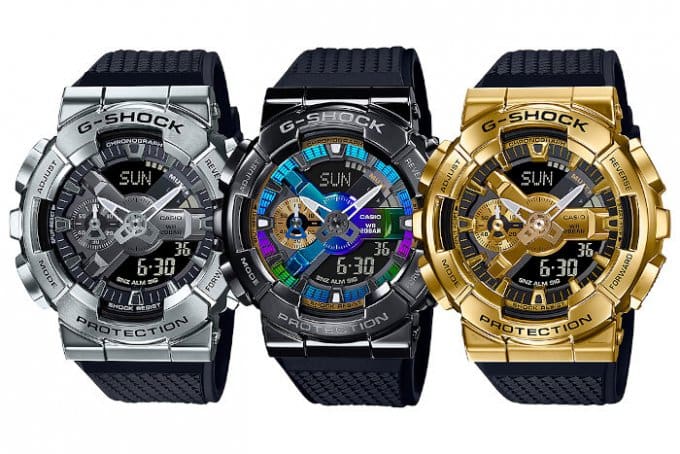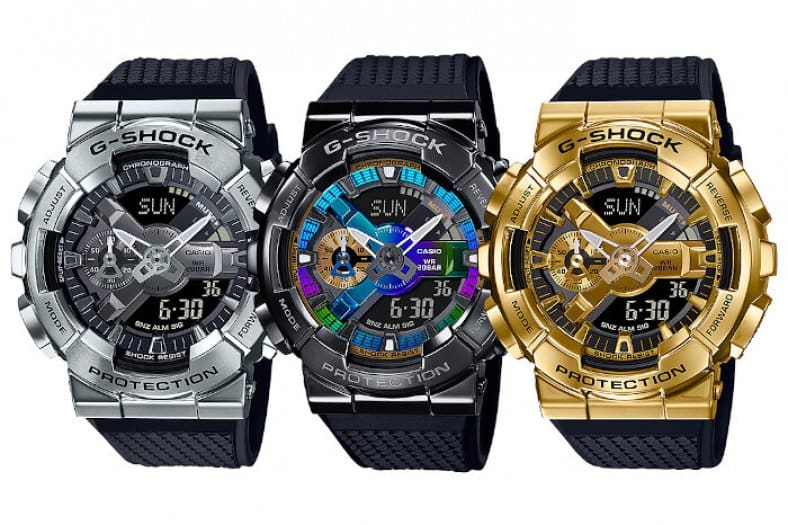 The GA-110, introduced in 2010, is largely credited with revitalizing G-Shock at the time and went on to become the best-selling G-Shock series worldwide (as of early 2019). With the recent success of the metalized 5000-5600 and 6900 models, it's not surprising that G-Shock is introducing a metalized version of the GA-110. The GM-110 series will debut in August 2020 in Japan with three models: the silver GM-110-1AJF (list price 24,000 JPY), black GM-110B-1AJF (27,000 JPY), and gold GM-110G-1A9JF (27,000 JPY). The GM-110 series is also expected to be released worldwide. Another model with a combination gold and rainbow IP bezel, rainbow dial, and a combination blue and red band, the GM-110RB-2A, is also expected soon.
At 51.9 x 48.8 x 16.9 millimeters, the GM-110 actually has a smaller height and width than the GA-110 but weighs more at 93 grams. Another difference is that the GM-110 has analog hands with a Neobrite luminous coating on the tips. The GM-110 also has a textured resin band that has a more premium look and feel. Some functions are notably different than the GA-110, such as two more time zones (31 total) for world time, 1/100 second stopwatch (1,000 hours total, with split), no auto-repeat for the 24-hour countdown timer, and an approximate 3-year battery life (versus 2 for the GA-110). Other features include shock resistance, 200-meter water resistance, magnetic resistance, 5 alarms with 1 snooze alarm, full auto calendar, 12/24 hour mode, button sound on/off, and auto Super Illuminator LED light with afterglow (1.5 or 3 seconds).
Update: The GM-110-1A, GM-110B-1A, and GM-110G-1A9 are August 2020 releases in Asia. G-Shock U.S. is releasing the GM110-1A (list price $200), GM110B-1A ($230), and GM110G-1A9 ($230) in September 2020.
G-Shock GM-110-1A: Silver stainless steel bezel and black resin band.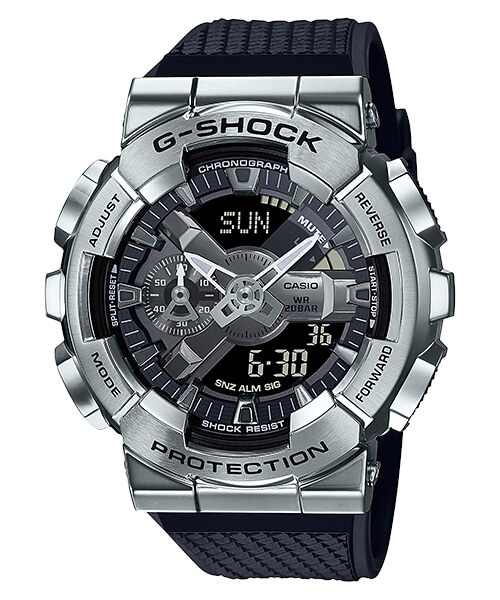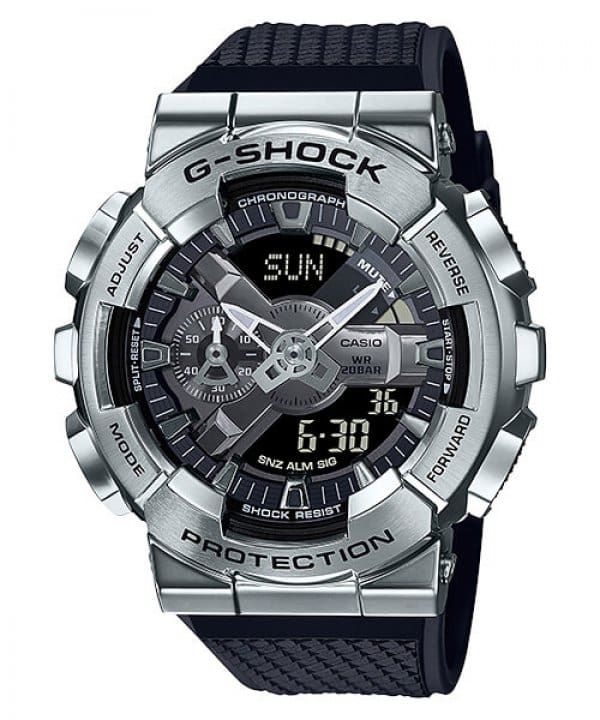 G-Shock GM-110B-1A: Black IP stainless steel bezel, multi-color rainbow dial accents, and black resin band.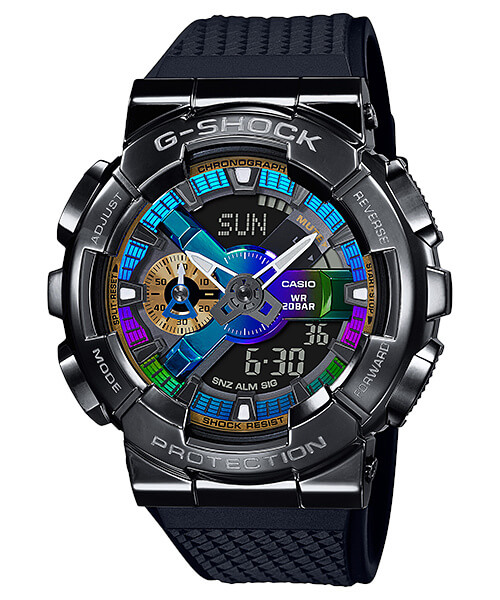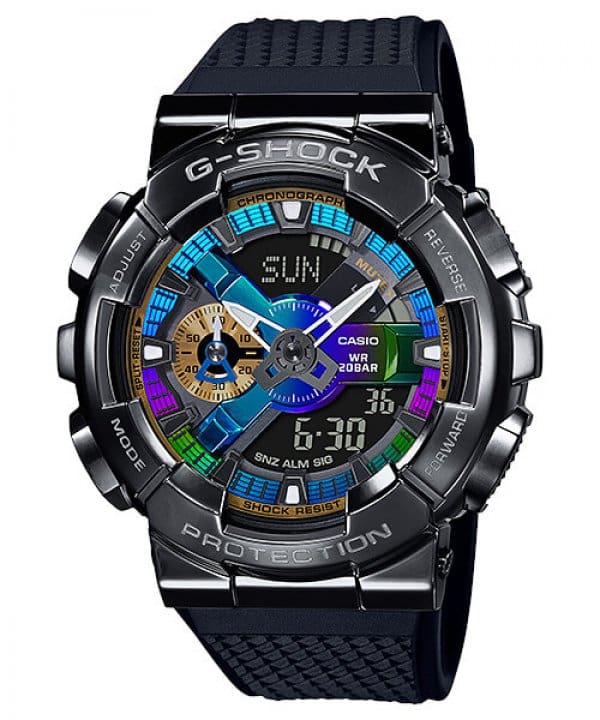 G-Shock GM-110G-1A9: Gold IP stainless steel bezel and black resin band.