High-end streetwear retailer Supplies & Co was the site for the highly anticipated launch of the G-Shock GMW-B5000D-1 and GMW-B5000TFG-9 full-metal origin models in Singapore. The event also celebrated the birth of G-Shock with inventor Kikuo Ibe in attendance to meet fans and give a special presentation. An Origins exhibit was also on display tracing the lineage of past and present 5000-5600 models back to the original G-Shock DW-5000C. It was also revealed that a major celebration is due in November, so don't expect the 35th Anniversary activities to be winding down just yet.
The GMW-B5000 watches retain the shape of the original G-Shock with a full stainless steel exterior case and band for the first time in a 5000-5600 model. They are also equipped with modern features such as Tough Solar power, Multi-Band 6 radio sync timekeeping, and Bluetooth connectivity. The silver GMW-B5000D-1 is a standard release while the gold ion plated GMW-B5000TFG-9 is a limited edition 35th Anniversary release.
The GMW-B5000D-1 and GMW-B5000TFG-9 will retail in Singapore for S$799 and S$949 respectively. The watches went on sale at G-FACTORY outlets island-wide (except IMM) on April 26.
The G-Shock GMW-B5000D-1 and GMW-B5000TFG-9 are currently available in Japan and Asia and are May 2018 releases in the U.S. and Europe.
G-Shock creator Kikuo Ibe gave a special presentation…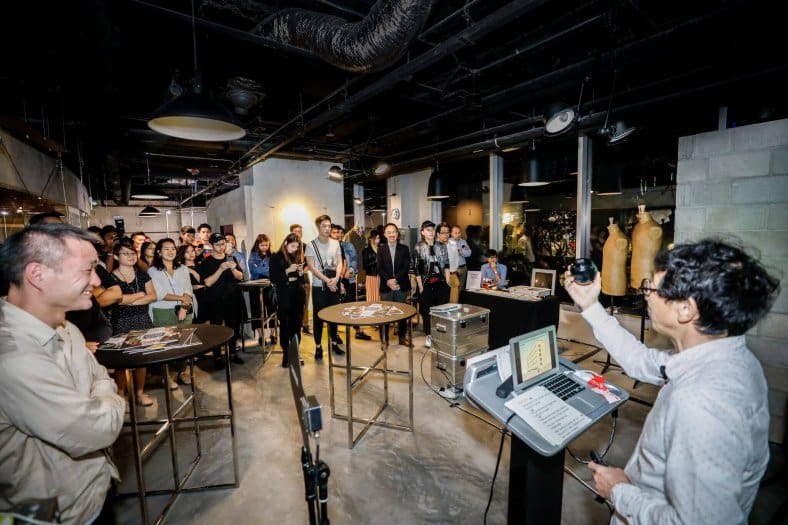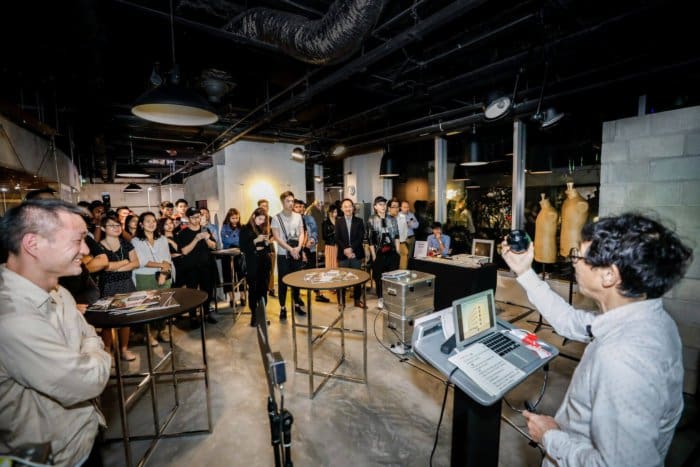 The Origins exhibit celebrated 35 years of the G-Shock 5000-5600 series…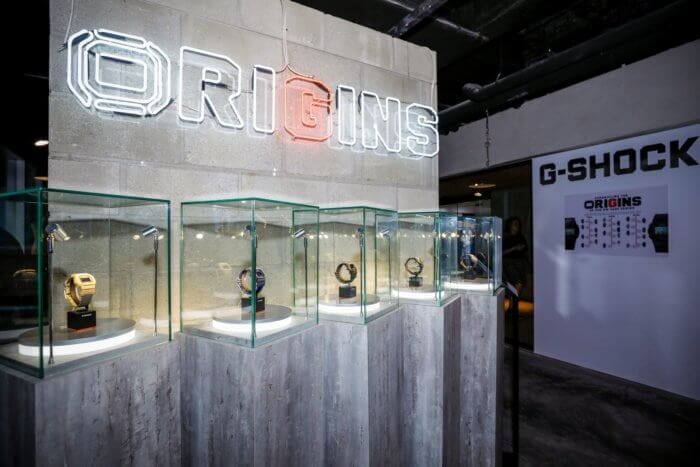 The silver stainless steel G-Shock GMW-B5000D-1…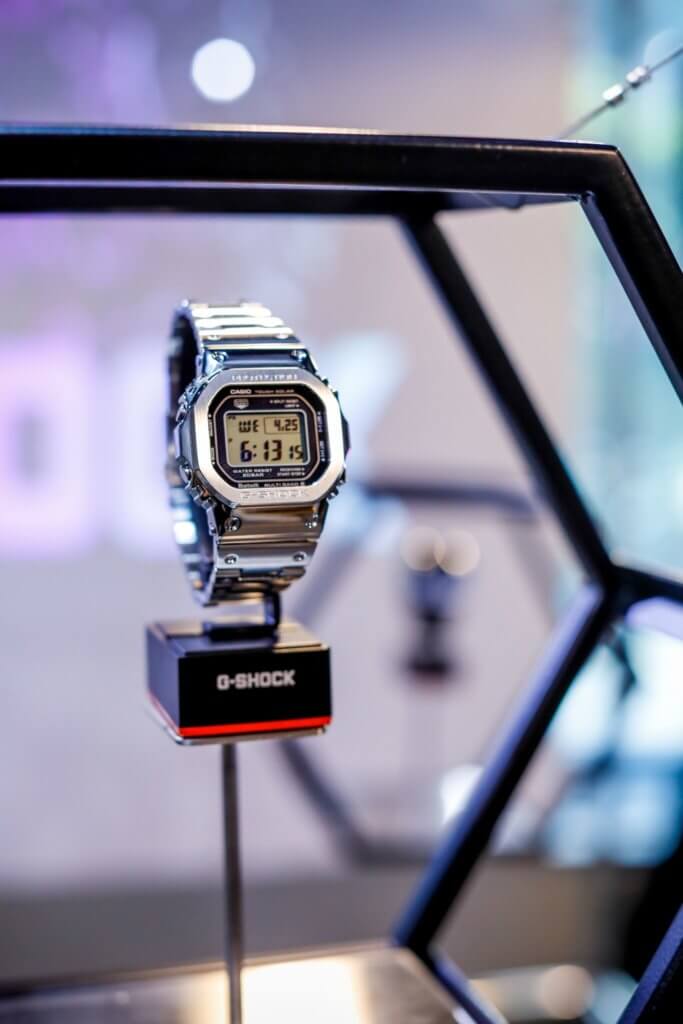 The gold IP G-Shock GMW-B5000TFG-9…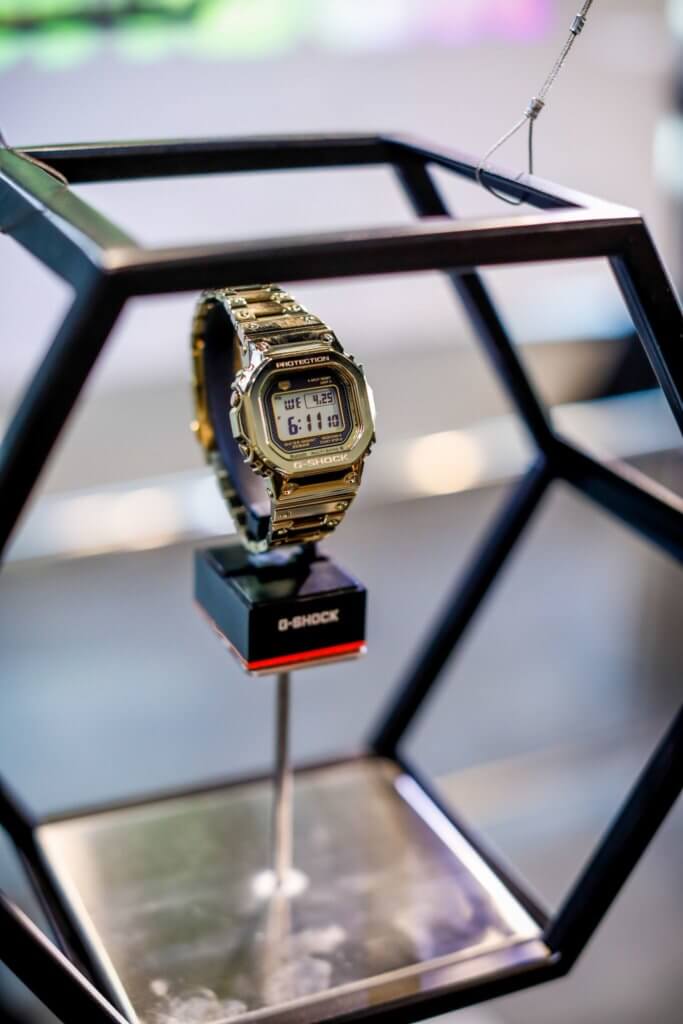 Attendees had a chance to try on the the GMW-B5000D-1…