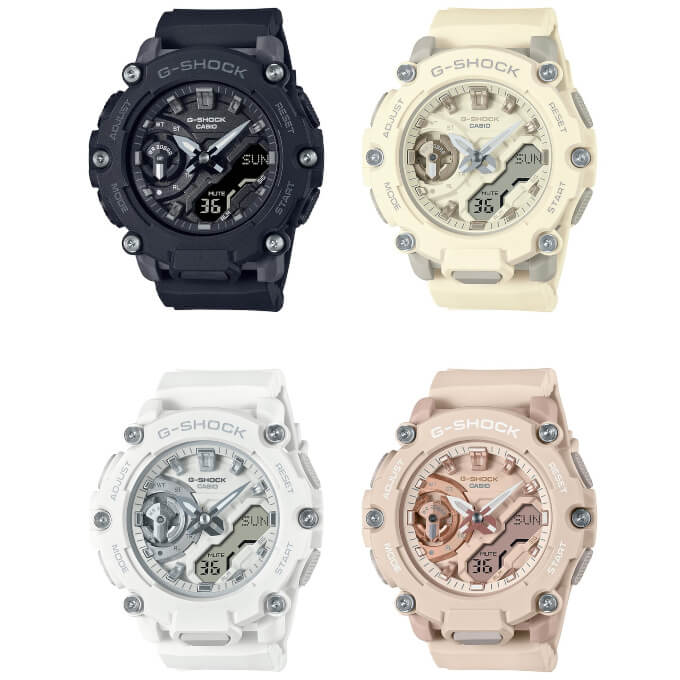 The G-Shock GMA-S2200, a smaller and thinner S Series version of the GA-2200, will be released in April in Japan. Like the GA-2200, the GMA-S2200 is a Carbon Core Guard model featuring shock resistance, 200-meter water resistance, world time, stopwatch, timer, 5 alarms, auto calendar, hand shift function, and dual LED light. The watch measures 48.3 x 45.7 x 12.1 millimeters and weighs 46 grams. The GMA-S2200M models feature a vapor deposition coating on the markers and subdial for a metallic appearance. The launch models include the black GMA-S2200-1A, cream GMA-S2200-7A, blush pink GMA-S2200M-4A, and white GMA-S2200M-7A.
Update: All four models are also being released throughout Asia.
Update 2: G-Shock U.S. is releasing the GMAS2200-1A, GMAS2200M-4A, and GMAS2200M-7A for $130 each.
GMA-S2200-1A: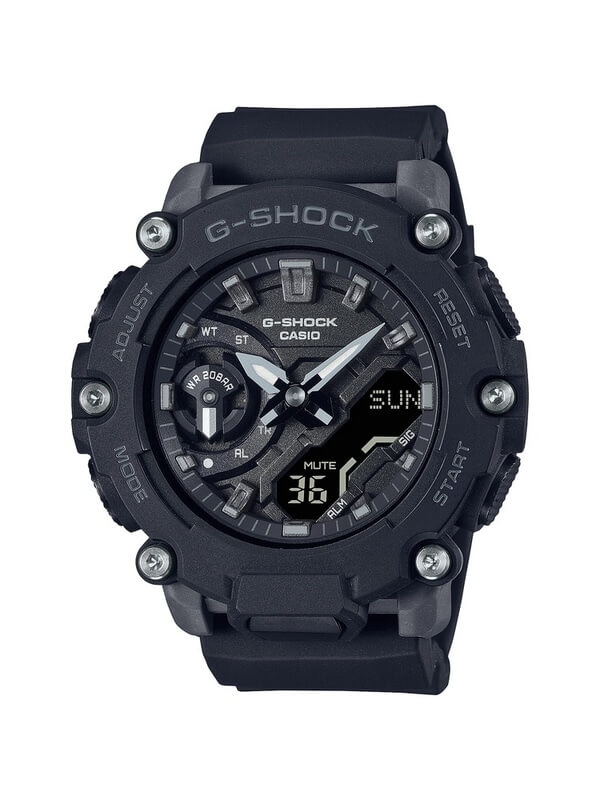 GMA-S2200-7A: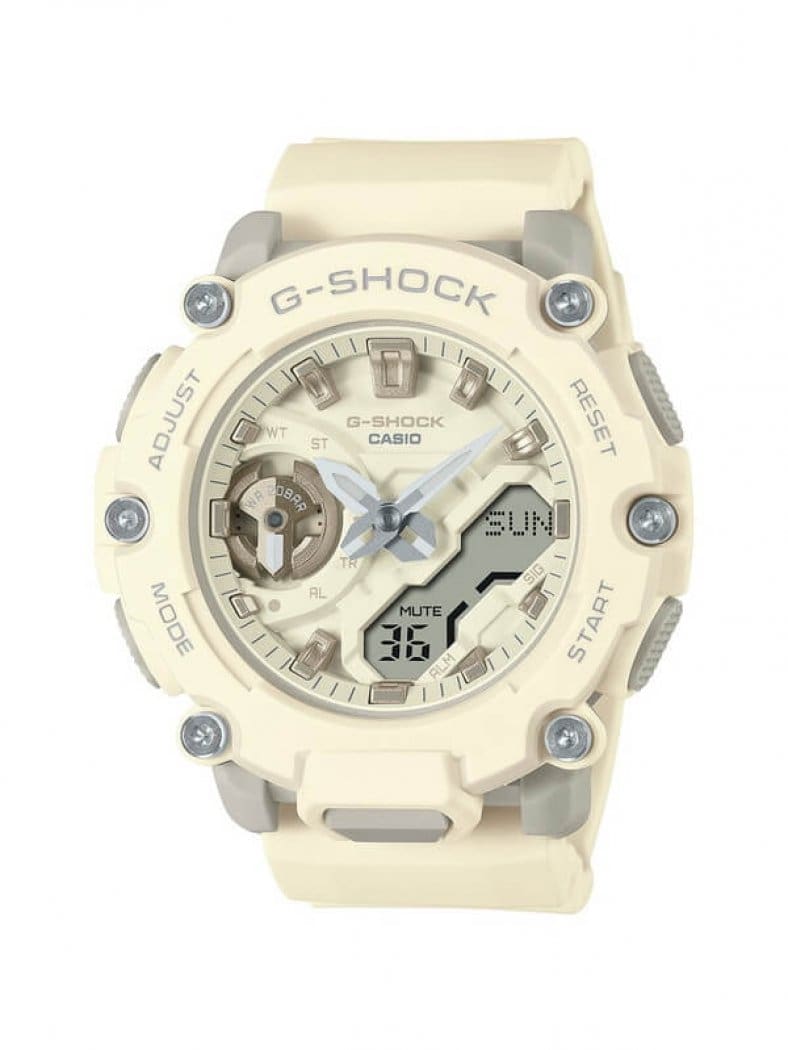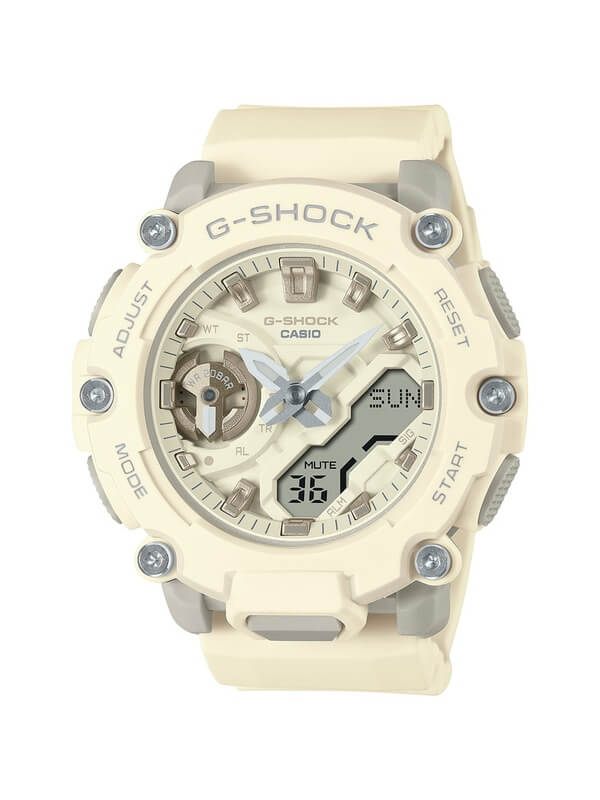 GMA-S2200M-4A: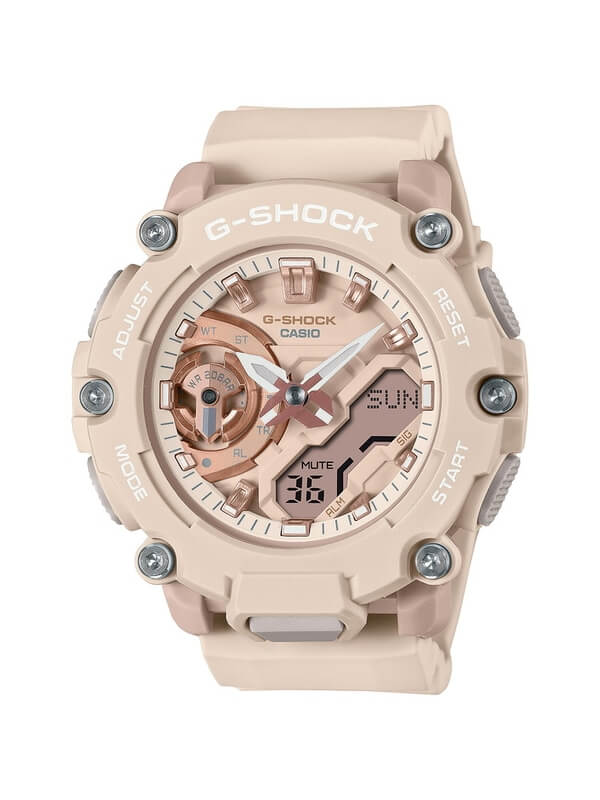 GMA-S2200M-7A: