With just the Kelvin Hoefler collaboration and two GA-2100 models, it looks like August 2023 will not be a big month for new G-Shock releases, but there are also five new S Series models featuring metallic rose gold dials and positive LCD displays. The black GMA-S2100MD-1A (right), pink GMA-S2100MD-4A (middle), and white GMA-S2100MD-7A (left) are some of the most compact and light G-Shock models available, measuring 46.2 x 42.9 x 11.2 millimeters and weighing 41 grams. These watches have a price of 18,150 yen each in Japan.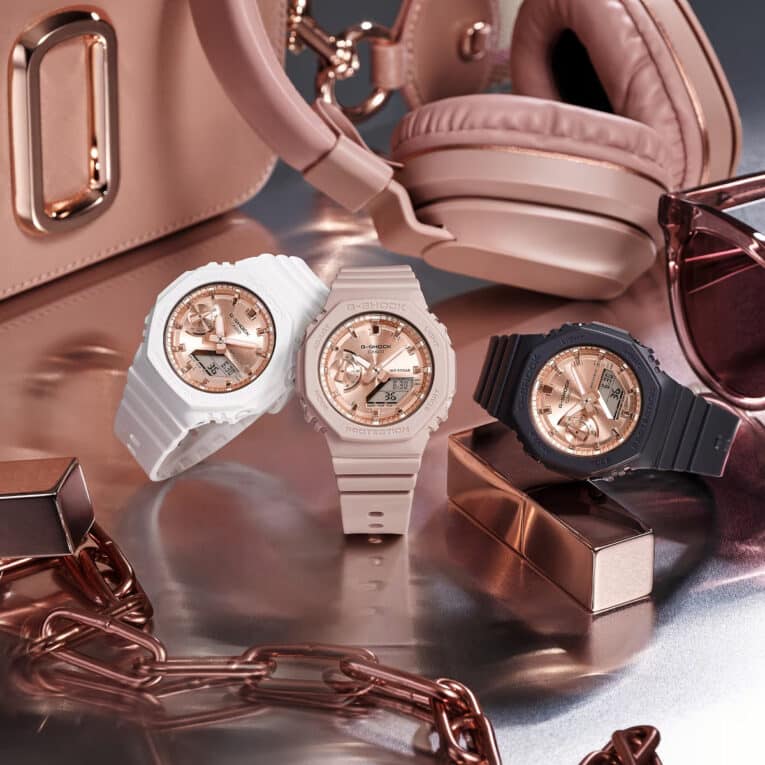 The GM-S110PG-4A (below left) and GM-S2100PG-4A (below right) have a rose gold ion plated stainless steel bezel, a rose gold dial, and pink resin band. The GM-S110PG-4A measures 46 x 42 x 13 millimeters and weighs 55 grams. The GM-S2100PG-4A measures 45.9 x 40.4 x 11 millimeters and weighs 55 grams. Both models have a price of 29,700 yen in Japan.
All five models were also announced for the Asia region, and some of them are likely to be released in the west.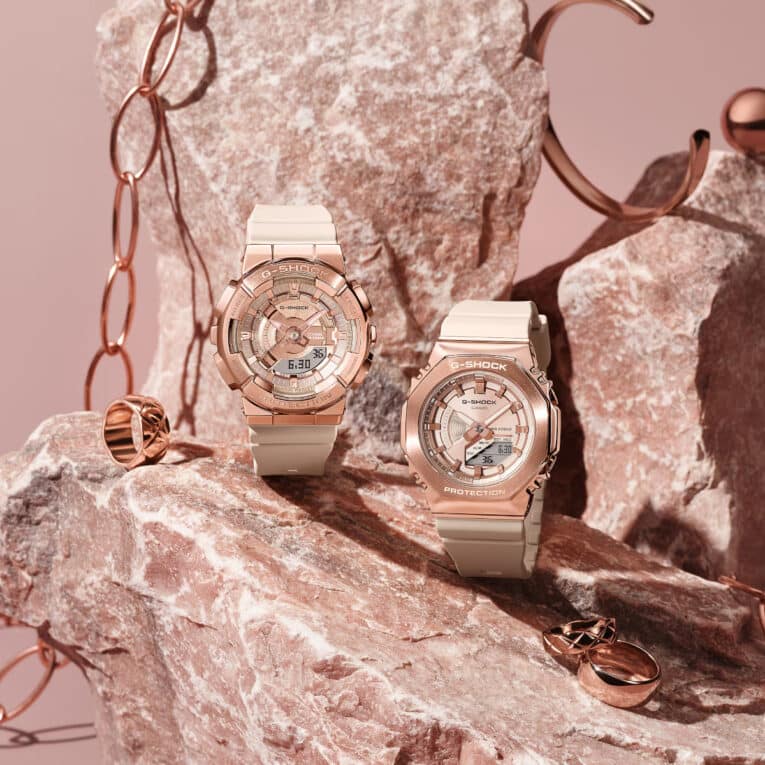 Specifications: GM-S110, GM-S2100, GMA-S2100