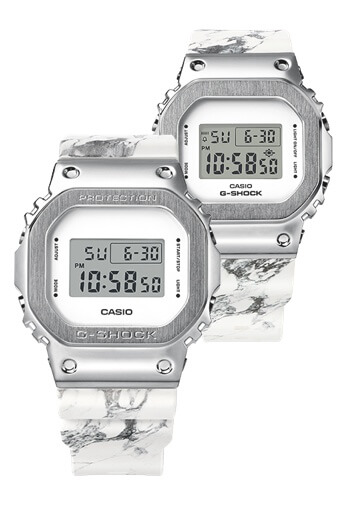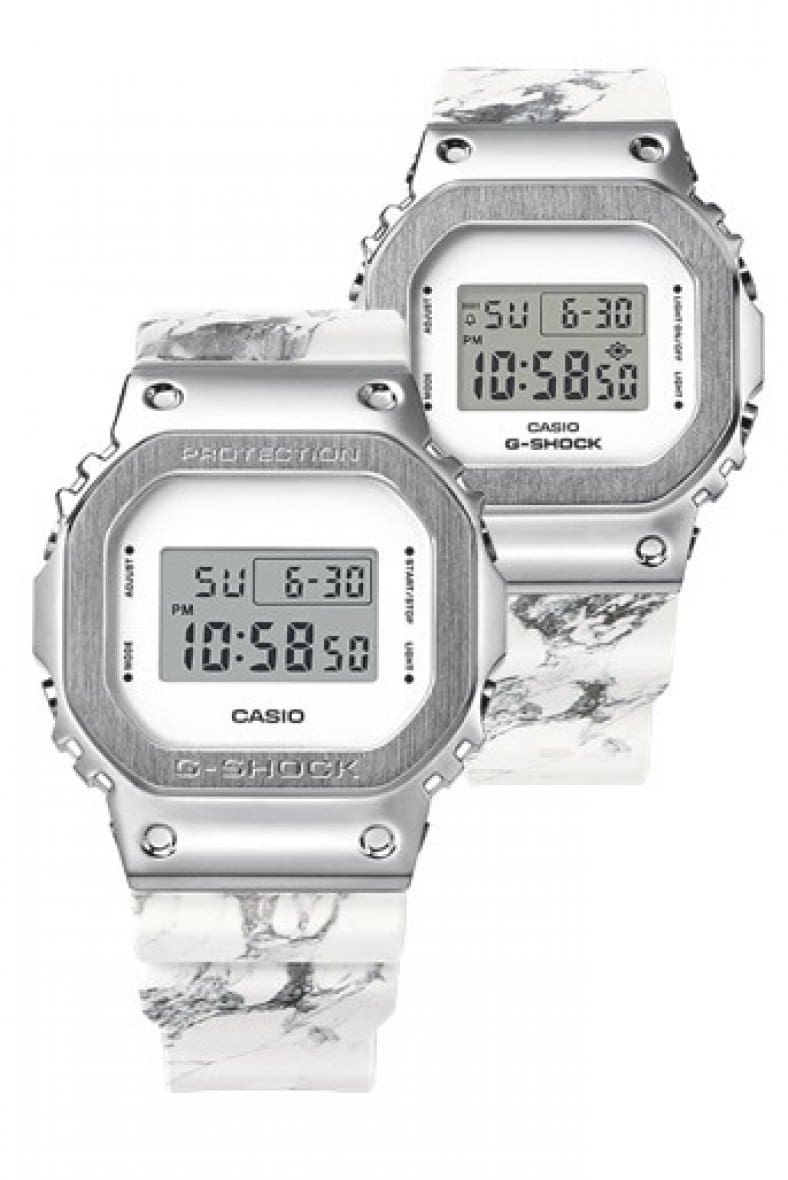 We just discovered the G-Shock GM-5600MA-7PRM and GM-S5600MA-7PFF, which were released in May, according to Casio China. They did not appear on the official Casio China online shop for some reason, but they did appear to be available on other sites like JD.com and may be sold out now.
These metal-covered models with stainless steel bezels have simple white faces and a marble pattern on the bands. The brushed finish on the bezel appears to be a lot darker and more pronounced in the catalog images compared to other GM-5600 models, but it looks more normal in other photos. The GM-5600MA-7PRM is 1,590 yuan, and the smaller GM-S5600MA-7PFF is 1,390 yuan. There is also the GM-5600MAC-7 set for 2,980 yuan, which includes both watches. These models will probably remain exclusive to China.
Update: The GM-5600MA-7PRM and GM-S5600MA-7PFF are now available at www.casiostore.com.cn.
Update 2: G-Shock Singapore is offering the GM-5600MA-7 (S$349) and GM-S5600MA-7 (S$299) as the "Chinese Valentine's Day Series" exclusively online at gshock.casio.com/sg.
G-Shock GM-5600MA-7PRM: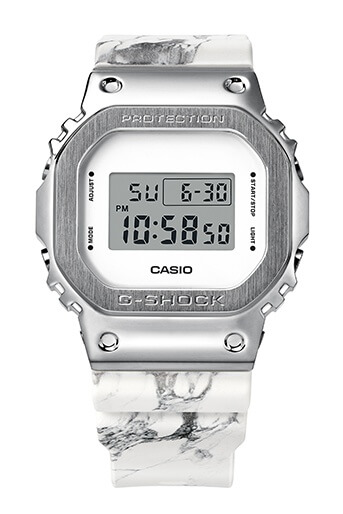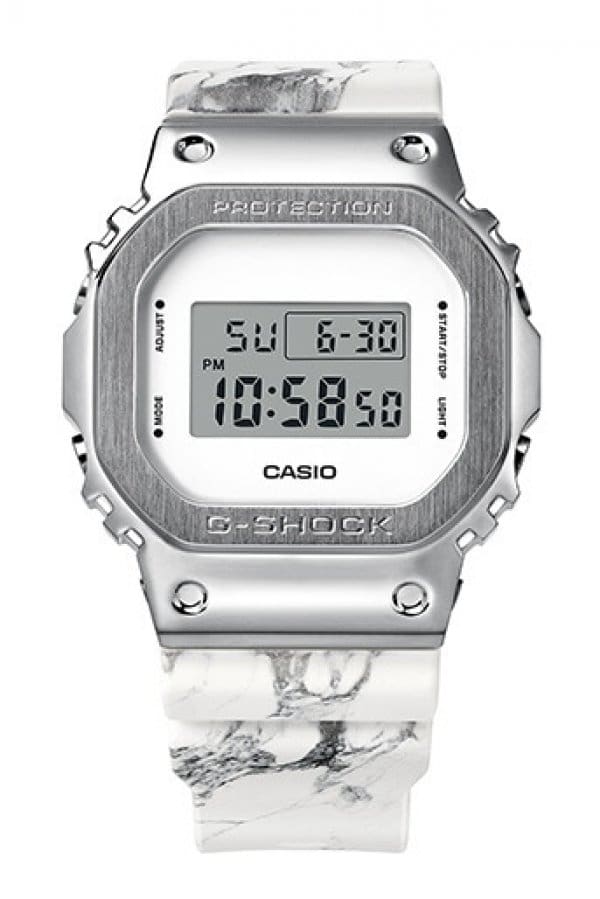 G-Shock GM-S5600MA-7PFF: