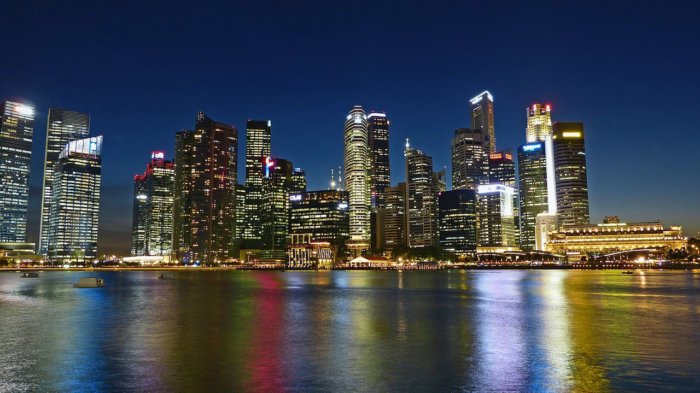 Amazon.com is the biggest e-commerce site in the United States and also ships items internationally. As G-Shock and Pro Trek watches in other countries are often more expensive with some models being difficult to find, ordering from Amazon.com can be the most convenient and affordable option.
Amazon.com offers international shipping to many other countries worldwide, but Singapore is one of the only countries that Amazon.com offers free shipping to. Under the Free AmazonGlobal Shipping program, orders over $125 USD containing eligible items qualify for free shipping to Singapore. According to Amazon, the shipping time for the free option averages 8-16 business days.
All of the G-Shock and Pro Trek watches sold directly by Amazon.com are now eligible for free shipping to Singapore on orders over $125. Other items eligible for free shipping are those sold by Amazon.com (with certain size and weight restrictions) and not from third-party sellers. To shop for other eligible items, see AmazonGlobal Featured Categories.
To see if items can be shipped to Singapore and are eligible for free shipping, it is recommended that you create an Amazon account and enter your shipping address in the address book. Many of the watches sold by third-party sellers with Prime can still be shipped internationally with AmazonGlobal Shipping (with standard, expedited, and priority options), but only watches sold by Amazon.com are eligible for free shipping.
Amazon may charge an "import fee deposit" to cover import duties and taxes. For Singapore this is applied to larger orders over $400 SGD and smaller orders do not have to pay a fee. For AmazonGlobal items, if the actual fees are higher, the buyer won't be responsible for additional fees. If they are lower, the buyer will be refunded the difference by Amazon.
Using the paid AmazonGlobal Shipping can also be a cost-effective way to buy G-Shock watches in other countries, as the rate for the standard option is quite reasonable and the rates for expedited and priority options are not exorbitantly high. Other Asian countries served by AmazonGlobal Shipping include Malaysia, Philippines, India, Indonesia, and Thailand. AmazonGlobal Shipping is also available to most countries around the world.
The following pages list watches that are sold directly by Amazon.com:
G-Shock Watches Sold By Amazon.com
(
Disclosure: G-Central is reader-supported and earns a commission on purchases made from its links to Amazon and eBay. G-Central is an independent blog managed by fans and is not an official Casio G-Shock site.
)