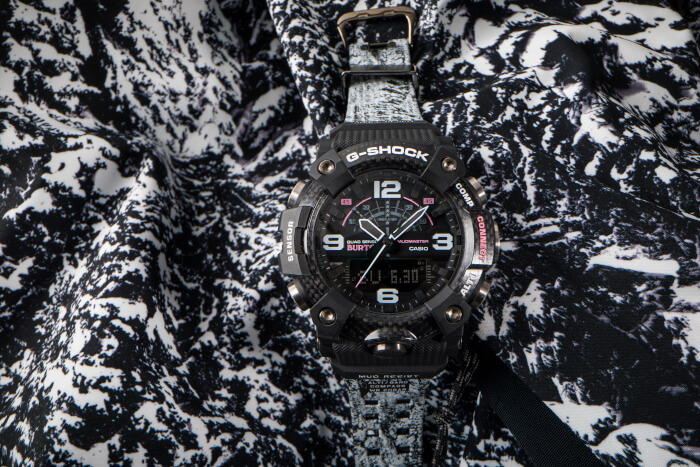 Casio America listed the upcoming Burton x G-Shock Mudmaster GGB100BTN-1A on its website, which is the snowboarding company's third collaboration with G-Shock. The limited edition watch fuses the ultra-ruggedness of the Mudmaster GG-B100 with a style inspired by snowboarding in the mountains.
The resin bands have a snow camouflage pattern and the dial and bezel feature pink accents. A Burton logo appears on the dial below the Quad Sensor label. The camouflage print on the bands is based on the snow-covered trees of the British Columbia forests and the work of snowboard photographer Dean Blotto Gray. The Burton mountain logo appears debossed on the stainless steel case back and band keeper.
The GGB100BTN-1A is based on the latest Mudmaster model and features a carbon fiber bezel, Quad Sensor (altimeter-barometer, compass, thermometer, step tracker), sunrise/sunset time, and Bluetooth mobile link. Some unique features include the mission log function that records the altitude from the watch and the location from a smartphone's GPS to an app on the phone, a trackback location indicator, calorie calculator on the app, and customization of the menu order of the mode display on the watch.
The GGB100BTN-1A (or GG-B100BTN-1A internationally) is expected to be released soon, with a list price of $440 in the U.S.
Update: Casio America officially announced the watch for a February 21, 2020, release.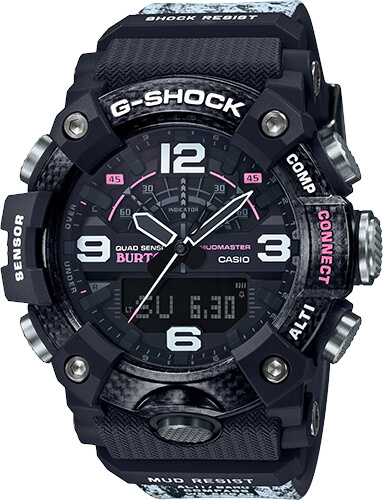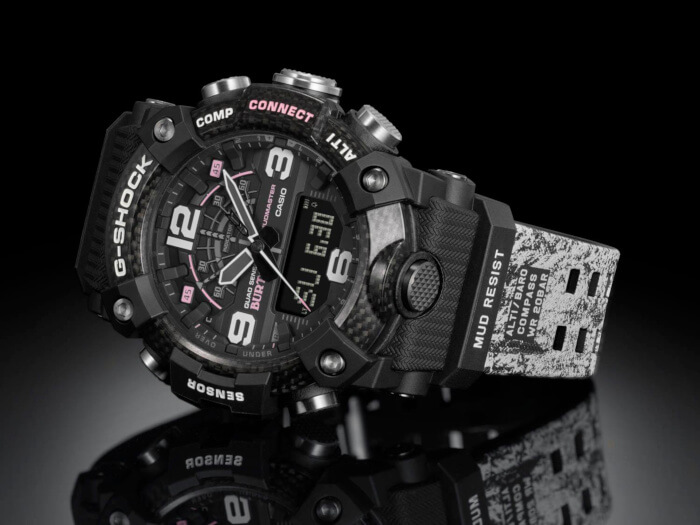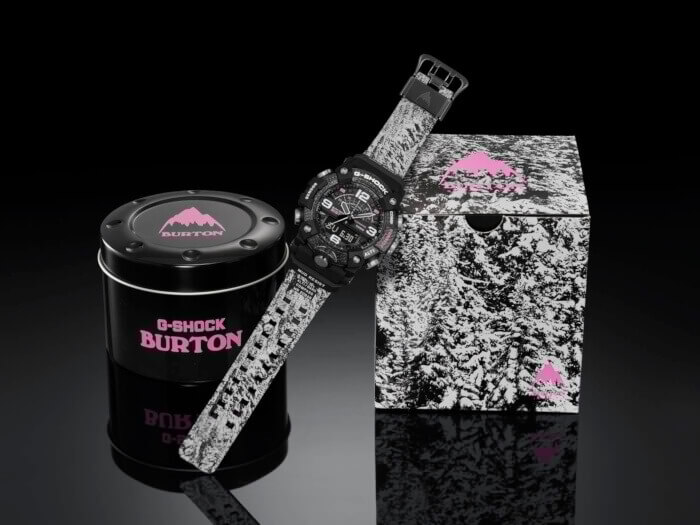 Burton x G-Shock Mudmaster GG-B100BTN-1A Promotional Video: