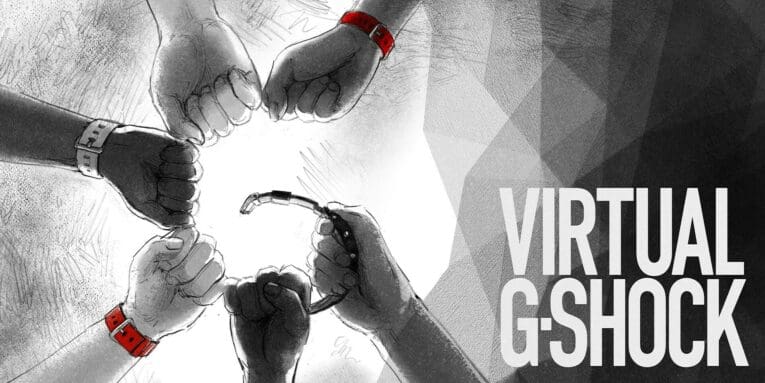 In a sign of the times, Casio is officially launching the Virtual G-Shock community to encourage users to connect and collaborate. This is not merely a forum or social media group but a creative project involving the issuance of NFTs (Non-Fungible Tokens) on the Polygon blockchain. The NFTs will be available in sixteen countries, and while the full list of countries is not available yet, some of the included ones are reportedly the United States, United Kingdom, Germany, Italy, Spain, Portugal, and Japan. Discord will be used as the community chat service. (The channel is now live at at Discord.)
Casio will issue an initial distribution of 15,000 "G-SHOCK CREATOR PASS" (GSCP) NFTs in September 2023. These free NFTs serve as a membership NFT and those with a Casio ID can take part in the advance distribution from September 23, 12:00 p.m. through September 26, 11:59 a.m. (Japan Standard Time). The general distribution will be from September 26, 1:00 p.m., to September 29, 12:59 p.m. A MetaMask software wallet is required to acquire the NFT, and there will be no mint or gas fees charged for the transaction. It's possible that all the NFTs will be issued before the end of the advance distribution.
The initial 15,000 NFTs have a graphic design featuring the drop test prototype ball, and subsequent Creator Pass NFTs (which are planned to be released sequentially) will feature a design with the G-Shock DW-5600. Casio states that the NFTs are on the Polygon blockchain, but the MetaMask instructions it links to do not mention changing the blockchain setting to Polygon, which you should probably do, as the default blockchain is not Polygon. This can be done under MetaMask "Settings > Networks > Add Network." Regarding selling and transferring the Creator Pass NFT, Casio states, "The G-SHOCK CREATOR PASS is a non-transferable NFT, so it cannot be resold or transferred."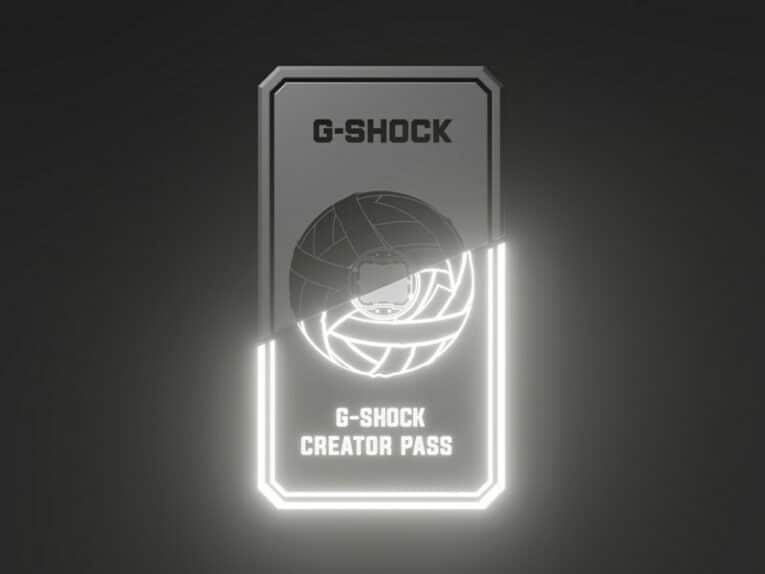 The GSCP NFT will grant holders access to special special projects and channels, but some parts of the community will be visible without the NFT. Creative projects are planned to start in October 2023, such as the Color Design Contest which will allow members to collaborate and vote on designs. In December 2023, 3D model G-SHOCK NFTs (tentative name) are planned to be offered for purchase, and more projects are planned for the future. Along with building a creative community of fans, Casio has plans to enter the virtual clothing and goods space in the metaverse (as evidenced by recent trademark applications). What we'd really like to see is Casio physically producing some of the watches designed by the virtual community.
For more information on the Virtual G-Shock community, visit gshock.casio.com/intl/virtual.
To acquire the Creator Pass NFT, visit gshock.casio.com/intl/virtual/creator-pass.
#Casio is coming to the #Metaverse with #NFTs and #Virtual goods!

The company has filed a trademark application covering:

▶️ Virtual clothing + watches
▶️ NFT-backed media
▶️ Robots with AI
▶️ Stores for virtual goods
…and more!#WEB3 #NFTs #AI #NFT #Trademarks pic.twitter.com/RMu1FozfLg

— Mike Kondoudis (@KondoudisLaw) August 28, 2023