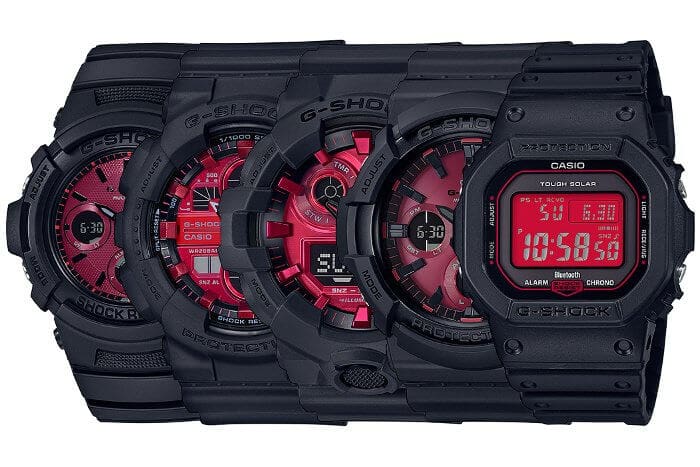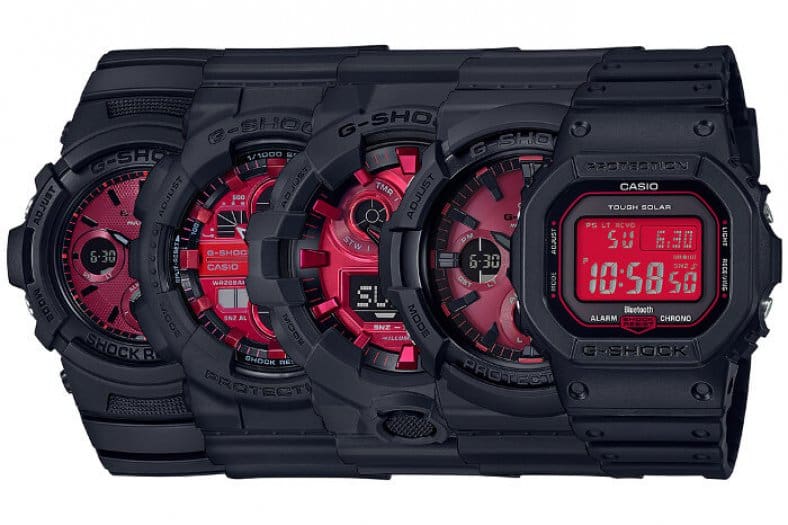 G-Shock Japan added five more watches for September 2019 that make up the Black and Red Series. The common theme is a stealth matte black bezel and band combined with a deep red dial or display and a reverse LCD display. The AWR-M100SAR-1A, GA-140AR-1A, GA-700AR-1A, GAS-100AR-1A, and GW-B5600AR-1 will also be released in other Asian countries. Casio America is releasing the GA140AR-1A (US$110 list price), GA700AR-1A ($110), and the GWB5600AR-1 ($150) as the "Adrenaline Red Series."
G-Shock AWG-M100SAR-1AJF: Mid-size analog-digital featuring Tough Solar power and Multi-Band 6 auto-adjusting radio timekeeping.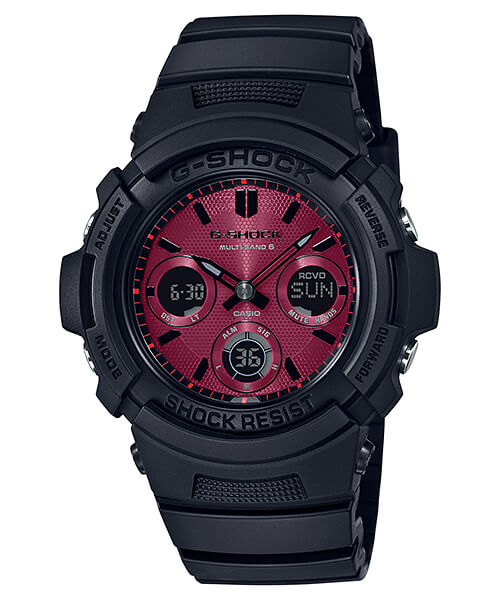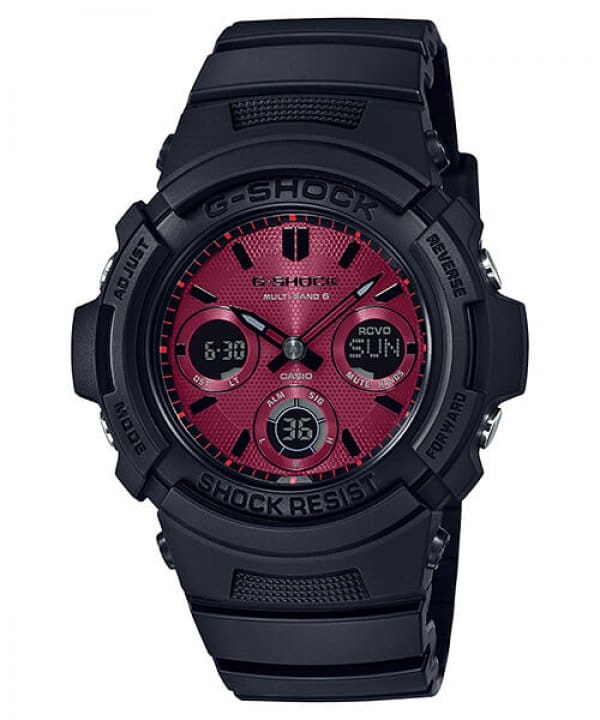 G-Shock AWR-M100SAR-1A: International version with Tough Solar (and without Multi-Band 6).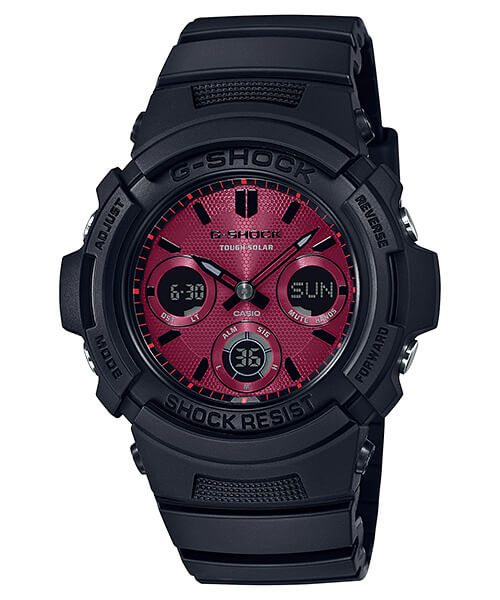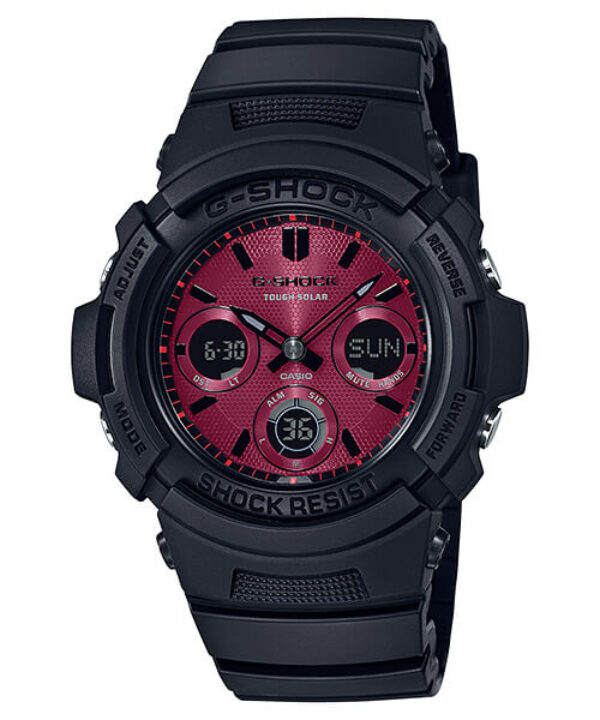 G-Shock GA-140AR-1A: Large analog-digital.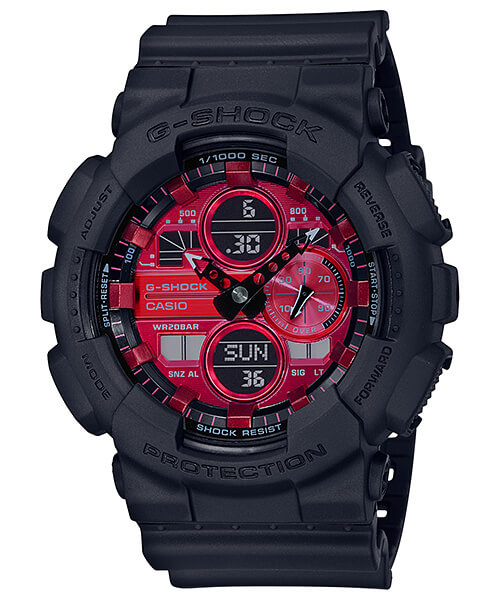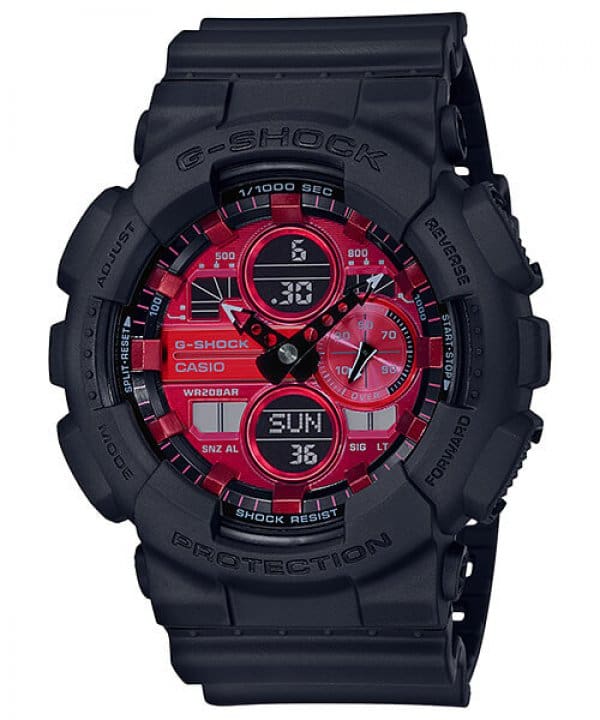 G-Shock GA-700AR-1A: Extra-large analog-digital with 5-year battery.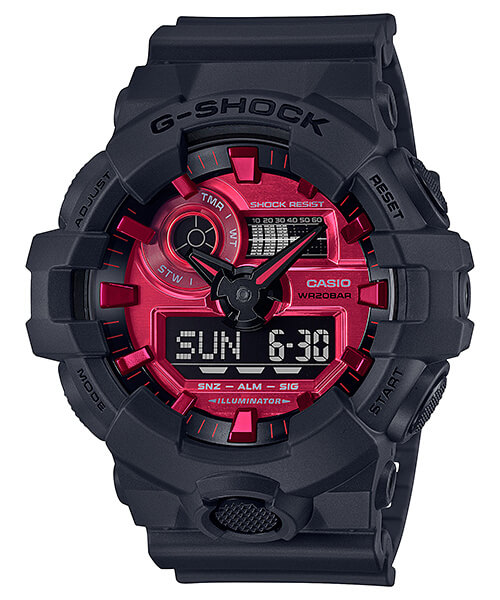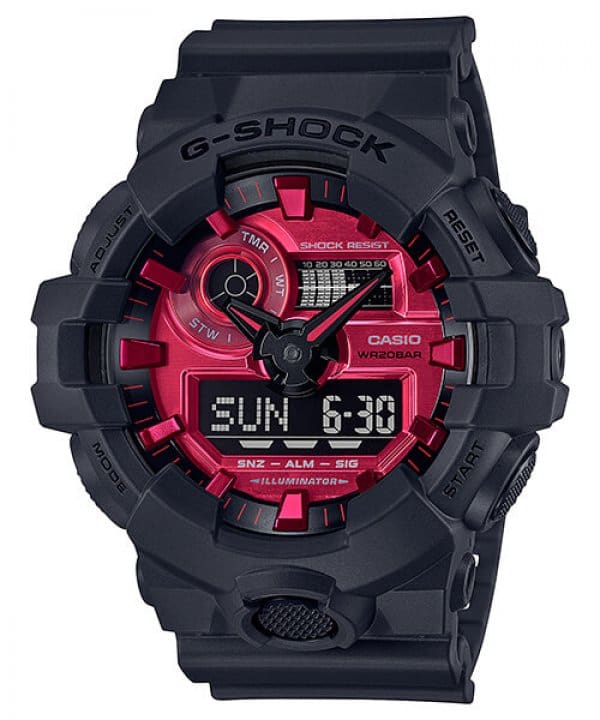 G-Shock GAW-100AR-1AJF: Japan release with extra-large analog-digital with metal bezel, Tough Solar, and Multi-Band 6.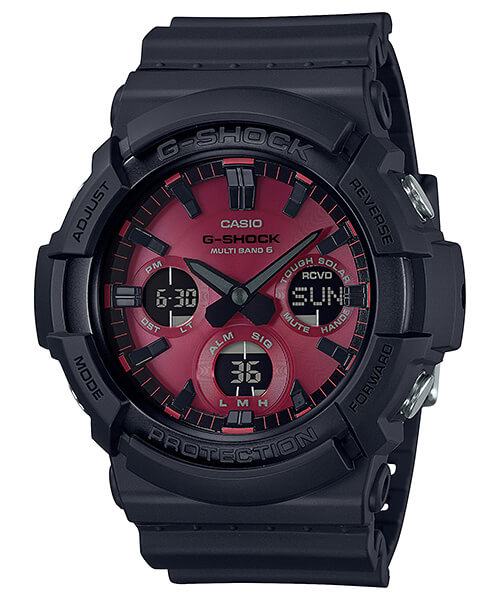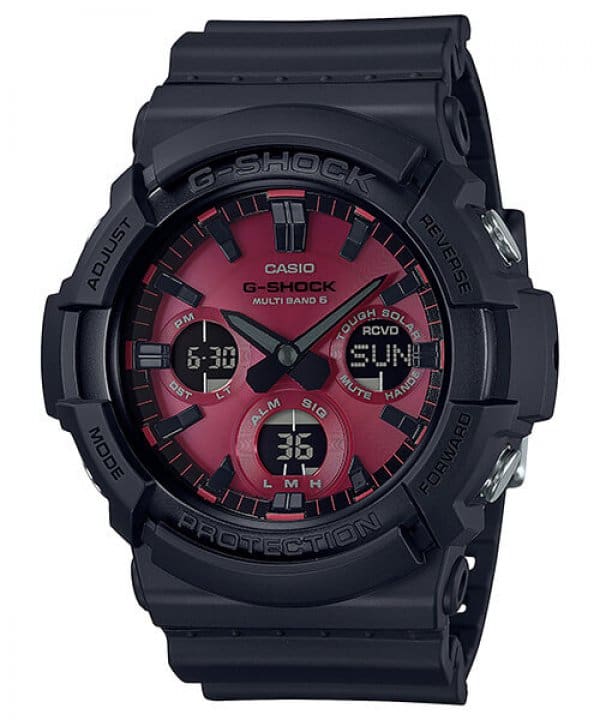 G-Shock GAS-100AR-1A: For release outside Japan, with Tough Solar.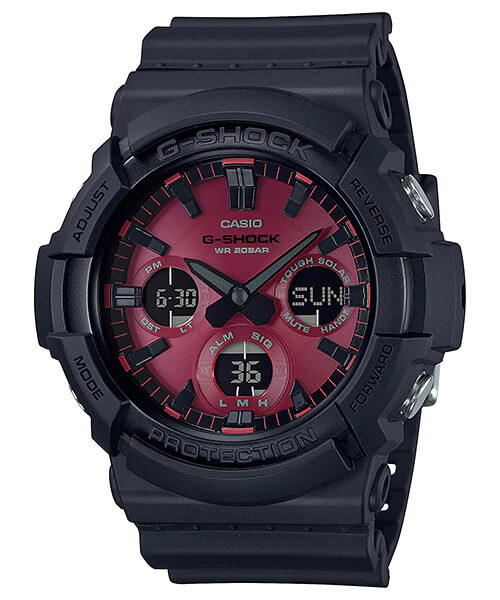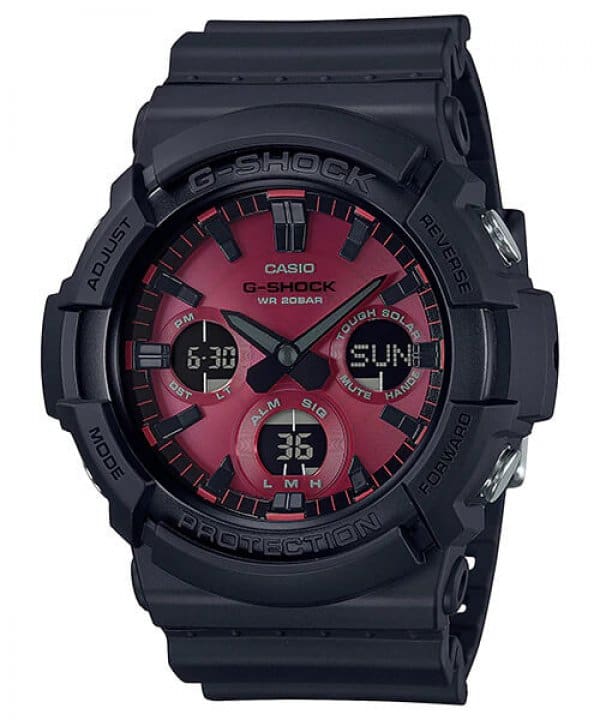 G-Shock GW-B5600AR-1: Mid-size digital with red-tinted reverse LCD display, Tough Solar power, Multi-Band 6, and Bluetooth mobile link.