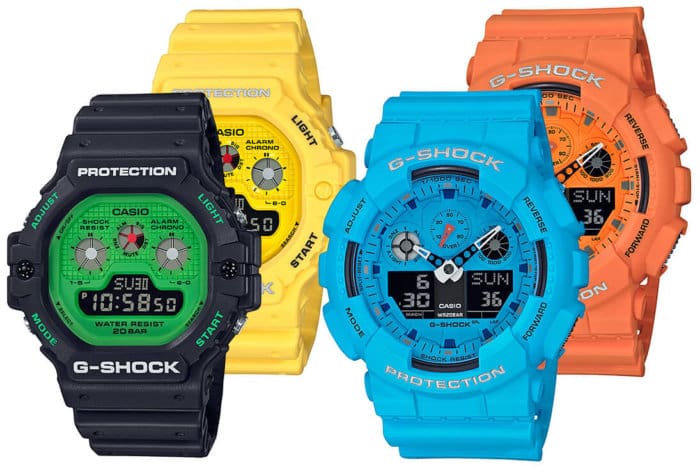 The spring and summer months are for music festivals and beach parties and G-Shock is celebrating this special time with the release of the Rock Music Series. Inspired by the effects pedals for electric guitars, this colorful series includes the black-green DW-5900RS-1, yellow DW-5900RS-9, blue GA-100RS-2A, and orange GA-100RS-4A. These colorways are also meant to match the bright colors of clothing worn at concerts and the beach.
The DW-5900RS-1JF and DW-5900RS-9JF have a list price of 11,000 JPY each. The GA-100RS-2AJF and GA-100RS-4AJF have a list price of 13,500 JPY each. All four watches will be released in May 2019 in Japan. All four (DW-5900RS-1, DW-5900RS-9, GA-100RS-2A and GA-100RS-4A) will also be released in other Asian countries.
1992's DW-5900 series was unexpectedly revived in fall 2018 and this is the first time we are seeing such colorful models since the revival. The GA-100 is the world's second top-selling G-Shock series and these are some of the most vividly colored models we've seen in a while.
Update: The blue GA100RS-2A and orange GA100RS-4A are also being released in North America.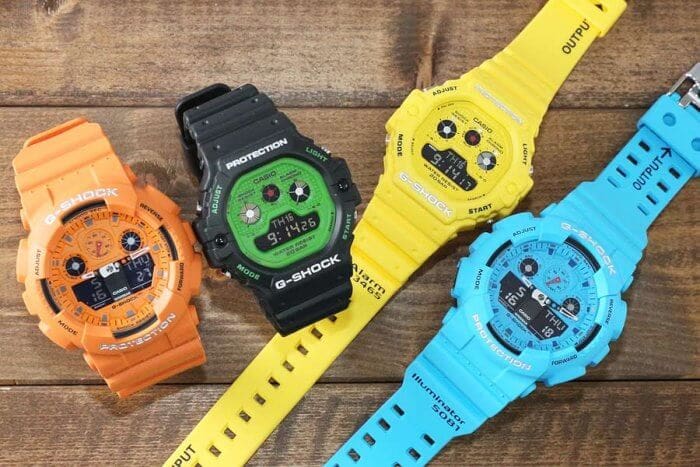 G-Shock DW-5900RS-1: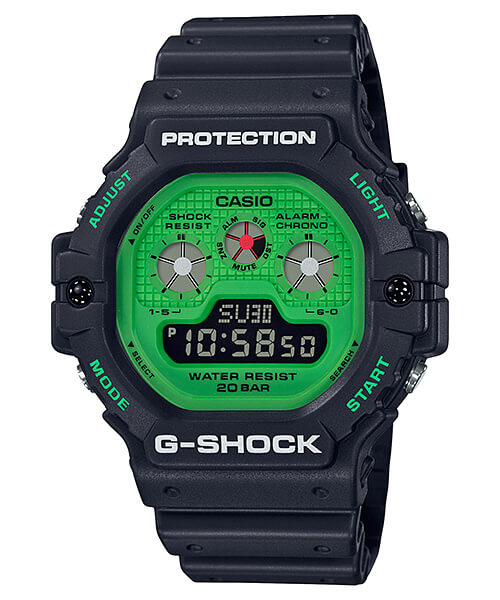 G-Shock DW-5900RS-9: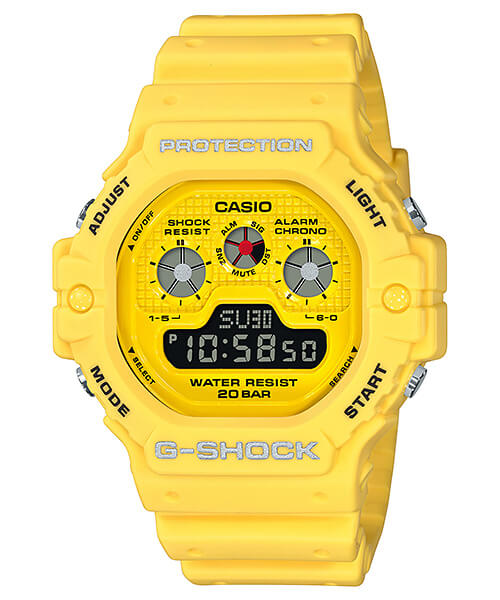 G-Shock GA-100RS-2A: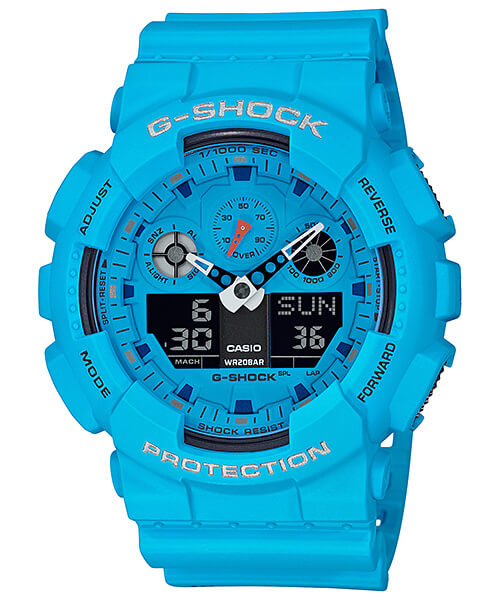 G-Shock GA-100RS-4A: