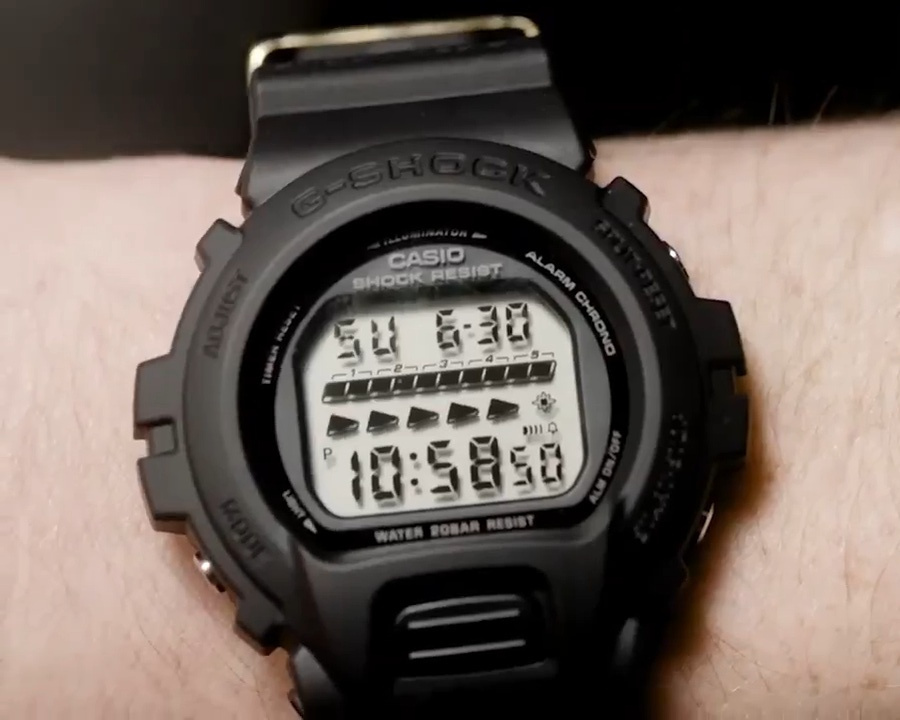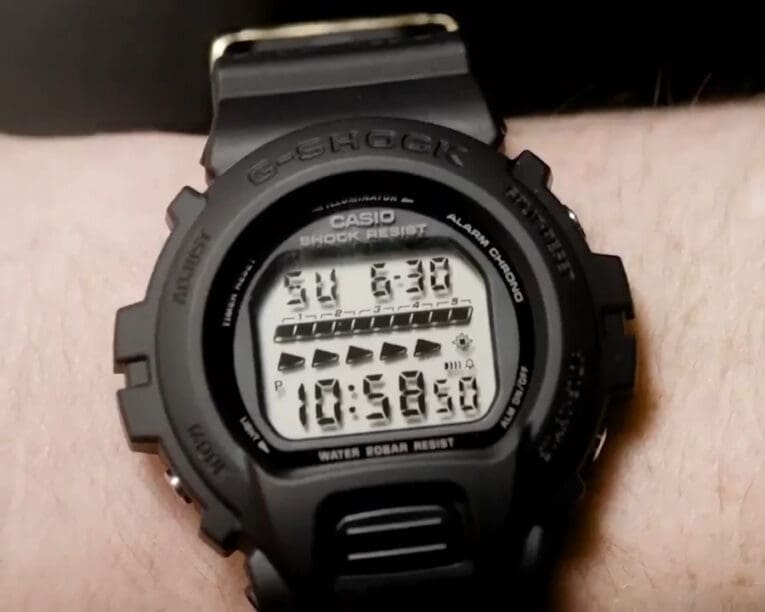 A fan-favorite from the 1990s and 2000s is returning in a limited series.
Casio revealed that a G-Shock DW-6600 revival is on the way in a a teaser video for the upcoming 40th Anniversary Remaster Black limited edition series. This series of iconic models features a stealthy black appearance, a list of iconic G-Shock models memorialized on the band (which appears to be imprinted and debossed), and stainless steel band keepers.
Originally launched in 1994, the DW-6600 was a popular model through the 2000s and the first G-Shock with the "Fox Fire" electro-luminescent (EL) backlight, which illuminates the entire background of the LCD display for better visibility. The DW-6600 is also known as the "Navy SEAL G-Shock," as there is strong visual and anecdotal evidence that the watch was issued to SEALs for a certain time, and it made a notable appearance in the film American Sniper. The DW-6600 was discontinued in 2010, and many fans have expressed a desire for a revival in recent times.
It remains to be seen what sort of updates the new DW-6000 has. It probably foregoes the EL backlight in favor of an LED light, which has been the case with new models introduced lately, although this has not been confirmed yet. (The LED light is also capable of illuminating the background of the LCD display if a backlight is implemented, and it is less prone to degraded brightness over prolonged use.) Based on the LCD display seen in the video, it still has the flash alerts option like the DW-5600 and DW-6900 (where the backlight flashes with the alarm, hourly time signal, and end of timer alert).
The Remaster Black series is expected to be released in May in Japan, with an eventual worldwide release. We'll be covering the series and the updated DW-6600 in a new article when more information is available.
Update: Casio has since removed the Instagram video.