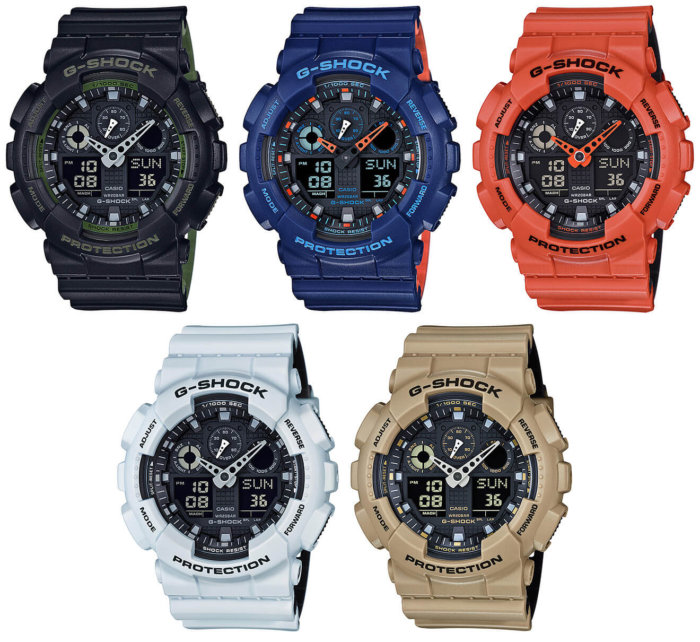 G-Shock Japan announced five new GA-100 models based on military and emergency rescue colors. The GA-100L series features bands with a contrasting color on the underside, a design inspired by the lining of military flight jackets. The color of the inside band can be seen from the side of the band and through the clasp holes, offering a unique and fashionable look. The GA-100L models have a retail price of ¥14,500 JPY.
Update: Casio announced an Asia release for the five GA-100L models and Casio America announced the GA100L Military Color Series with model numbers GA100L-1A, GA100L-2A, GA100L-4A, GA100L-7A, and GA100L-8A with a list price of $99 USD each.
GA-100L-1A – Black with green ring dial and green inner band.
GA-100L-2A – Blue with orange index accents, orange hands, and orange inner band.
GA-100L-4A – Orange with orange hands and black inner band.
GA-100L-7A – White with black inner band.
GA-100L-8A – Sand beige with black inner band.