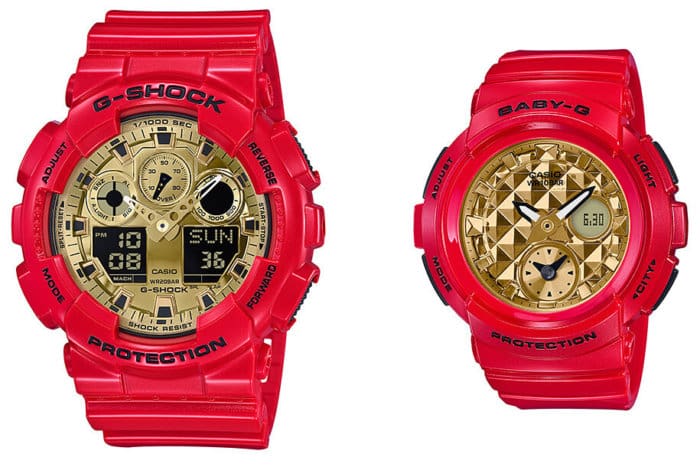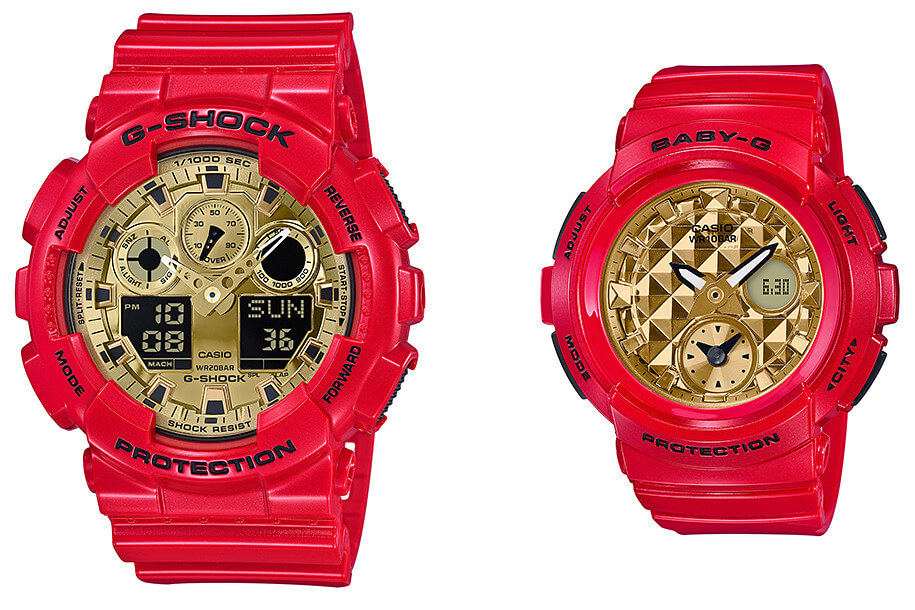 New for December in Japan is a matching pair of festive G-Shock and Baby-G watches. The G-Shock GA-100VLA-4AJF and Baby-G BGA-195VLA-4AJF have glossy red bezels and bands with metallic-style gold faces and indexes. The GA-100VLA-4AJF has a unique display with white-tipped gold hands on a gold background and black accents on the hour markers. The BGA-195VLA-4AJF has black-outlined white hands on a gold studded background which has a shiny appearance along with the index. The Baby-G BGA-195VLA-4AJF features dual-dial world time and 100-meter water resistance. List price is ¥15,500 for the GA-100VLA-4AJF and ¥16,500 for the BGA-195VLA-4AJF.
Update: Casio also announced the GA-100VLA-4A and BGA-195VLA-4A for a December release in Asia.
G-Shock GA-100VLA-4AJF: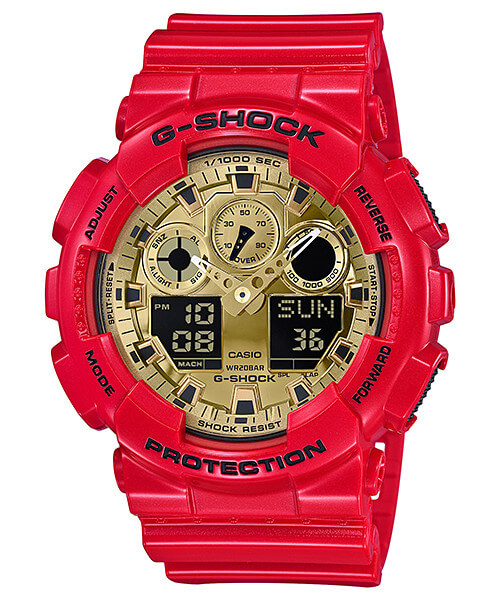 GA-100VLA-4AJF on Amazon
GA-100VLA-4A on eBay
Baby-G BGA-195VLA-4AJF: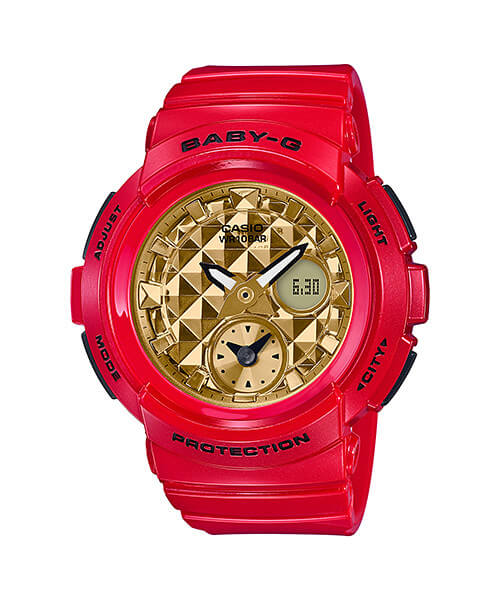 BGA-195VLA-4AJF on Amazon
BGA-195VLA-4A on eBay
(
G-Central earns a commission from qualifying purchases made through its links. G-Central is an independent news site created and maintained by fans and is not an official representative of Casio. See full disclosure.
)