For those who don't want to shell out $699 for the GSW-H1000 smartwatch but would like a G-Shock watch with step tracking and running features, the all-new G-Shock GBA-900 is a very affordable and capable G-SQUAD model, with significant upgrades from the GBA-800.
The GBA-900 opts for a sportier style that is more in line with the GBD-100 and GBD-H1000. Although this makes it look larger than the GBA-800 at first glance, the GBA-900 measures 51.3 x 48.9 x 16.6 millimeters, which is similar to the GBD-800 (54.1 x 48.6 x 15.5 mm). There are large ventilation holes where the band meets the case, and the soft urethane band has extra-large holes that also act as large vents, spaced closely together for a precise fit. The GBA-900 weighs 61 grams.
By connecting to a GPS-equipped smartphone through Bluetooth, the step counter on the GBA-900 can improve its accuracy for future sessions, when the watch is not connected to a smartphone. Another new feature is that the watch can automatically measure the time when a certain distance is run. (Laps can also be recorded manually.) By using the step counter, the running function measures mileage, speed, pace, and calories burned. The watch supports daily training and has interval timers (up 5 x 20 sets) and lap time measurement and data (up to 45 laps). Training management is available on the G-Shock Move smartphone app.
The new 5641 module features a larger LCD display that encompasses much of the dial. It displays a 5-step exercise intensity graph (at the top of the dial). Also, based on what we saw in a video from Relojes Made in Japan (Spanish), the display can also show the distance measured. There is a new "DISP" (Display) button on the left side, which is used to change display modes.
Other features include shock resistance, 200-meter water resistance, Bluetooth smartphone link (with automatic time adjustment), dual time, life log measurement (measures calories and distance), hand shift function, 1/100-second stopwatch (less than 1 hour, 1-second over 1 hour, 24 hours max), 5 alarms, hourly time signal, low battery warning, airplane mode, power saving function, and double Super Illuminator LED lights. The battery life is about 2 years.
Although the improvements may justify a higher price, the GBA-900 has the same low price as the GBA-800. The list price in some European countries is €119, and it is expected to have a $130 list price in the U.S. It's not yet known if the GBA-800 will be phased out and discontinued. The GBA-800 was a successful model, but with the GBA-900 offering more for the same price, it's hard to imagine them co-existing. (Update: According to G-Shock Japan, all GBA-800 models have ended production, so it looks like the GBA-800 series is discontinued.)
The GBA-900 series will launch in April 2021 in Japan and Asia with four colorways: black GBA-900-1A, black-purple-turquoise GBA-900-1A6, red GBA-900-4A, and white GBA-900-7A. In Japan, each model has a tax-included price of 18,700 JPY. G-Shock U.S. is expected to release the GBA900-1A and GBA900-7A for $130 each.
G-Shock GBA-900-1A: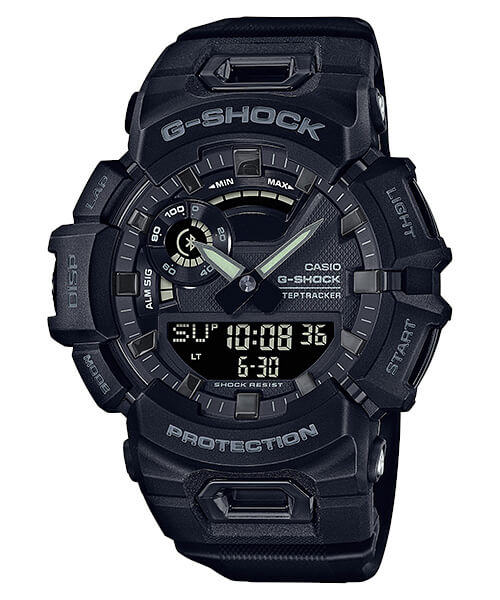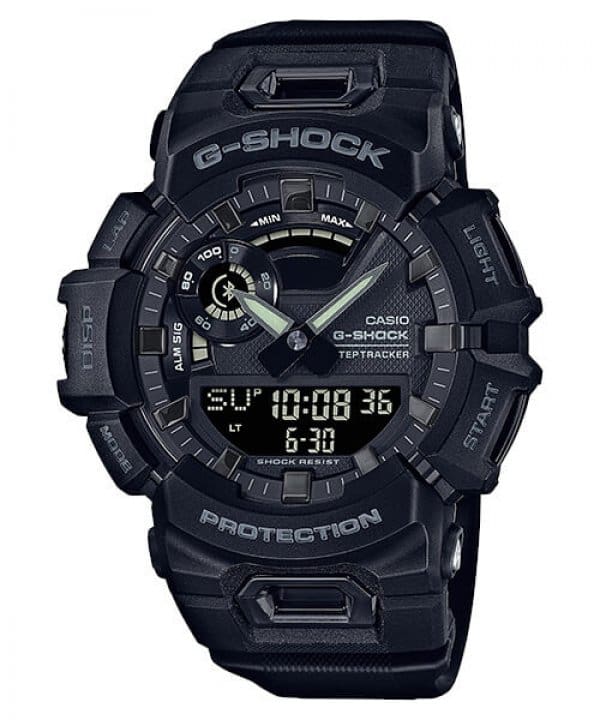 G-Shock GBA-900-1A6: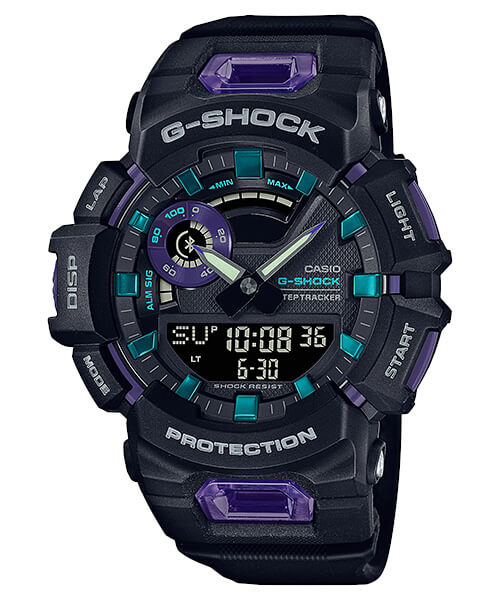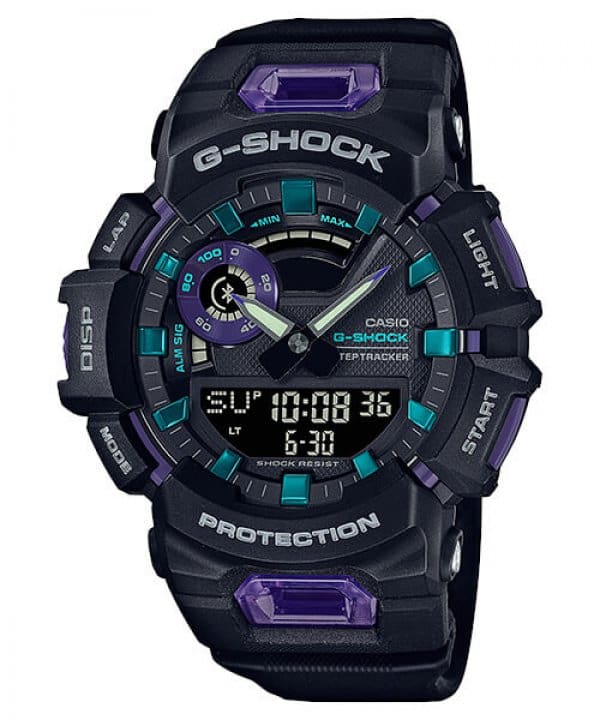 G-Shock GBA-900-4A: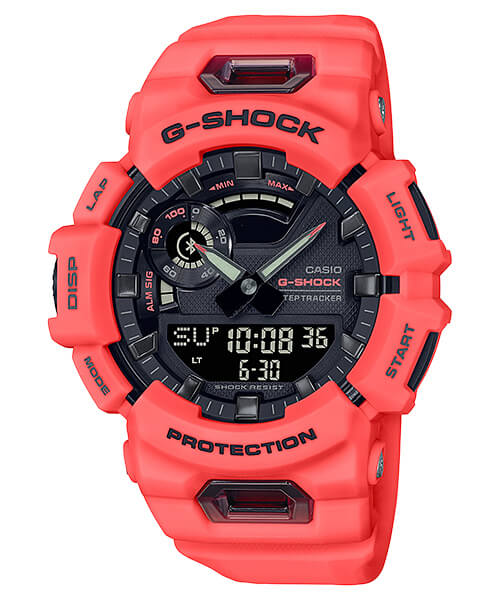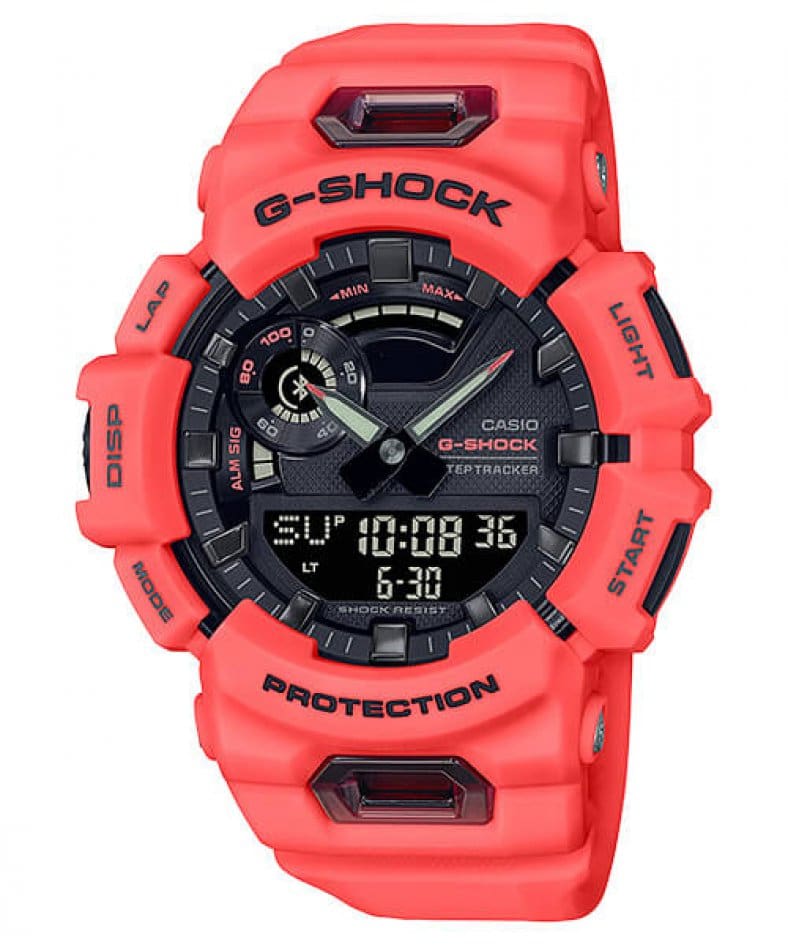 G-Shock GBA-900-7A: