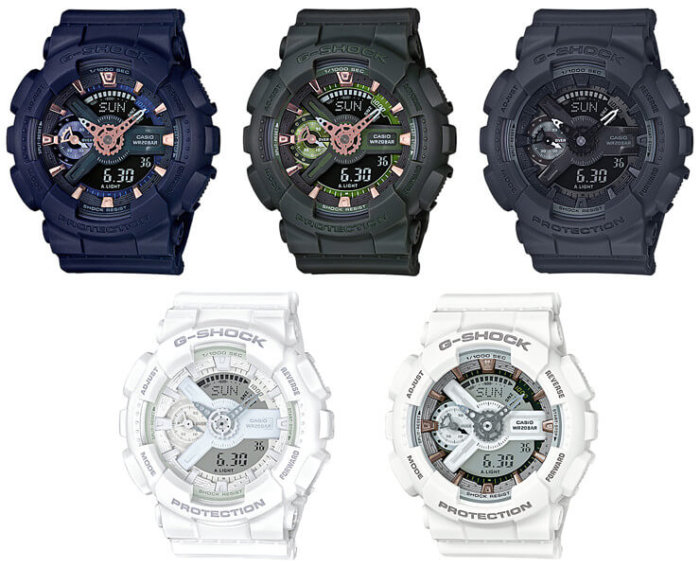 The analog-digital G-Shock GMA-S110 S Series for women gets five new colors with the GMA-S110CM S Series Military Collection. The collection features dark, matte exteriors and two white models.
The GMAS110CM-2A and GMAS110CM-3A are blue and green respectively with stylish rose gold hour markers and hands. The GMAS110CM-8A is a dark gray stealth model with a dark face and white-tipped hands. The GMAS110CM-7A1 has a whited-out face with gray hands. The white GMAS110CM-7A2 has rose gold hour markers, gray hands, and a darker dial ring.
Given the more gender-neutral looks of these solid matte miltary-themed colors, particularly with the dark gray GMAS110CM-8A, the GMAS110CM watches are also a good choice for children or men with smaller wrists who find the GA-110 models too large.
Blue GMAS110CM-2A, green GMAS110CM-3A, and white GMAS110CM-7A2 with rose gold markers: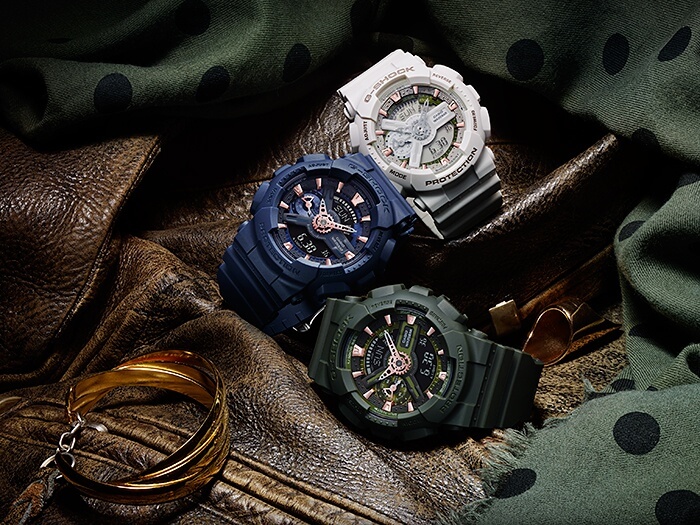 The dark gray GMAS110CM-8A and white GMAS110CM-7A1 models: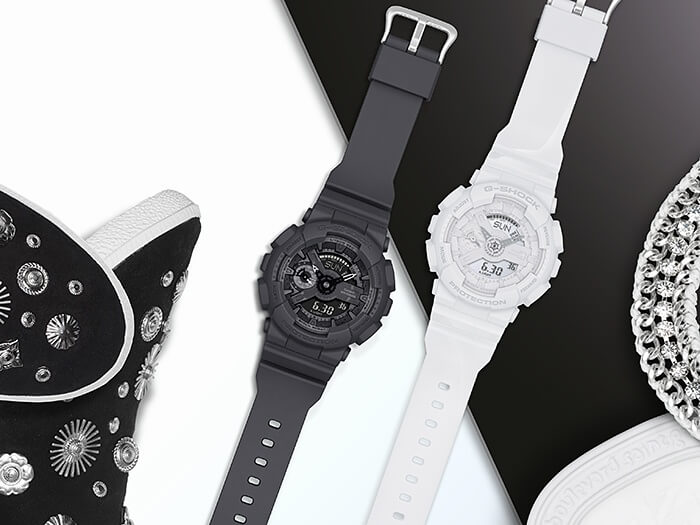 Source: casio-intl.com